Do you look for basketball team images to color? We have collected them. Here are the printable Memphis Grizzlies coloring pages. And, you can get them for free.
Memphis Grizzlies is an NBA basketball team based in Memphis, Tennessee. Robert Pera owns the team. Chris Wallace serves as general manager.
Free Memphis Grizzlies Coloring Pages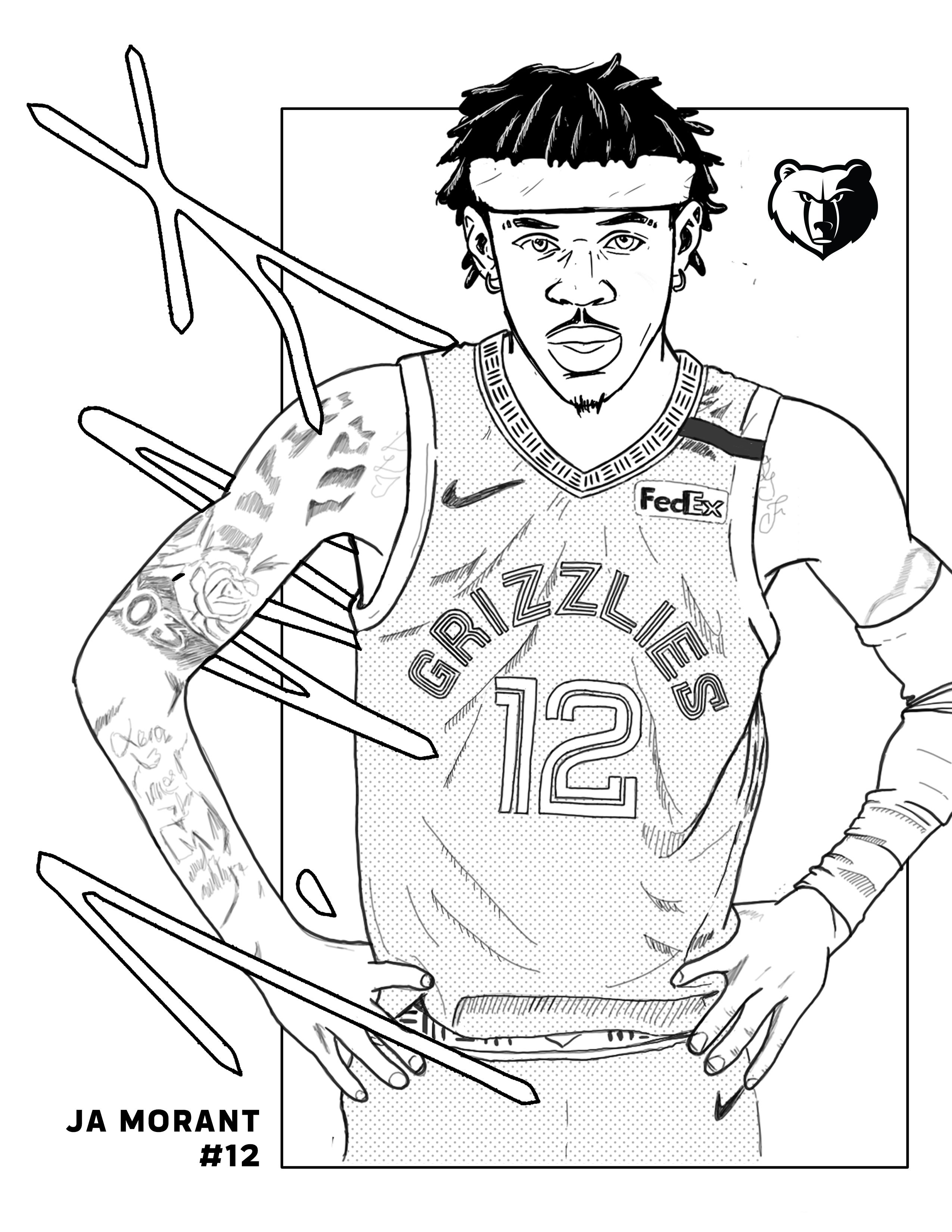 Despite their young age, the Memphis Grizzlies have become a solid franchise that fights for a spot in the Playoffs of the always tough Western Conference year after year.
From their first years in Vancouver, especially with their spectacular logo and uniform, the Grizzlies became a franchise that attracted the attention of NBA fans. Here are five historical facts about the Memphis Grizzlies.
The Grizzlies are one of the youngest franchises in the NBA, and their founding dates back to 2015 as part of the league's expansion into Canada. They were initially the Vancouver Grizzlies and, in 2000, moved to Memphis.
In their short history, the Grizzlies do not have any NBA titles in their showcases, and their highest Playoff reach was in 2013 when they reached the Western Finals.
It is worth mentioning that the team's young players won the Las Vegas Summer League title last summer.
The FedEx Forum in Memphis, Tennessee, has been the home of the Grizzlies since 2004 when this venue was inaugurated and had a capacity of 18,119 fans at a basketball game.
To date, there is no jersey hanging from the rafters of the FedEx Forum, but the franchise already has some spots set aside for Zach Randolph with the number 50, Tony Allen's number 9, Marc Gasol's 33, and Mike Conley's jersey 11.
Other essential players who wore the Memphis Grizzlies uniform include Pau Gasol Allen Iverson, and today they have their hopes set on Ja Morant.
The Memphis Grizzlies' most incredible moment was in 2013 when they reached the Western Conference Finals after leaving the Los Angeles Clippers and the Oklahoma Thunder on the road.
To their misfortune, they ran into a Spurs that were ruthless in the series as they pulled out the broom to sweep them in four games.
That moment was the high point of the "Grit and grind" era, a gritty generation of players that included Marc Gasol, Zach Randolph, Tony Allen, and Mike Conley.
Download Memphis Grizzlies Coloring Pages Pdf