Here are Free Manchester United Coloring Pages for you. Let us get the images you love below. Then, you can print and color them as you like. Happy coloring.
Manchester United Football Club. Soccer club from Manchester, England, founded in 1878, with the name of Newton Heath LYR (Lancashire and Yorkshire Railway).
Free Manchester United Coloring Pages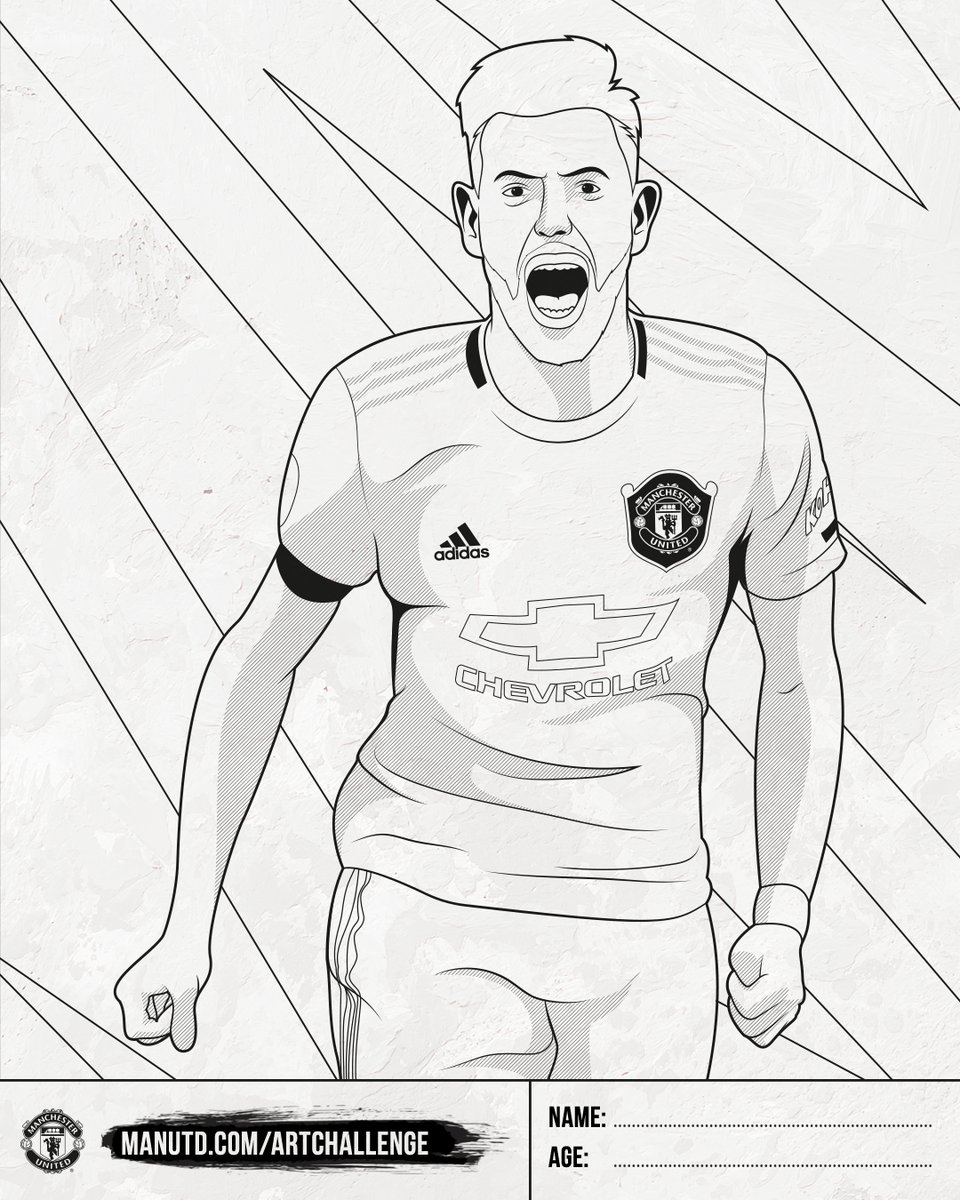 In its early days, Manchester United (ManU) carried the name "Newton Heath, Lancashire and Yorkshire Railway", a team made up of railroad workers.
It was such a modest team that they were not considered good enough to compete at the start of the English Professional League in 1888.
After severe financial problems heralded the young team's demise, a millionaire's ransom from wealthy local businessman John Henry Davies, who is 1902, paid off all his debts.
Then, he changed the name to Manchester United and its colors to gold and green, which led to the club's name change.
The change of name brought luck to the former railroaders. In the 1907/1908 season, the team from the English North took their first league title, with an outstanding performance by a striker recently acquired from the home rival, Billy Meredith from Manchester City.
In 1909, the club, slowly beginning to build its history, won the oldest cup in world soccer, the Football Association (FA).
However, the 1920s and 1930s were marked by failures and constant interruptions in the world championships.
By 1935, James Gibson, an important uniform manufacturer, saved the team after investing more than 30,000 pounds.
With this, the team returned to the first division, having opportunities to lift the cup on several occasions.
The first part of the 1940s brought with it the Second World War. On March 11, 1941 (at the height of the war), the Germans bombed the now legendary ManU stadium.
It took more than five years to restore the stadium to its former glory. But after that, one of the most significant figures in the club's history, Matt Busby, emerged.
The coach rebuilt the team, assigned new positions to the players, and gave the club a place it had not occupied for more than three decades. The first victories came at the end of the forties, winning the FA and winning the league in the early fifties.
The sixties came with glories and the appearances of players that remain in the minds of Red Devils fans and soccer followers in general.
In the 1964/ 1965 season, Bobby Charlton, George Best, and Denis Law formed the terrific trio of players that would leave their mark.
That team won the English league, the FA, and reached the semifinals of the continental European tournament.
Free Manchester United Coloring Pages Pdf