We have collected the best Los Angeles Clippers coloring pages on this page. These coloring pages are ready to print. So, do not forget to prepare your desired colors. Happy coloring.
Los Angeles Clippers is a basketball team that plays in the NBA professional league (Sport), based in Los Angeles, California.
Los Angeles Clippers Coloring Pages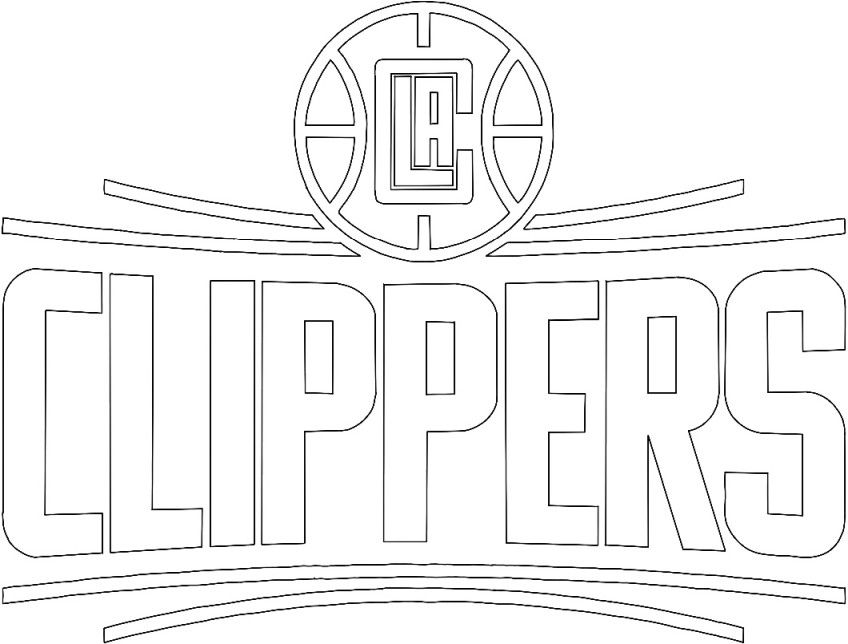 This team played its home games at the Staples Center, started at the Buffalo Memorial Auditorium until 1978, and belonged to the Western Conference of the NBA.
Since its foundation, the team has gone through Buffalo, San Diego, and Los Angeles.
In the current logo, the ball is shrinking and moving upward. Underneath is the word "CLIPPERS," underlined above and below by two arched raspberry and blue lines.
They included the ocean horizon symbol to remind the team's true roots. Inside the ball is a monogram of the letters "CLA."
Year founded: The history of the Clippers began with the expansion of the NBA for the 1970-71 season near the Atlantic Coast, specifically in Buffalo, New York.
The Buffalo Braves were part of the NBA from 1970-78, when they moved to San Diego and changed their name to the Clippers, in honor of the boats that passed through San Diego Bay. Until 1984, the franchise moved to Los Angeles, retaining the Clippers moniker.
The Los Angeles Clippers are one of the NBA teams without an NBA title. The farthest they have gone in the Playoffs is the Conference Semifinals; the last was in 2015 when they faced the Rockets and lost in seven games.
The Clippers do not have any retired jerseys. Still, throughout their history, they had great players such as Bob McAdoo, Bill Walton, Elton Brand, Randy Smith.
And in recent times, some references were Blake Griffin, Chris Paul, and DeAndre Jordan, in addition to current stars Kawhi Leonard, Paul George, and Lou Williams.
Indeed, the Clippers do not have many collective achievements to boast. However, they have some players who stood out in the All-Star Game on the individual level.
The first was Randy Smith by taking the 1978 All-Star MVP, the same recognition that Chris Paul took in 2013 and Kawhi Leonard in 2020.
Brent Barry was the 1996 Dunk Contest champion, and in 2011, Blake Griffin starred in an aerial show that earned him the Dunk Contest championship.
Download Los Angeles Clippers Coloring Pages Pdf