Godzilla is one of the most iconic movie monsters ever created. He first appeared in Japan in 1954 and has since become a worldwide sensation. Godzilla is a giant monster that is usually portrayed as a destructive force. However, Godzilla is also known for his heroic qualities and his battles against other giant monsters. Godzilla coloring pages are a popular way for children to relax and have fun.
In this blog, we will explore what Godzilla is and why children love him so much. We will also provide some Godzilla coloring pages that will let you get to know this giant monster better.
Printable Godzilla Coloring Pages
Who doesn't love Godzilla?!! Well, if you do then it is time to check out some of the Godzilla coloring pages for kids that we have put together. Nothing is better on a rainy night than a coloring book and crayons, except maybe a Godzilla movie.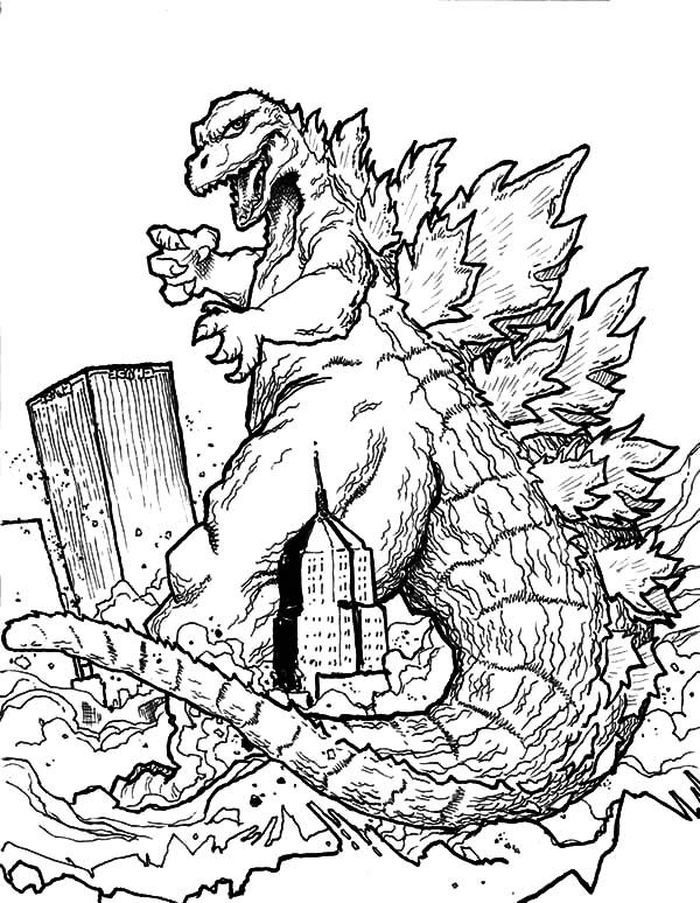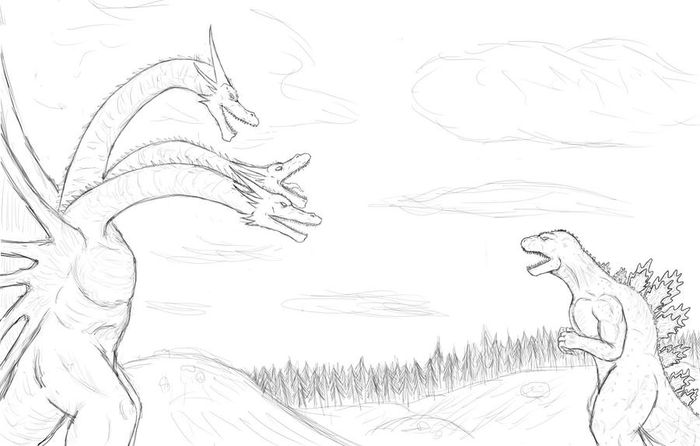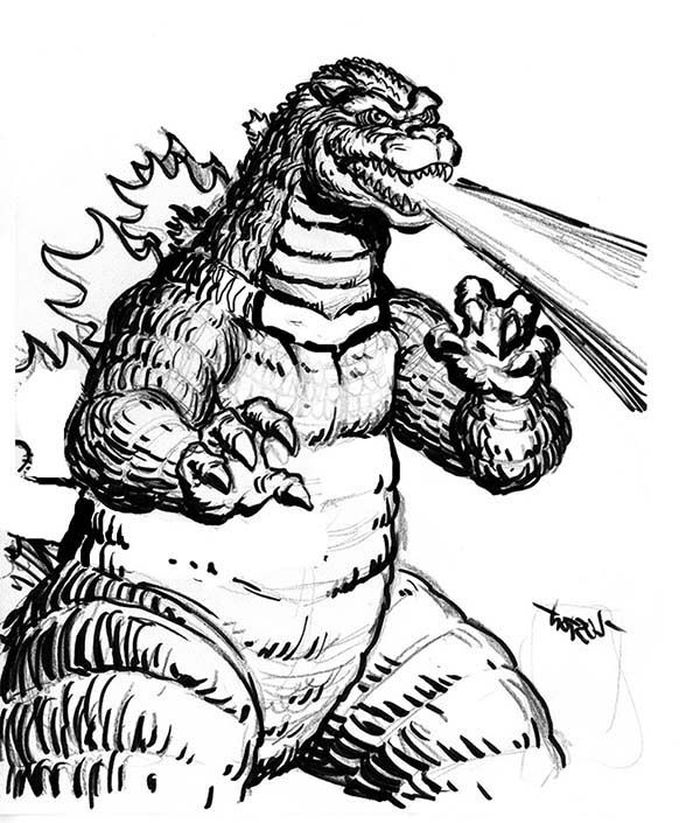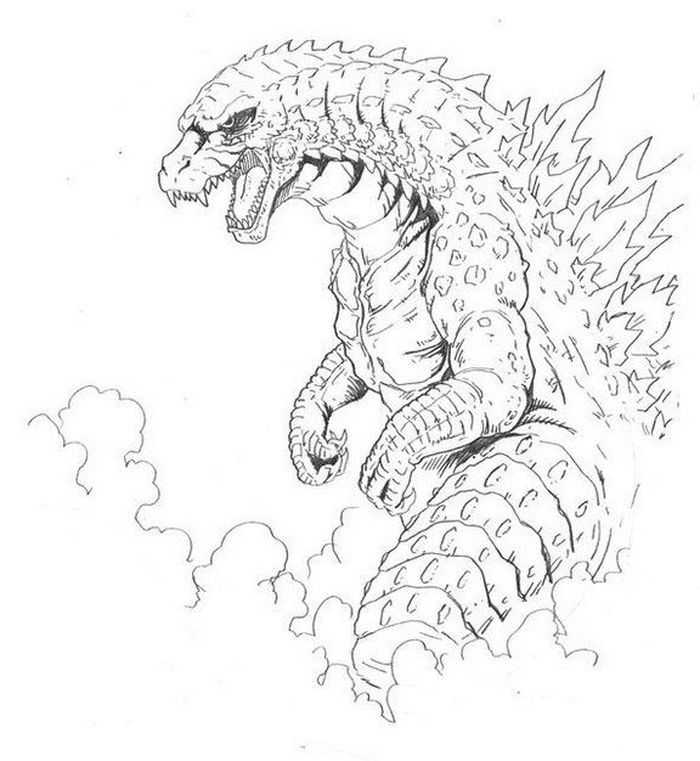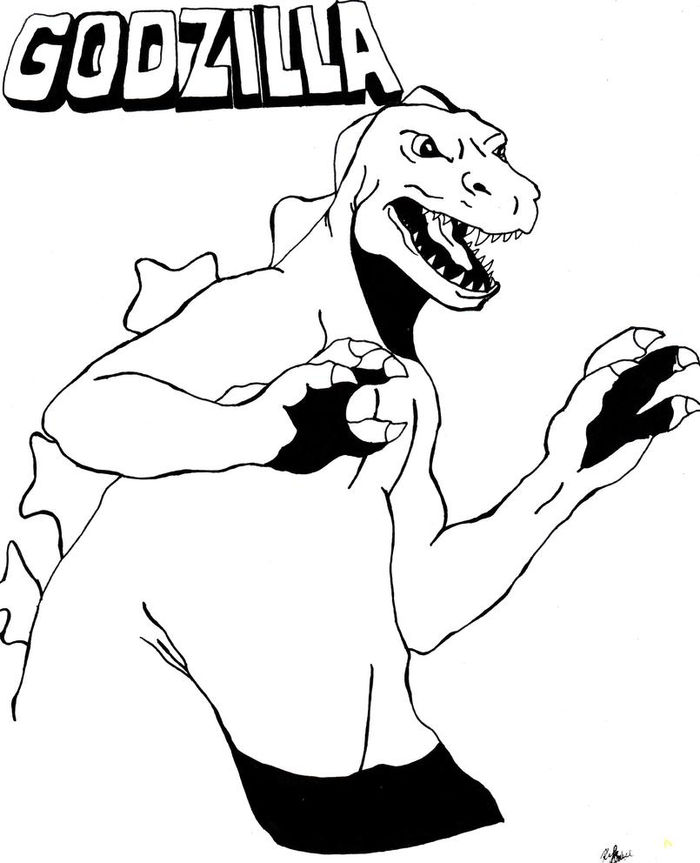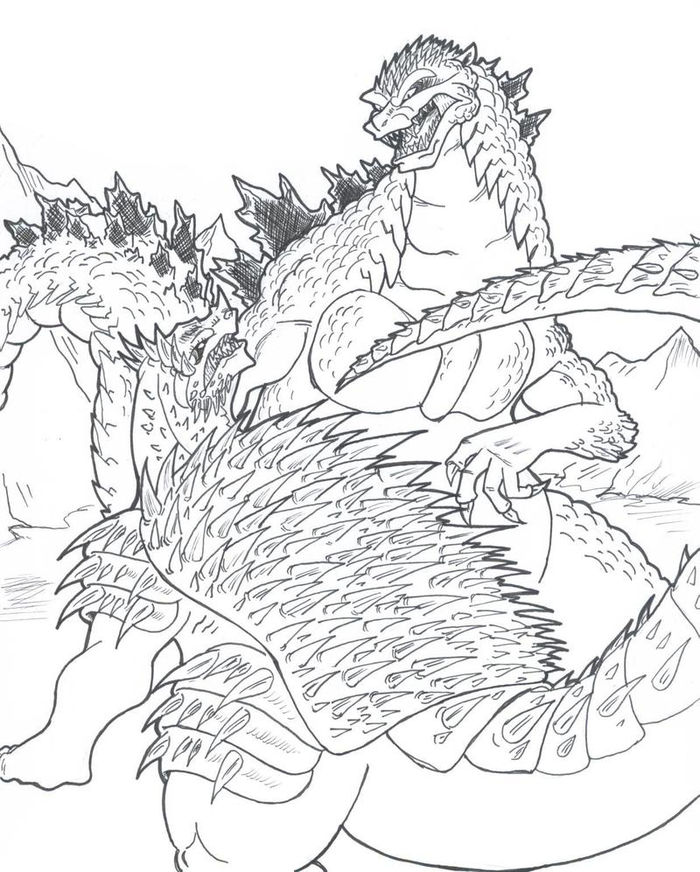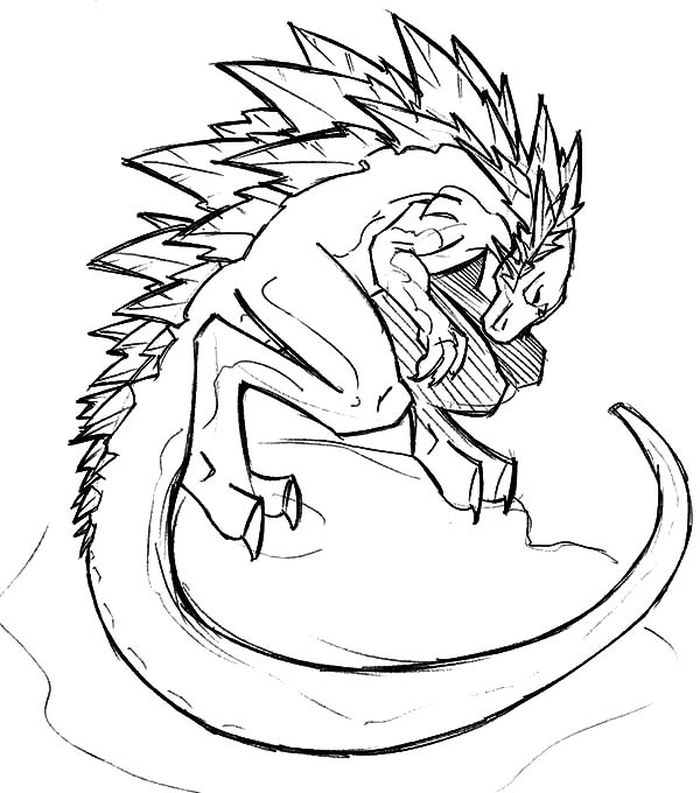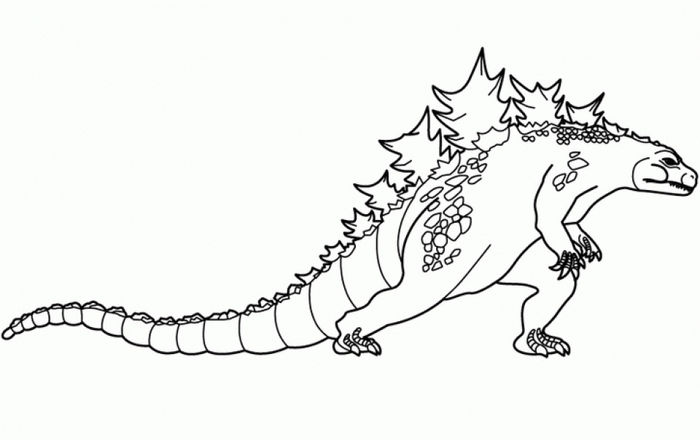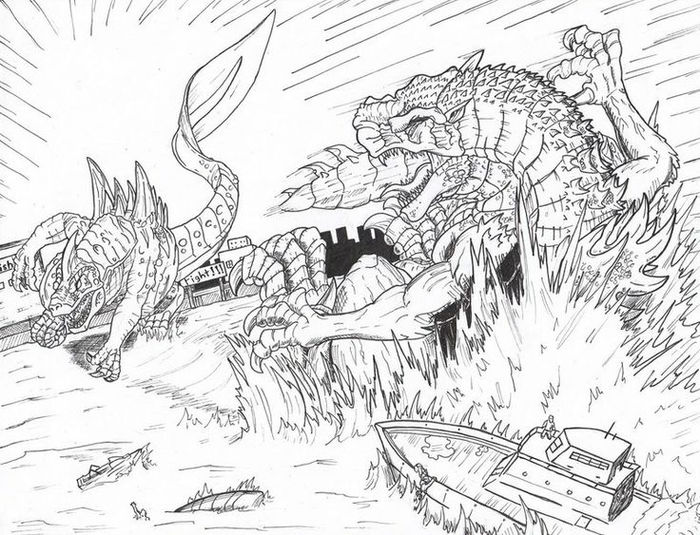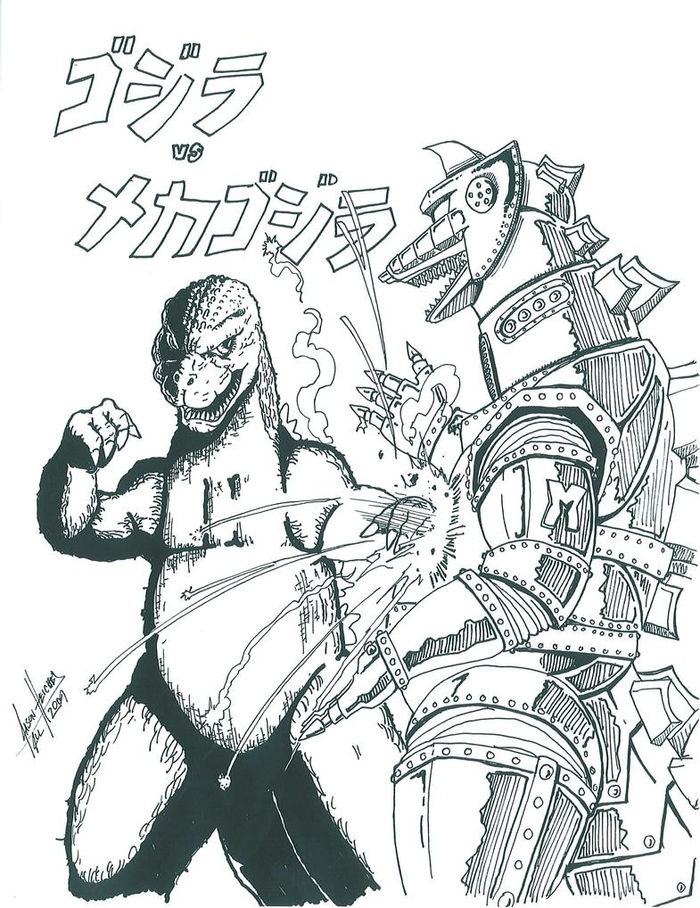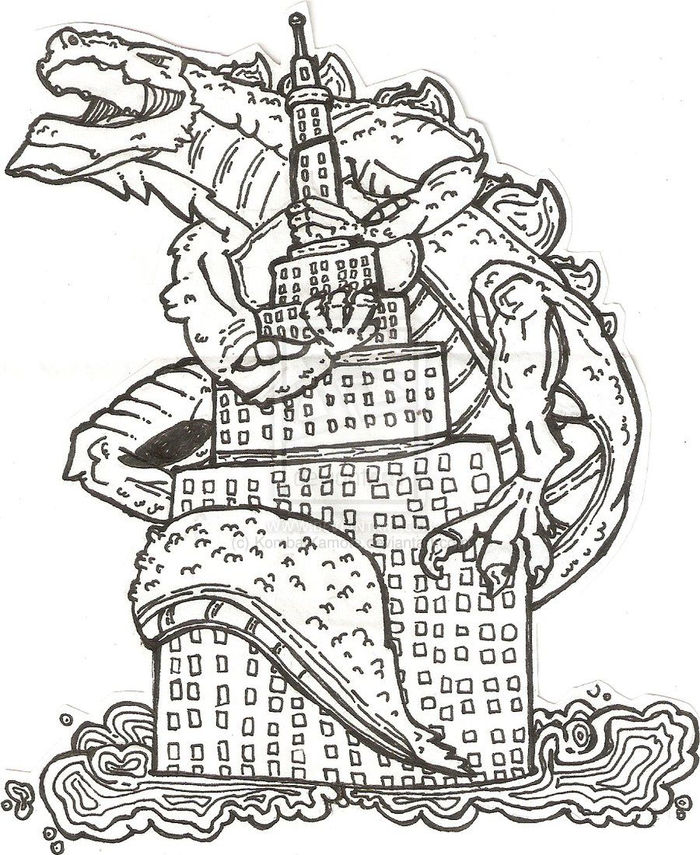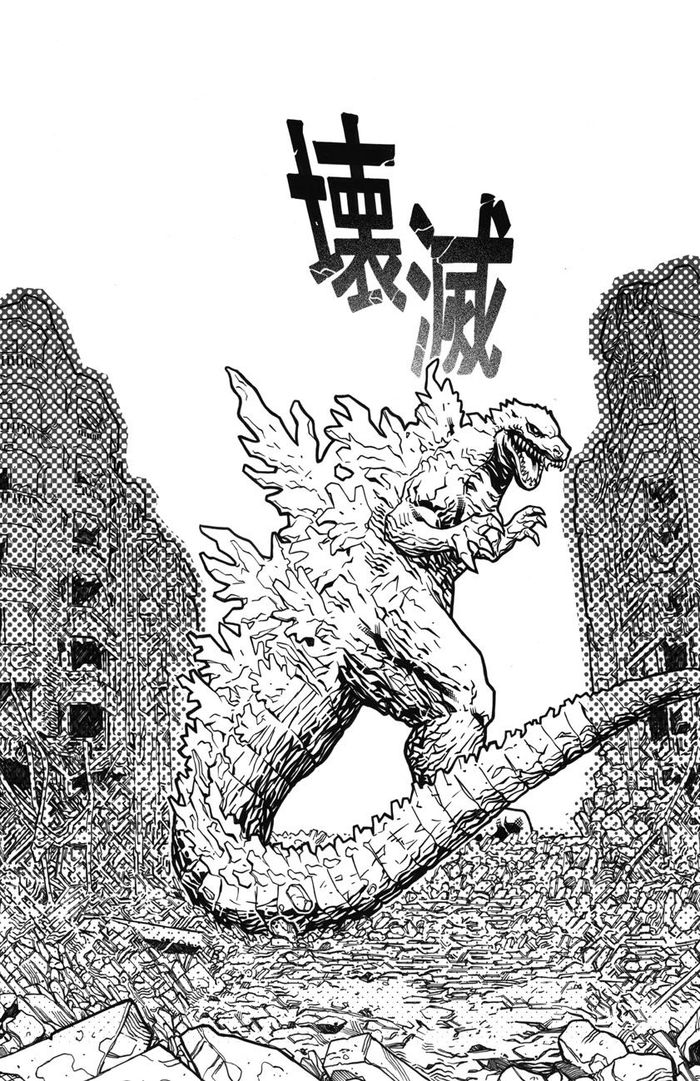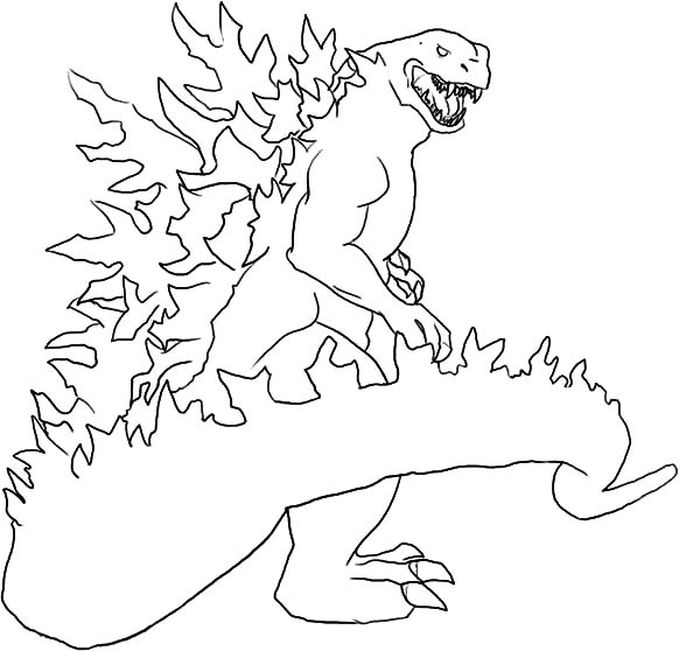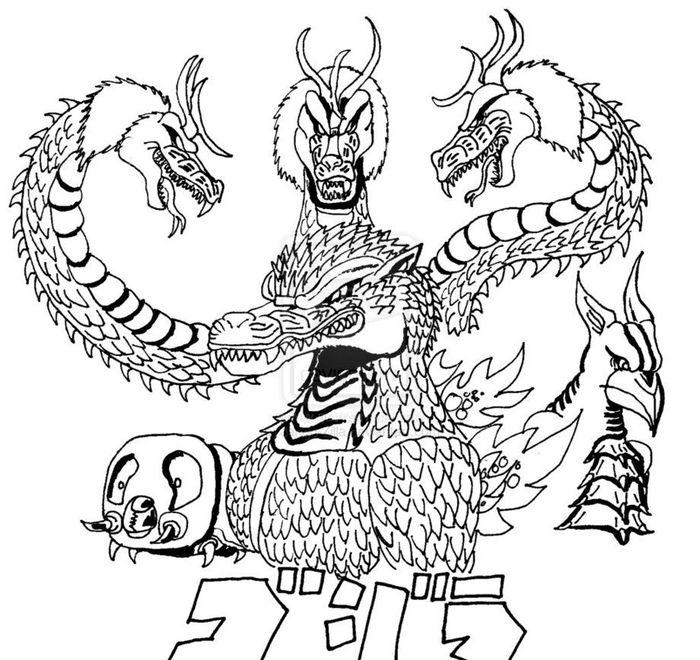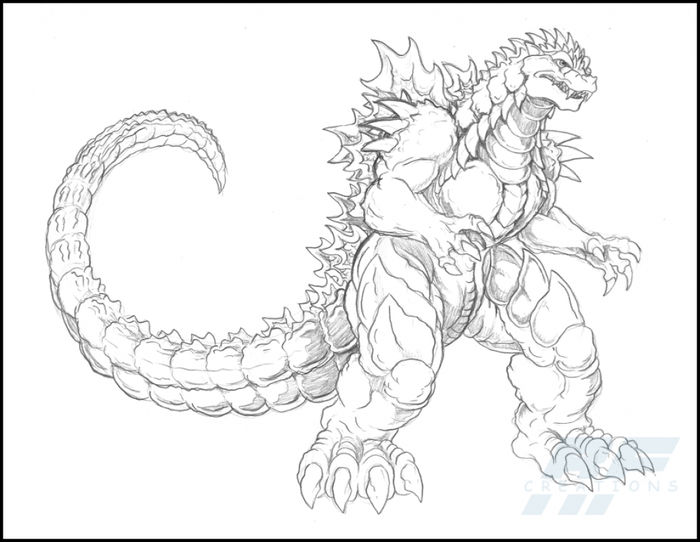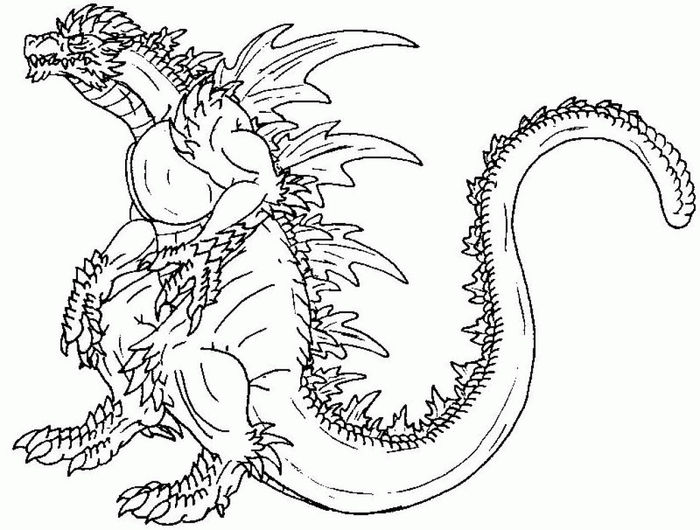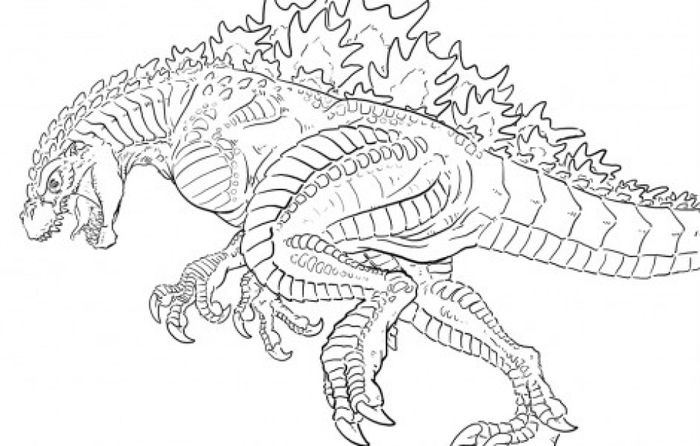 The monster's theme also exploits ecological ideas and the fear of the atomic bomb, which ensured, and still ensures, its great success in the Japanese archipelago.
The original Japanese name of Godzilla is Gojira, which is a combination of two other Japanese words: gorira (gorilla) and kujira (whale).
Printable Godzilla Coloring Pages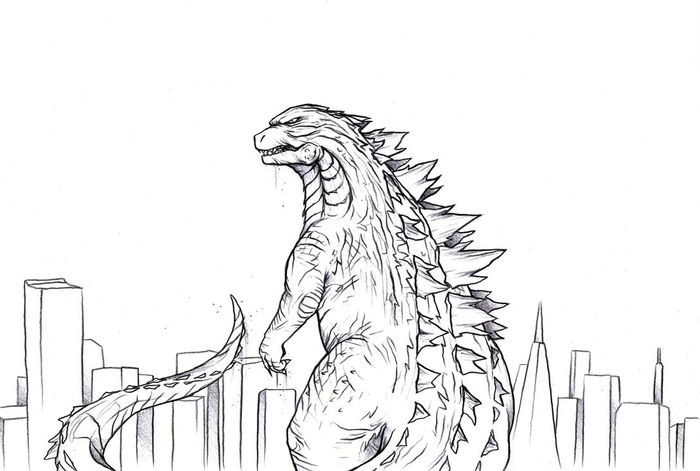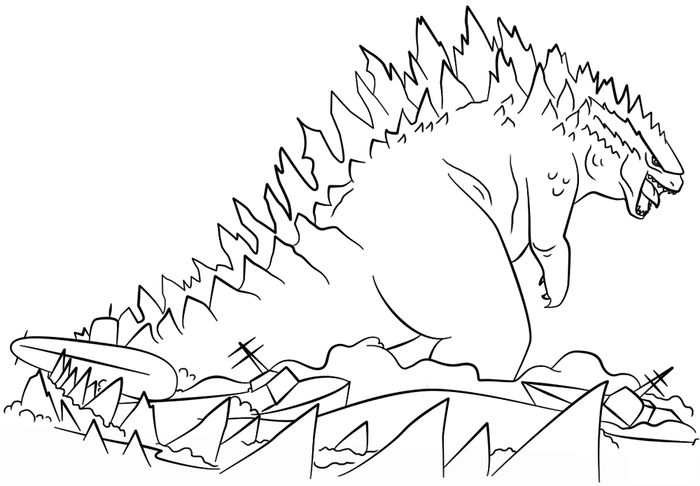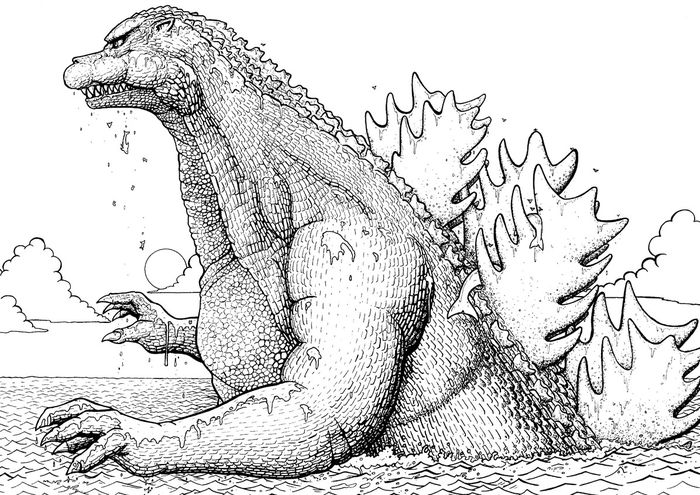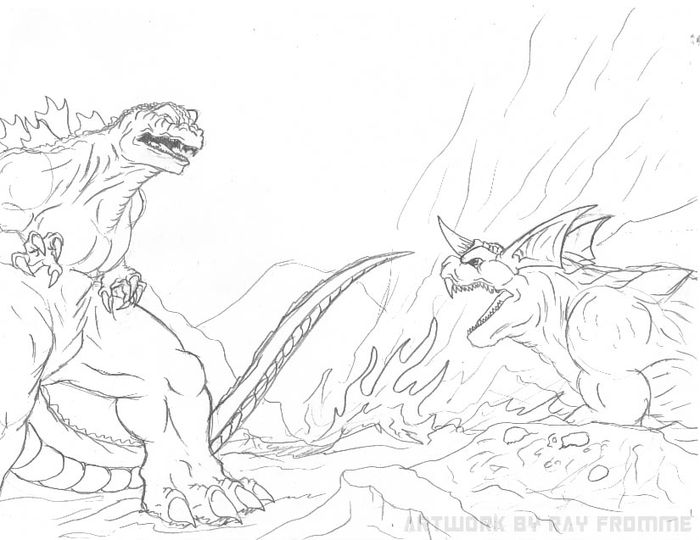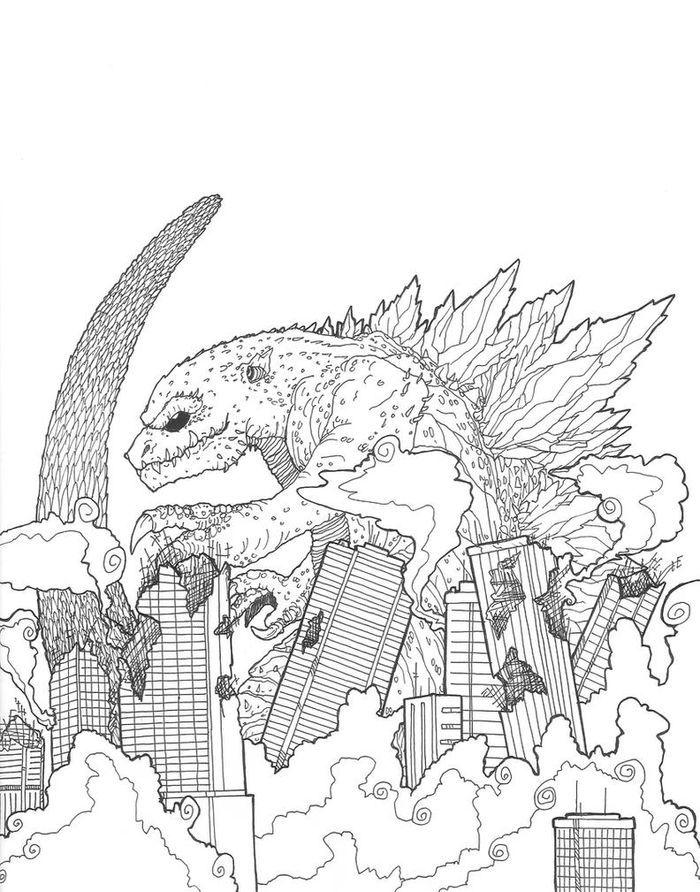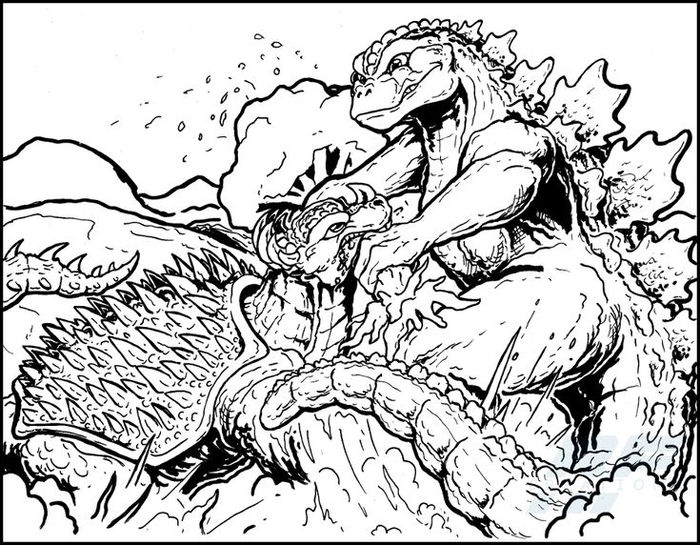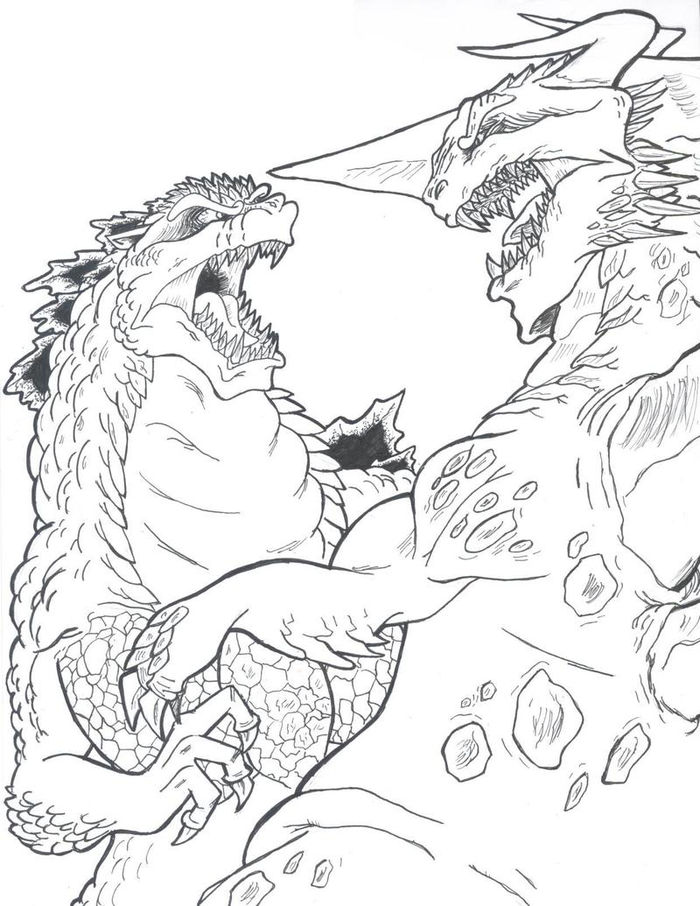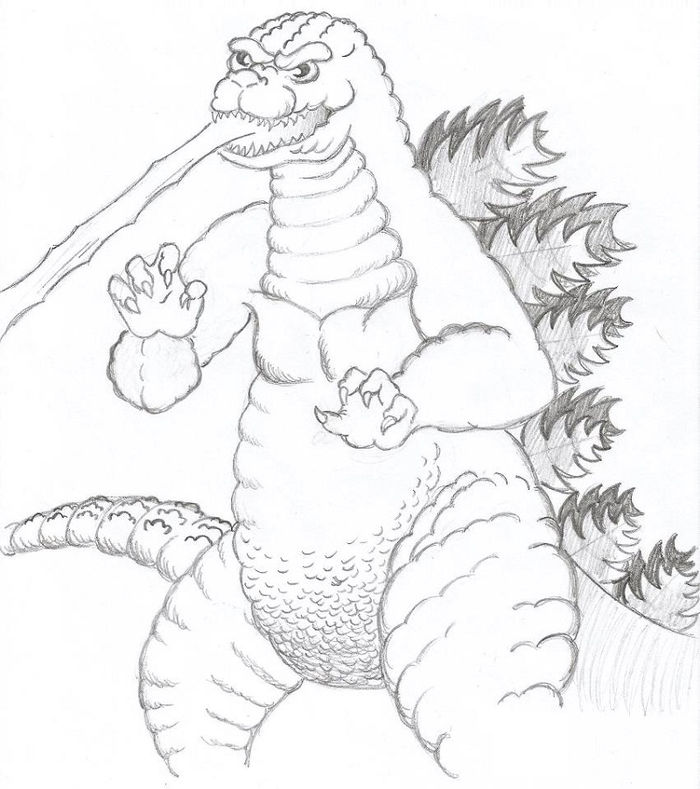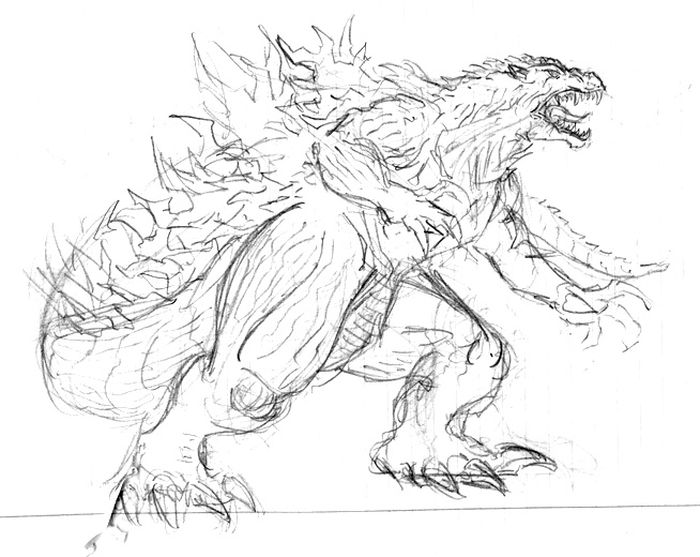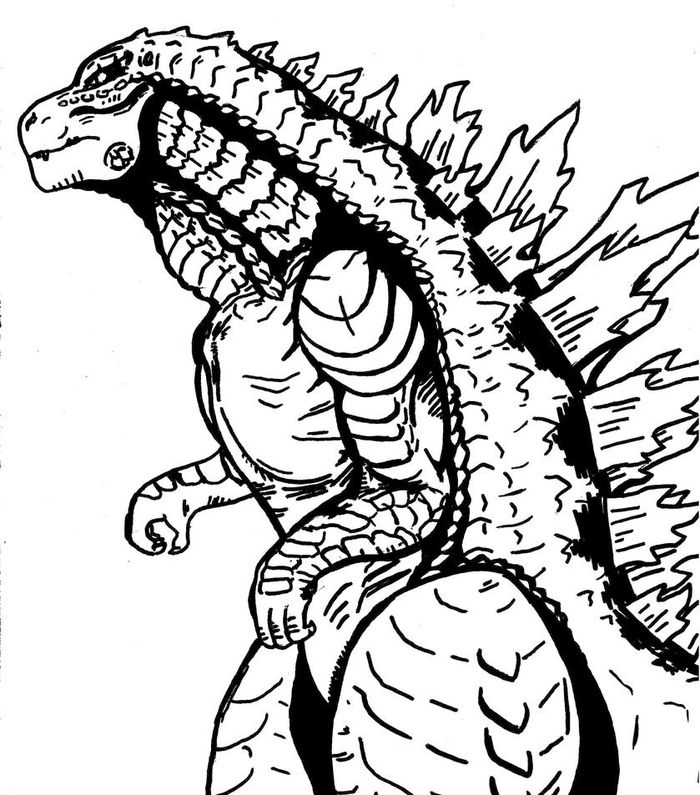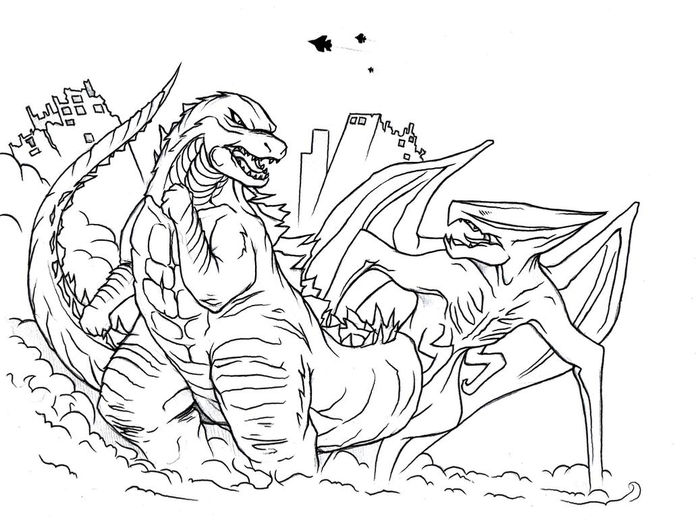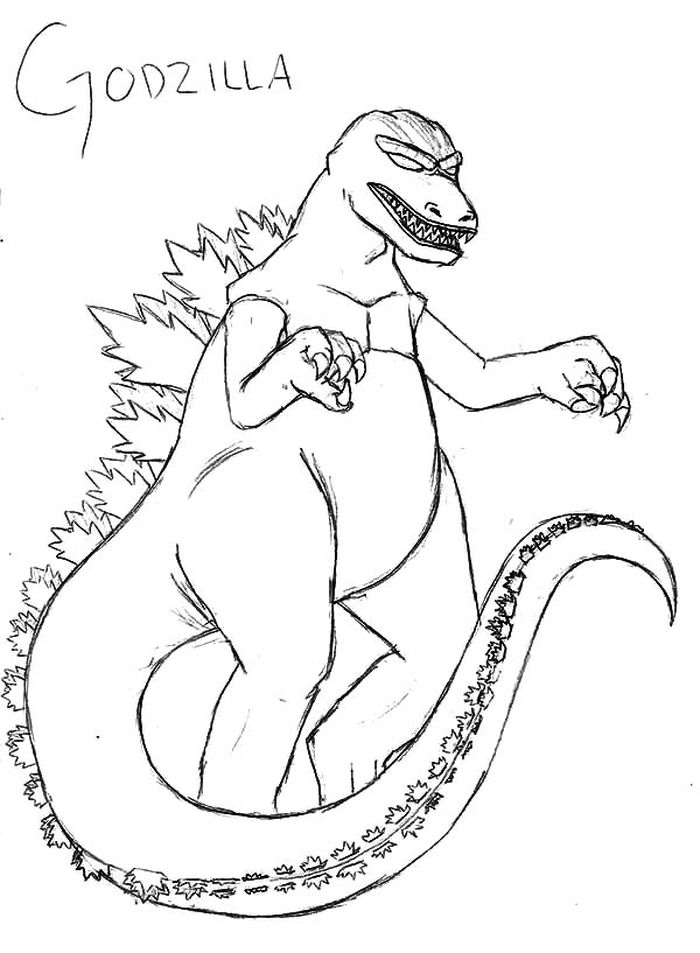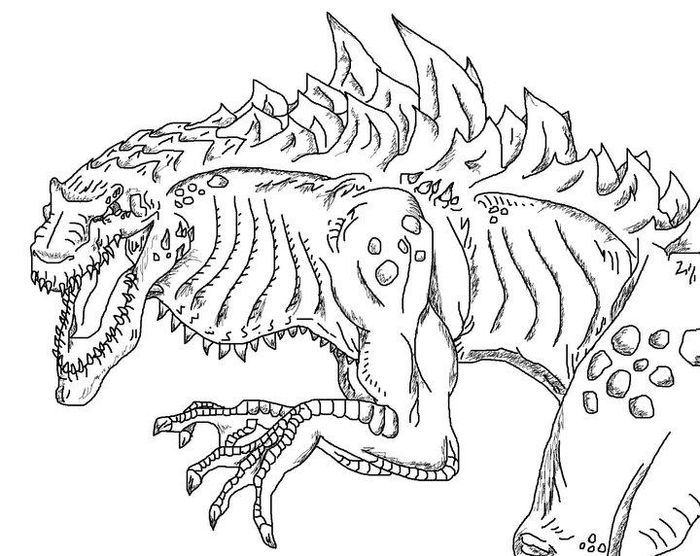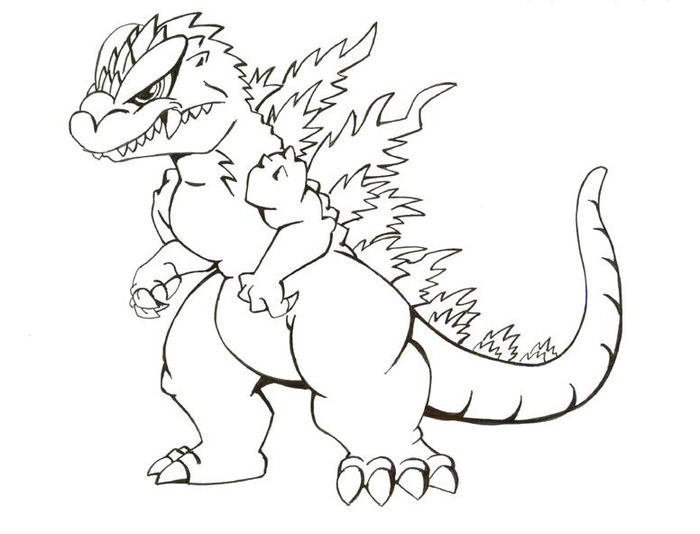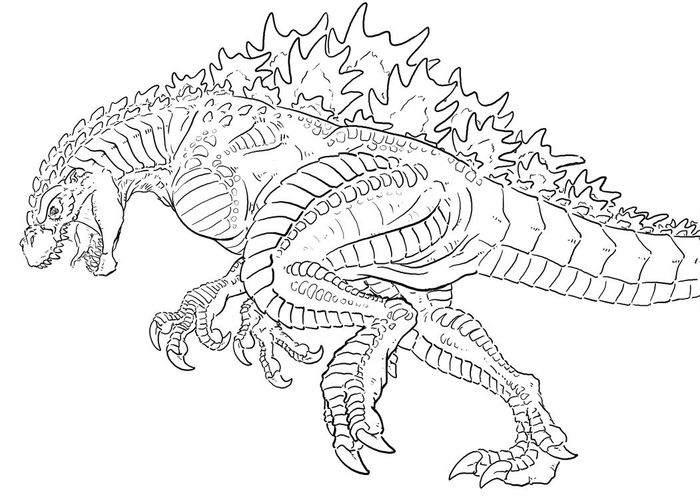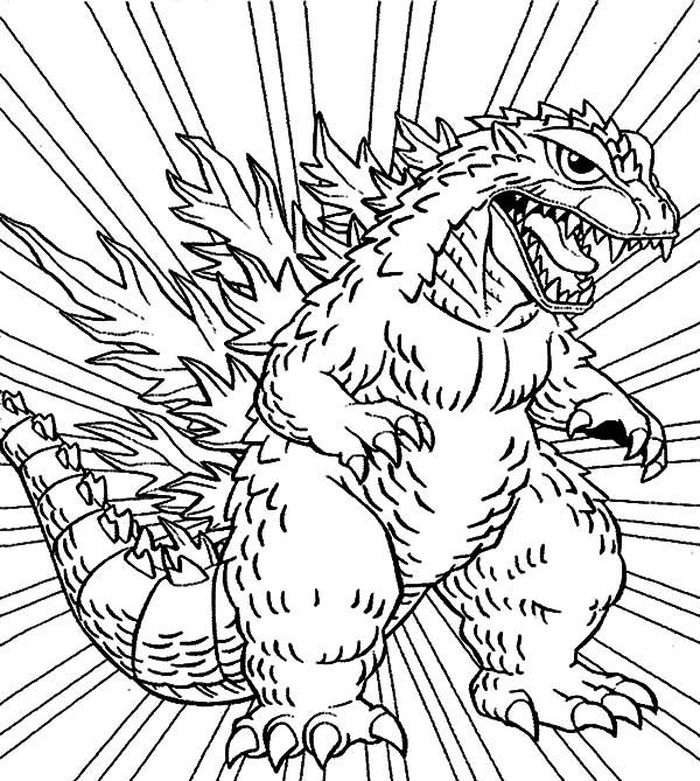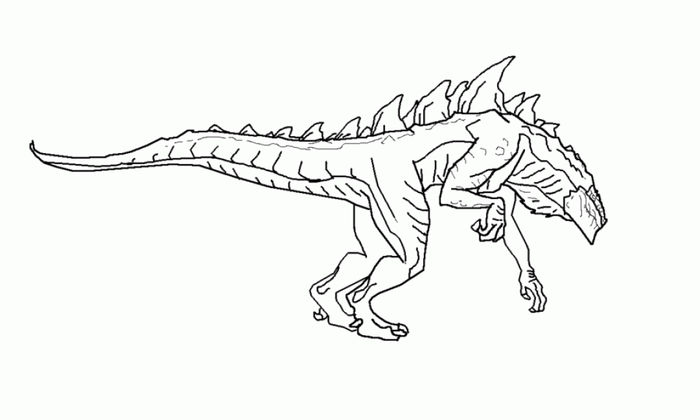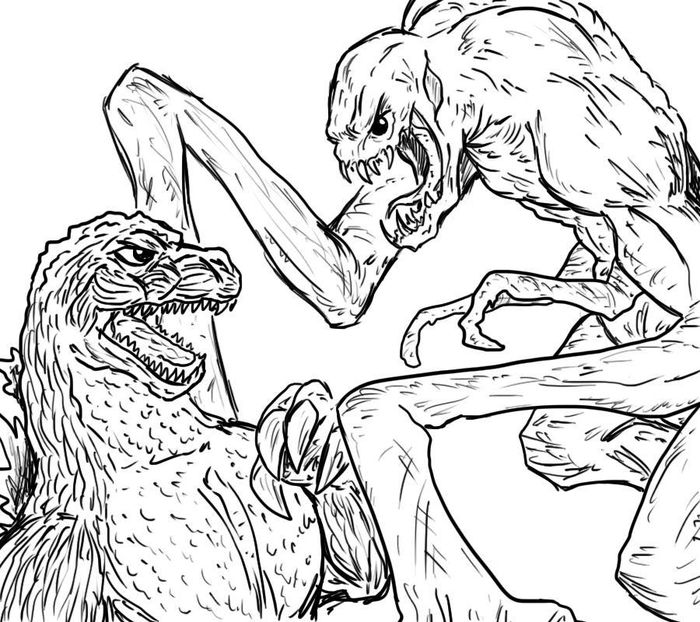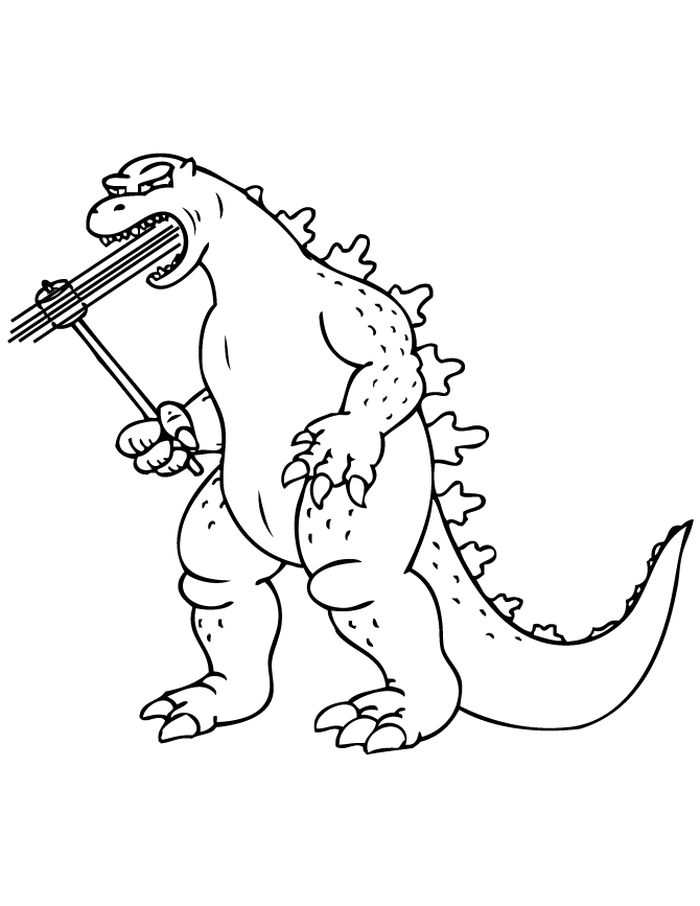 What is Godzilla?
Godzilla is a prehistoric lizard-like monster from a Japanese film. Godzilla animations were created by replacing the puppets used by actors with costumes that appeared to be realistic at the time.
The name Godzilla is said to have come up early on in the production of the film. Godzilla was compared to a gorilla and a whale in terms of size, strength, and aquatic origins during this phase.
Godzilla was created in 1954 for the company Th. by Tanaka Tomoyuki (1910-1997). Ishiro Honda directed the first film, which was shot less than ten years after the United States dropped atomic bombs on Hiroshima and Nagasaki, Japan.
Long time ago In the United States, this film was heavily censored, and scenes shot with actor Raymond Burr were removed (who played Perry Mason and Iron Man on television).
A man in a latex suit usually films Godzilla standing on its hind legs in slow motion to show how big and heavy the monster is.
Godzilla's general appearance remains consistent, and it is instantly recognizable regardless of the actor portraying the creature's design of the combination.
The story
Godzilla is a massive mutant dinosaur with rough, bumpy, charcoal-grey scales, long spines, and a strong, long, serrated tail. Godzilla is a prehistoric reptile-based "chimera."
It was buried underground for a long time before being reawakened by nuclear tests.
He was so furious that he destroyed cities with no one to stop him, and he wanted to wipe humanity from the face of the earth, which should have allowed him to sleep soundly. He battles a slew of other monsters and evolves over time to become a man's ally in the fight against their extraterrestrial foes.
Benefit of Godzilla coloring pages
Godzilla coloring pages are a fun way for kids to de-stress. The intricate drawings and stylish graphics are a great reminder of how much the world has changed. It is something that most of us have forgotten. The stress of modern life has eroded our resilience and we are a lot more susceptible to the effects of harsh environments.
Children love coloring and they love puzzles. Putting the two together is a winning combination. Coloring pages are an excellent way to teach kids about the world around them. It provides them with a chance to express their own thoughts and feelings.
Adults can relive their glory days of coloring. If you have lost your coloring pencil case you can improvise and just use a marker pen. If you have lost your markers then just use a pencil. Coloring pages are cheap and you can pick up tons of them.
Some of the coolest coloring pages we have seen have been the ones which are stylized to look like the movie. Godzilla coloring pages which are are reminiscent of his movie features the main characters and the image of the menacing beast.
Invite your children to color Pokemon in addition to Godzilla. Pokemon coloring pages PDF is available for download here.
Download Godzilla Coloring Pages PDF