Valentine's Day! The time of year when love is in the air and hearts are a'flutter. For those of us who have outgrown the traditional exchange of chocolates and roses but still wish to capture the spirit of the season, there is one thing that never fails to bring joy – coloring!
Yes, believe it or not, adult coloring isn't just for kids anymore. With Valentine's Day themed coloring books and pages, you can set aside some time to relax and get creative. So let us explore the wonderful world of Valentine coloring pages for adults!
Gallery of Adult Valentine Coloring Pages & PDF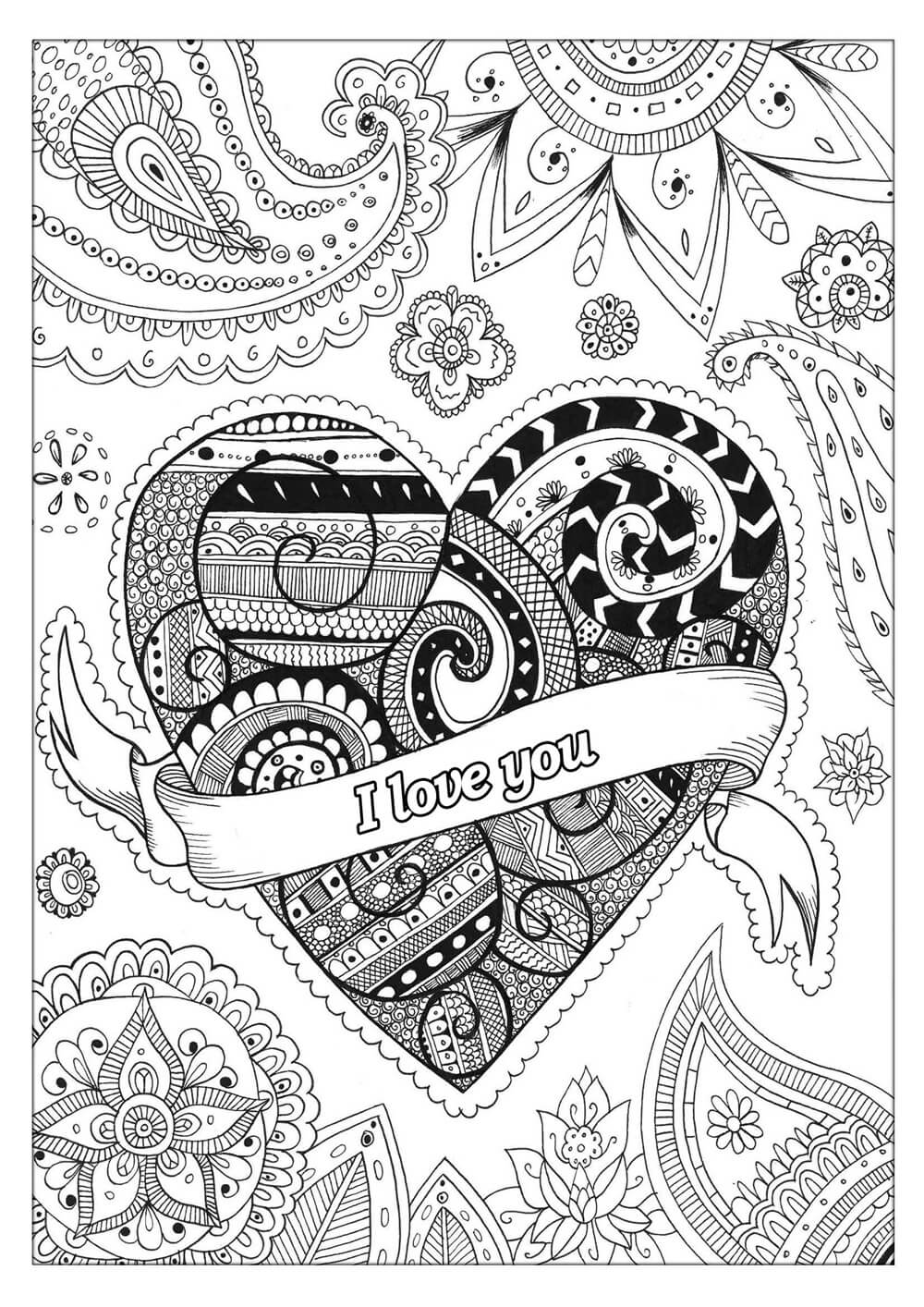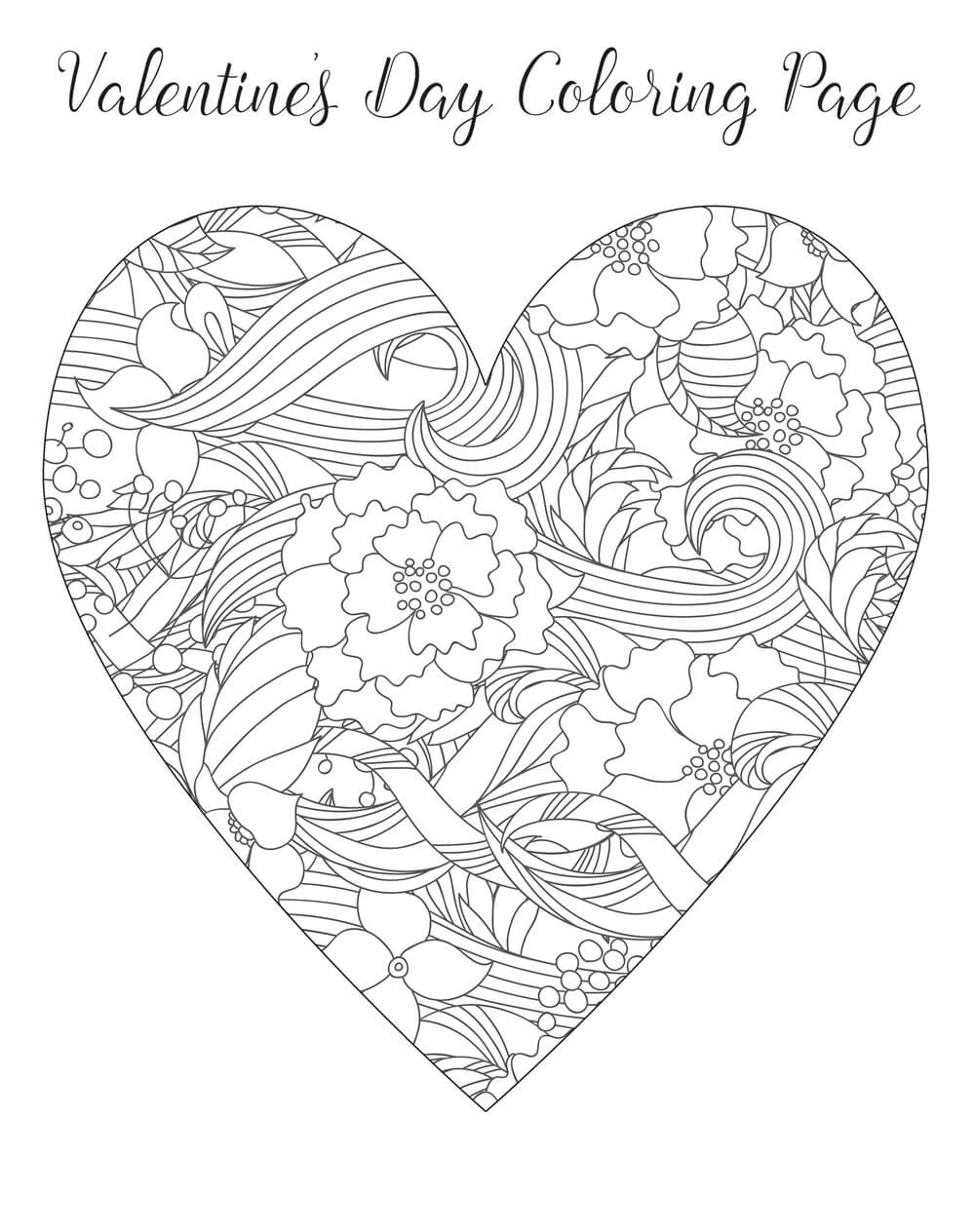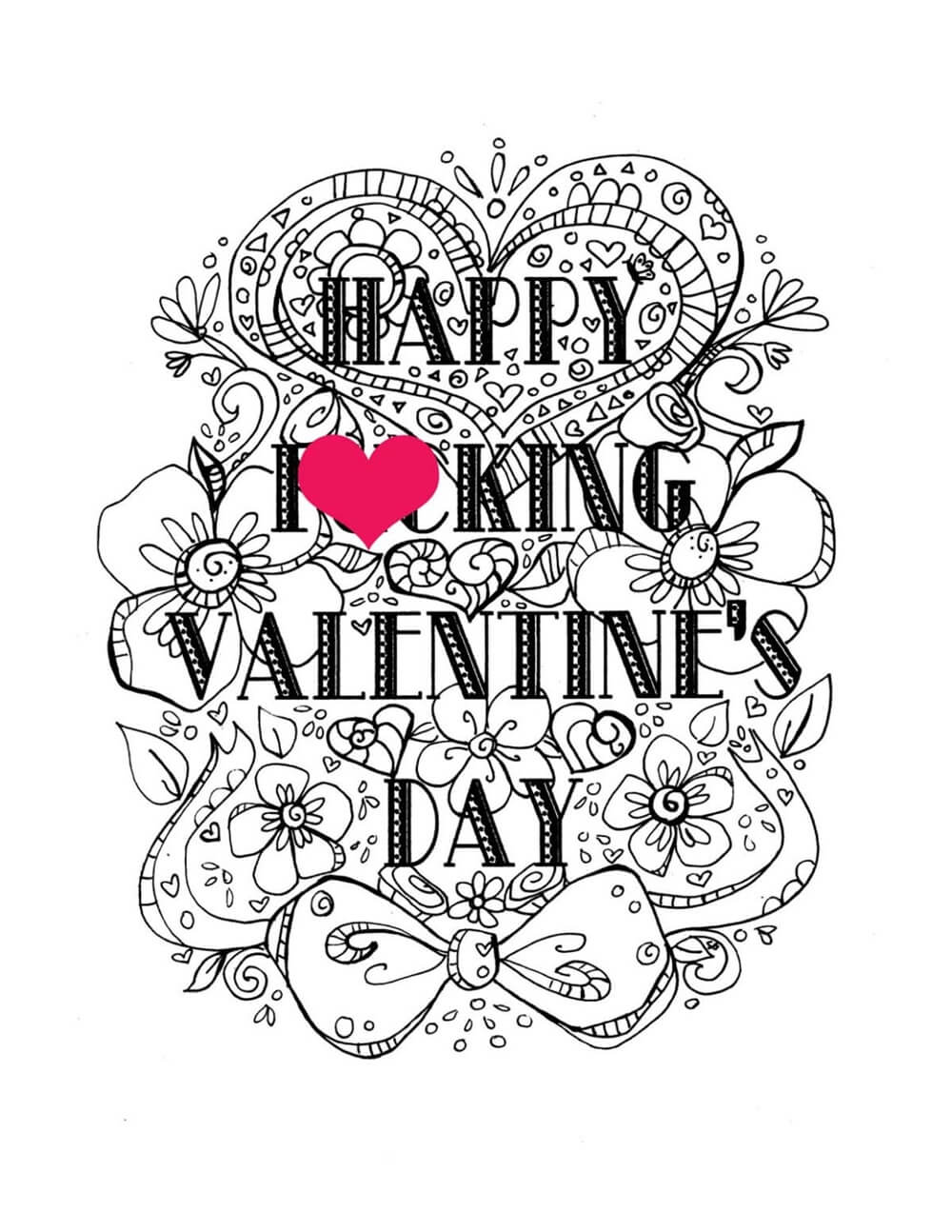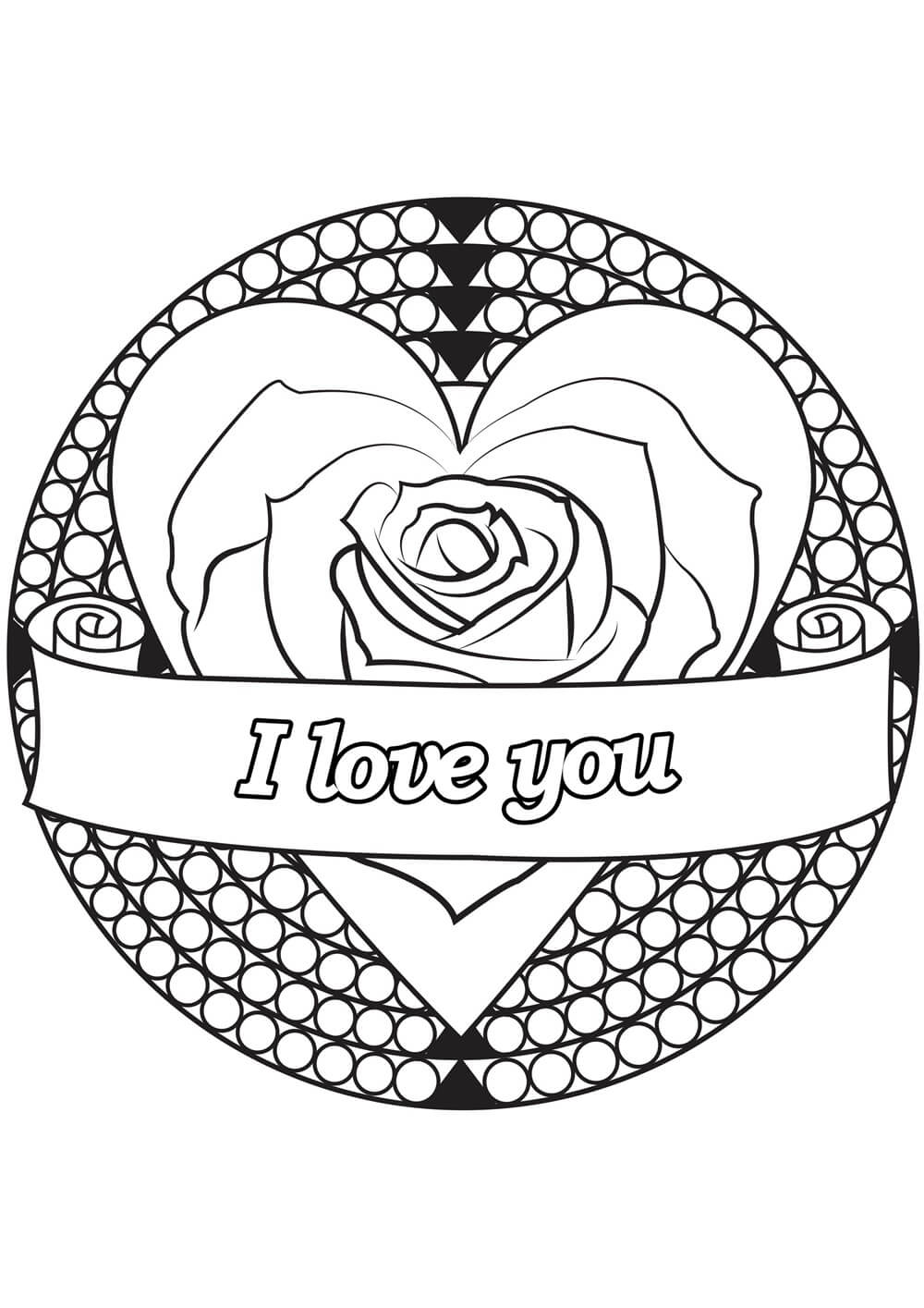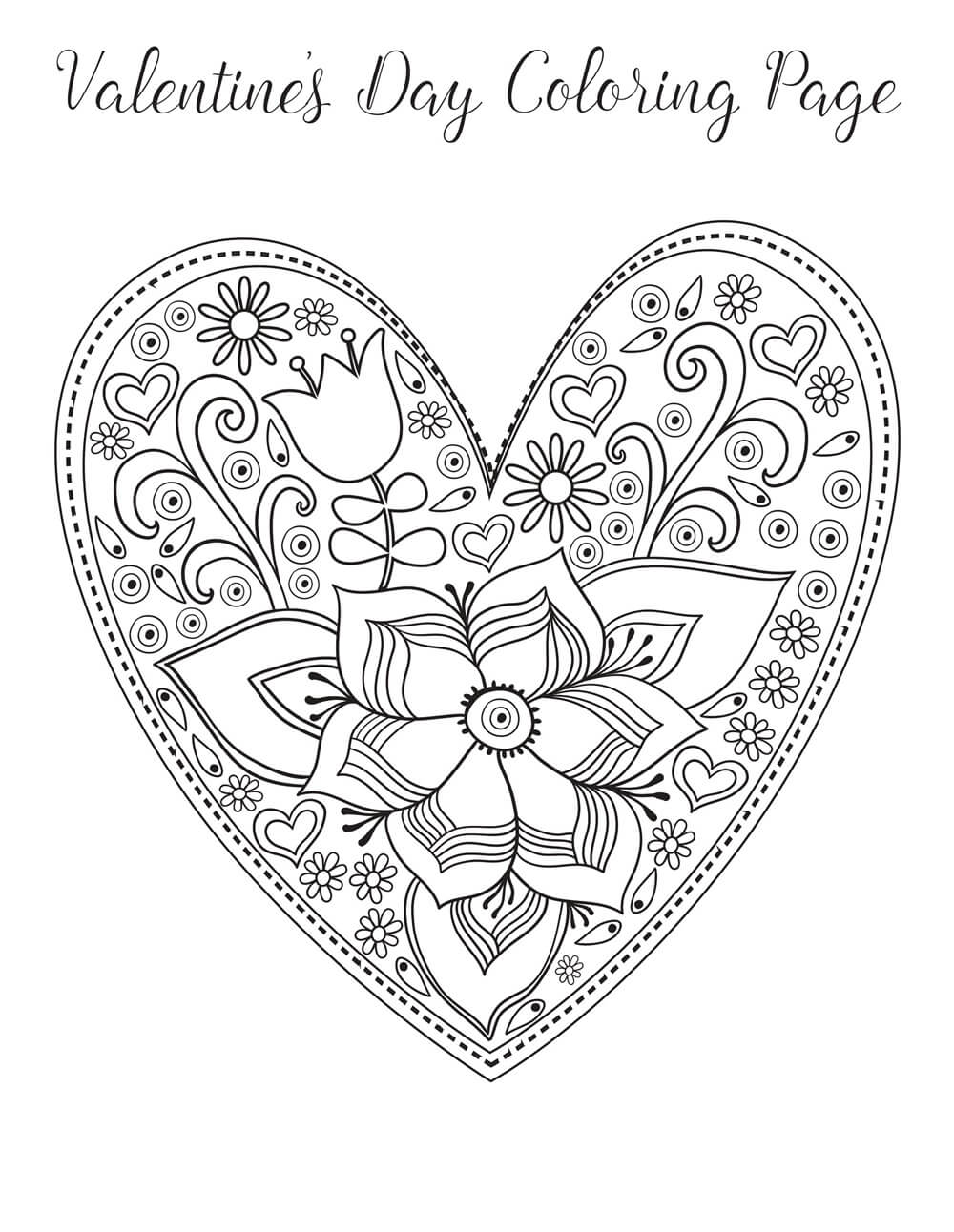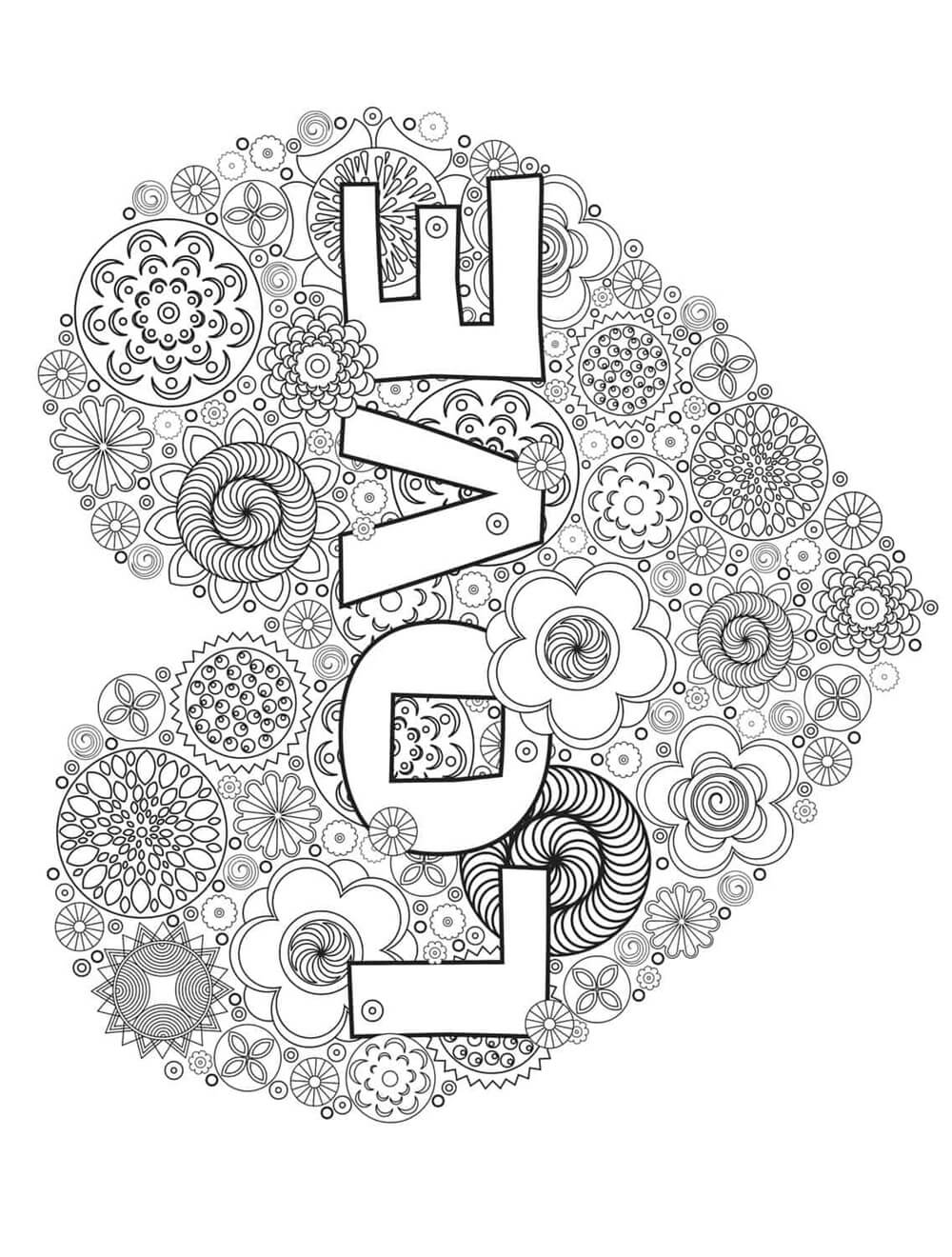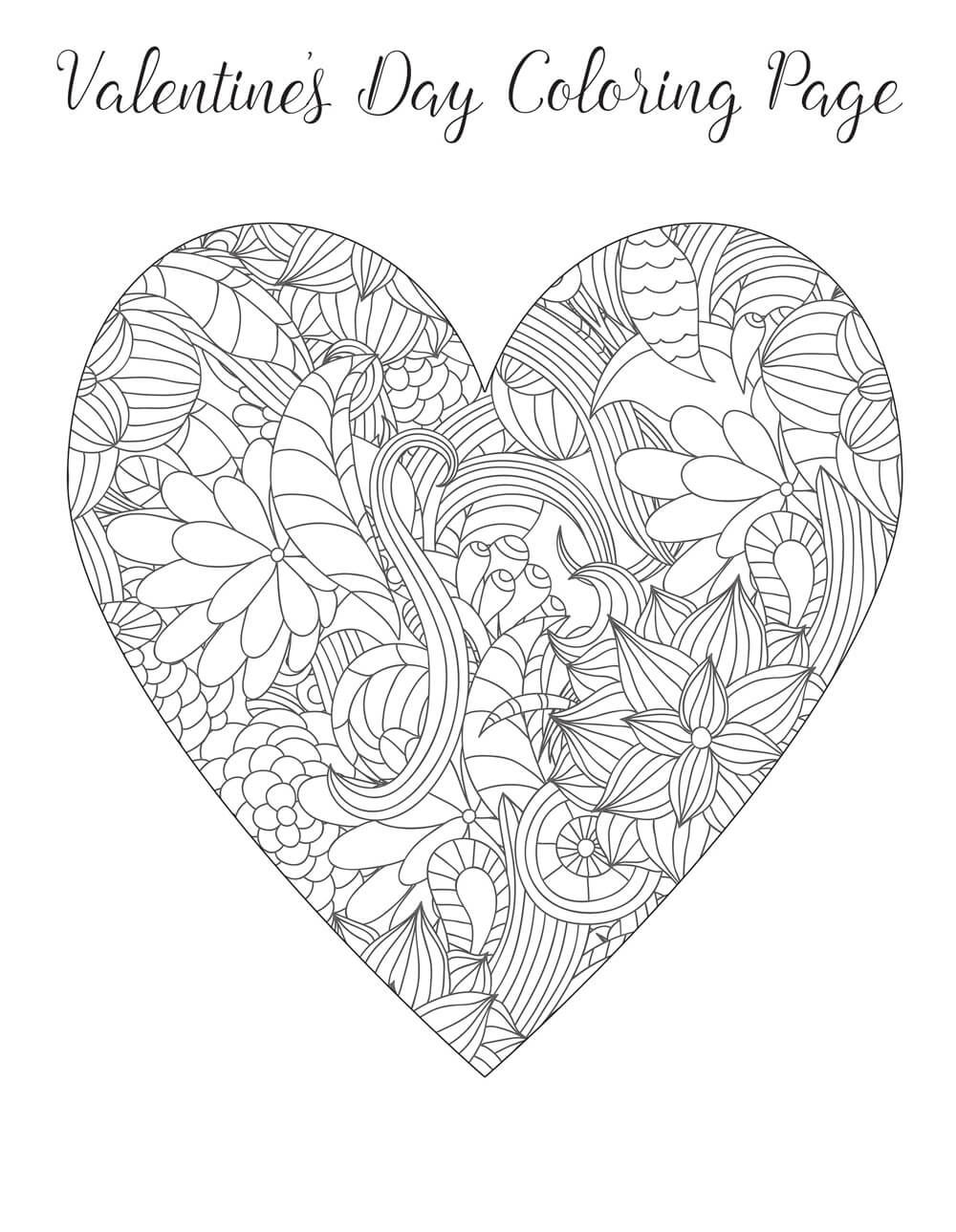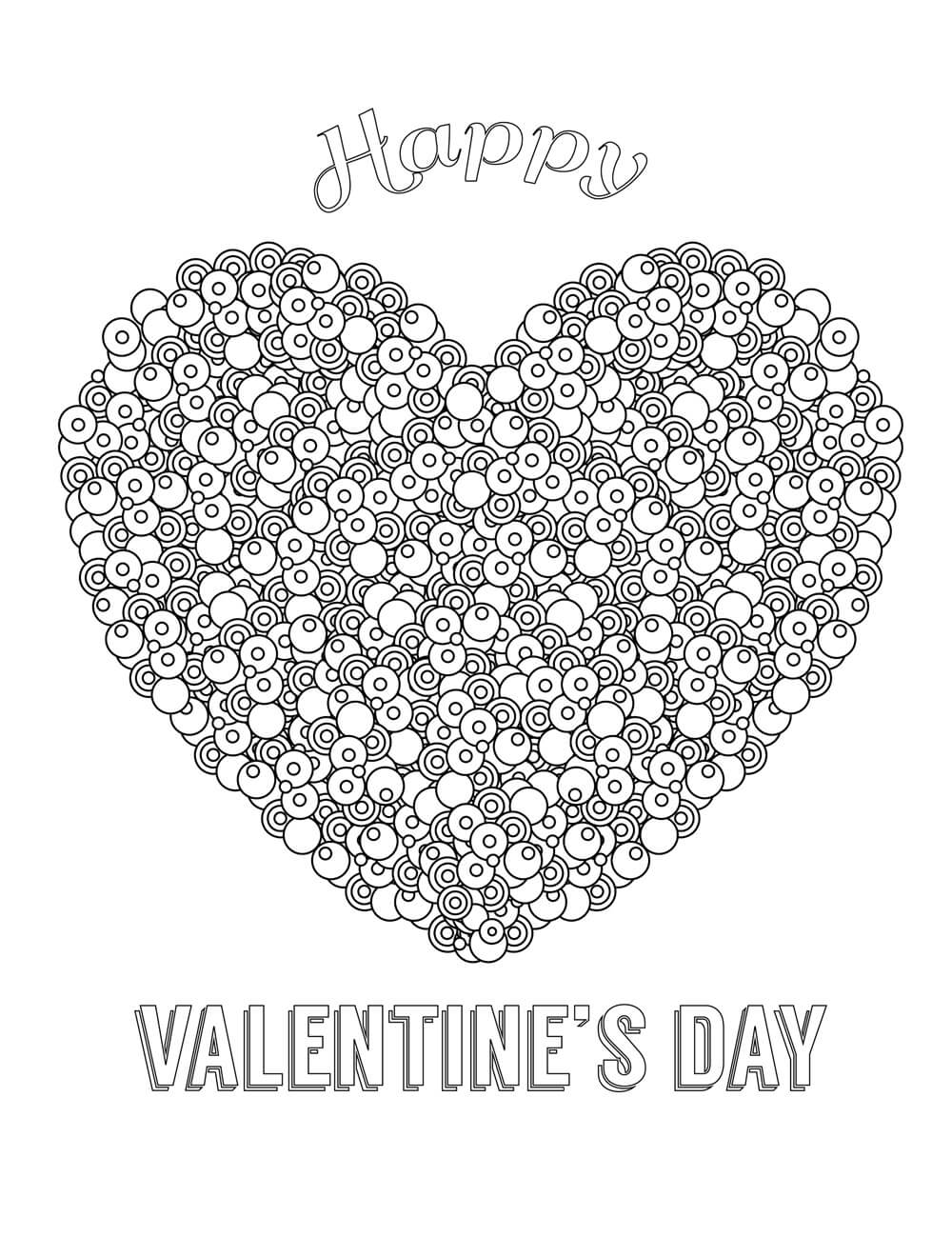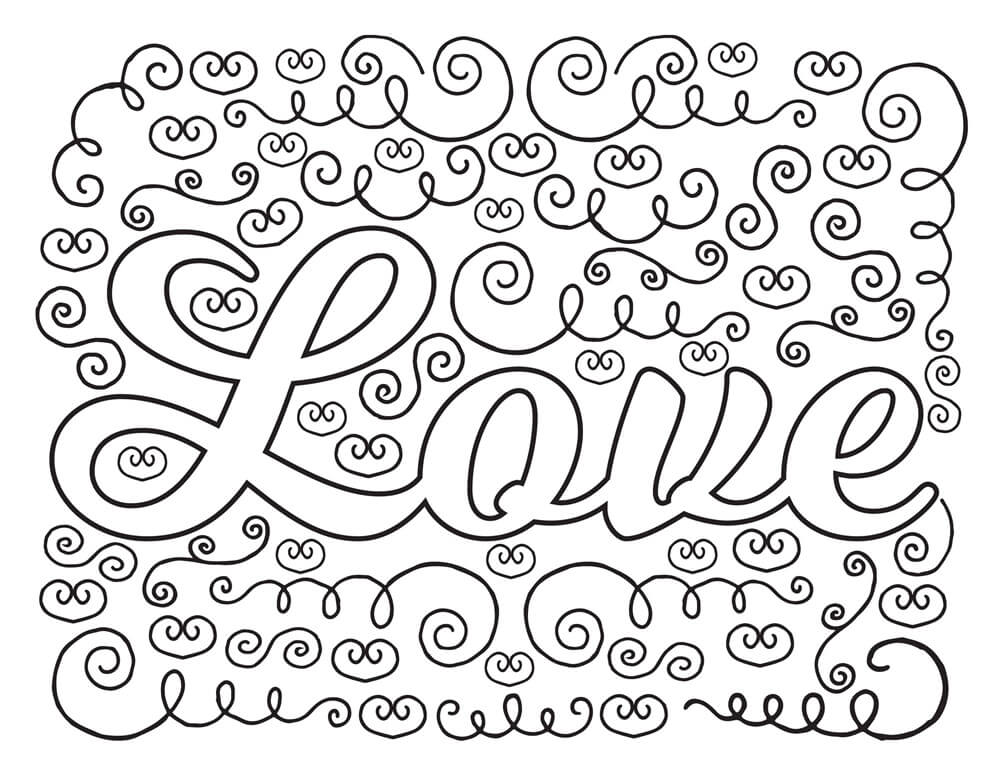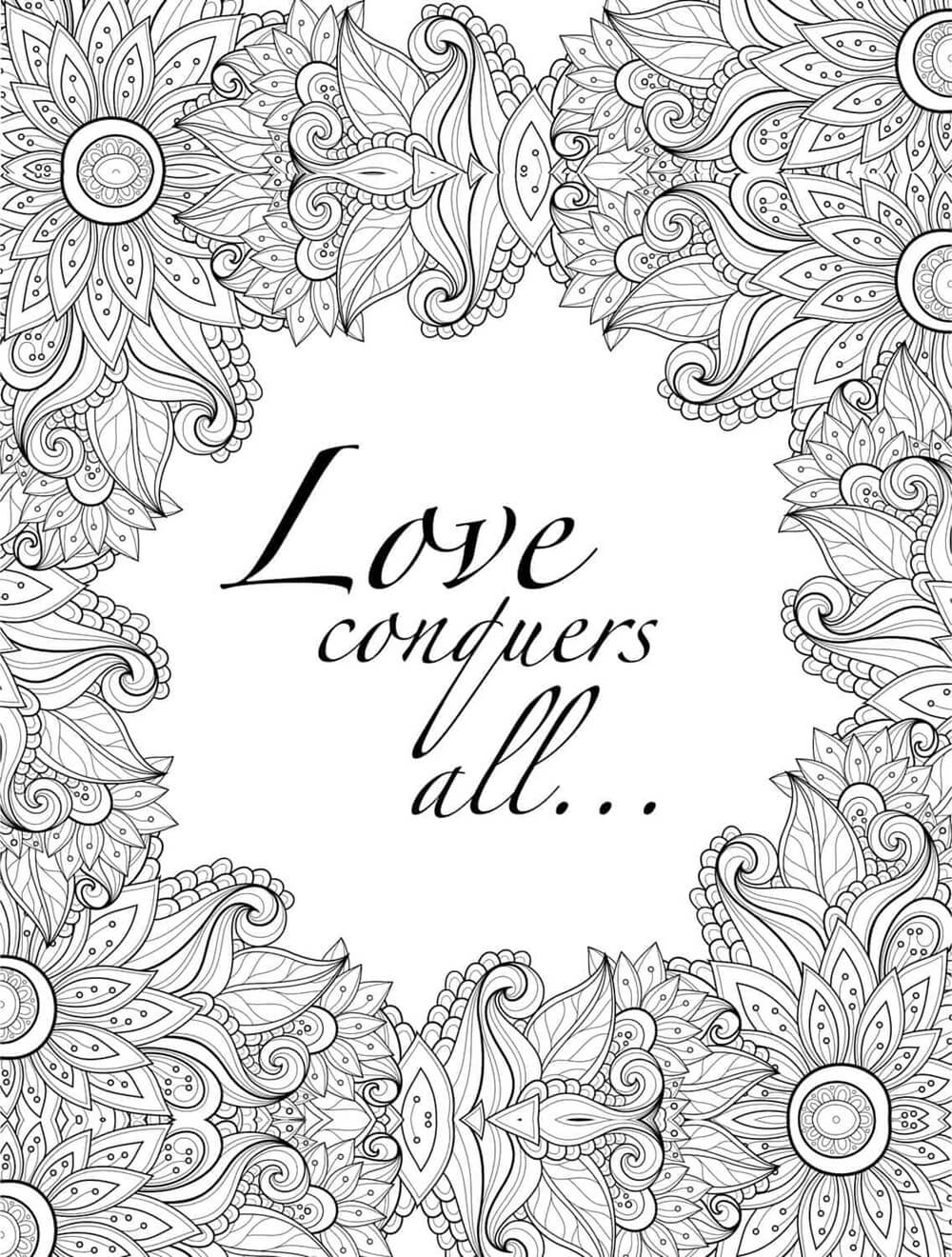 Download the PDF file below.
Benefits Of Coloring For Adults
Ah, the joy of colouring! It is one of life's simplest pleasures, yet it can be so rewarding for adults. Not only does it provide a distraction from the daily grind and give us an opportunity to relax and unwind, but there are many other benefits as well. Let us explore these together.
Colouring can help reduce stress levels, allowing us to focus on the present moment instead of worrying about our past or future. This allows us to take a break from our hectic lives and just be in the moment – something we so often forget to do. It can also help boost creativity and provide an escape from reality while still engaging our minds. Even if you don't consider yourself particularly artistic, simply filling in those lines with colourful shapes can have a calming effect on your overall mental wellbeing.
And that's not all! Colouring is also a great way to express yourself without having to put your thoughts into words – no need for complex sentences or eloquent speeches here! It's all about letting go and enjoying the act of creating something beautiful with your own hands. The activity doesn't need to be complicated either; sometimes even just picking up a crayon and randomly scribbling away on some paper is enough to lighten your mood and make you feel better about life in general!
As you can see, colouring has its advantages for adults too – so why not pick up some valentine coloring pages today? After all, there's nothing wrong with taking some time out for yourself every now and then…
Types Of Valentine Coloring Pages
Well, there are plenty of options out there. You could go with something traditional like hearts or flowers, or something more abstract like mandalas or geometric designs. Whatever your preference is, you're sure to find something that suits your taste. And let's not forget those special holiday-themed ones like teddy bears or cupids – they're always a hit!
If you're feeling extra creative, why not design your own Valentine's Day coloring page? All you need is a bit of inspiration and some art supplies. Who knows – maybe one day your work will be featured in an adult coloring book! So don't wait any longer: it's time to get creative and show some love this Valentine's Day with a festive coloring page.
Tips For Coloring Valentine Pages
First off, remember that the goal is to have fun! Don't take things too seriously – this isn't art class or anything like that. You should enjoy the process of coloring and allow yourself to explore different colors and techniques without feeling the need to stick to one style.
Don't be afraid of making mistakes either – in fact, some of the most interesting results come from embracing mistakes and using them as part of your creative process.
Finally, don't forget that this is a personal activity for you. This is your opportunity to express yourself in whatever way you feel comfortable with. Feel free to experiment with different shades, color combinations, or whatever else tickles your fancy.
At the end of the day, the only thing that matters is that you had fun during the process and created something unique and meaningful for yourself!
Choosing Art Supplies For Coloring Pages
Well now, what's the fun of coloring if you don't have the right art supplies? It's all well and good to have beautiful valentine pages, but if you don't have the right tools to make them come alive, it can feel a bit flat. Plus, choosing the right ones can be quite tricky.
There are so many options out there – from pencils to paints – that it can be hard to know where to start. But fear not! I'm here to guide you through the process and get you set up with all the goodies you need for your valentine coloring extravaganza.
Firstly, let's talk about pencils and pens: these should be comfortable for writing as well as drawing, so get some that feel nice in your hands. If you want more vibrant colors, then go for markers; but make sure they're water-based and not too smelly! And finally, consider getting some paints, either in tubes or jars – these will give your work an extra shine, adding depth and a sense of vibrancy.
Now armed with all these great art supplies, you're ready to get creative! Let yourself go wild with color combinations and experiment with different techniques; after all, it's your own masterpiece we're talking about here!
Showing Off Your Valentine Coloring Pages
Right then, so we've gone through the process of finding the perfect valentine coloring pages for adults. We've discussed the art supplies that you can use to bring your designs to life. Now let's wrap up by talking about showing off your creations!
Yes, once you're done with your masterpiece, it's time to show off your efforts. There are plenty of methods you could use to do this too; perhaps take a photo and upload it on social media or even frame it and hang it in your home! It really depends on what you plan to do with the finished article.
In any case, be proud of yourself for creating something special and unique. You may not have thought that this was something you'd be capable of doing, but here we are!
I'm sure you can now see why coloring valentine pages as an adult can be so rewarding. It's a great way to relax and take your mind away from the stresses of everyday life, as well as being creative and having fun. All you need is some basic art supplies and the right kind of coloring page to get started. You'll find plenty of designs online that are perfect for your needs, from cute cartoons to intricate mandalas.
So don't be afraid to bring out your inner artist by coloring some valentine pages this year. You won't regret it – Happy Valentine's Day!