Feel the Spirit inside you with our free Spirit coloring pages. Join our favorite characters, Lucky, Pru, Abigail, and their beautiful horses, Spirit, Chica Linda, and Boomerang.
There is no doubt that we love horses and horseback riding. You can show your love for this great activity and color it in! Test your skills and bring our characters to life with your artistic expression.
Spirit Coloring Pages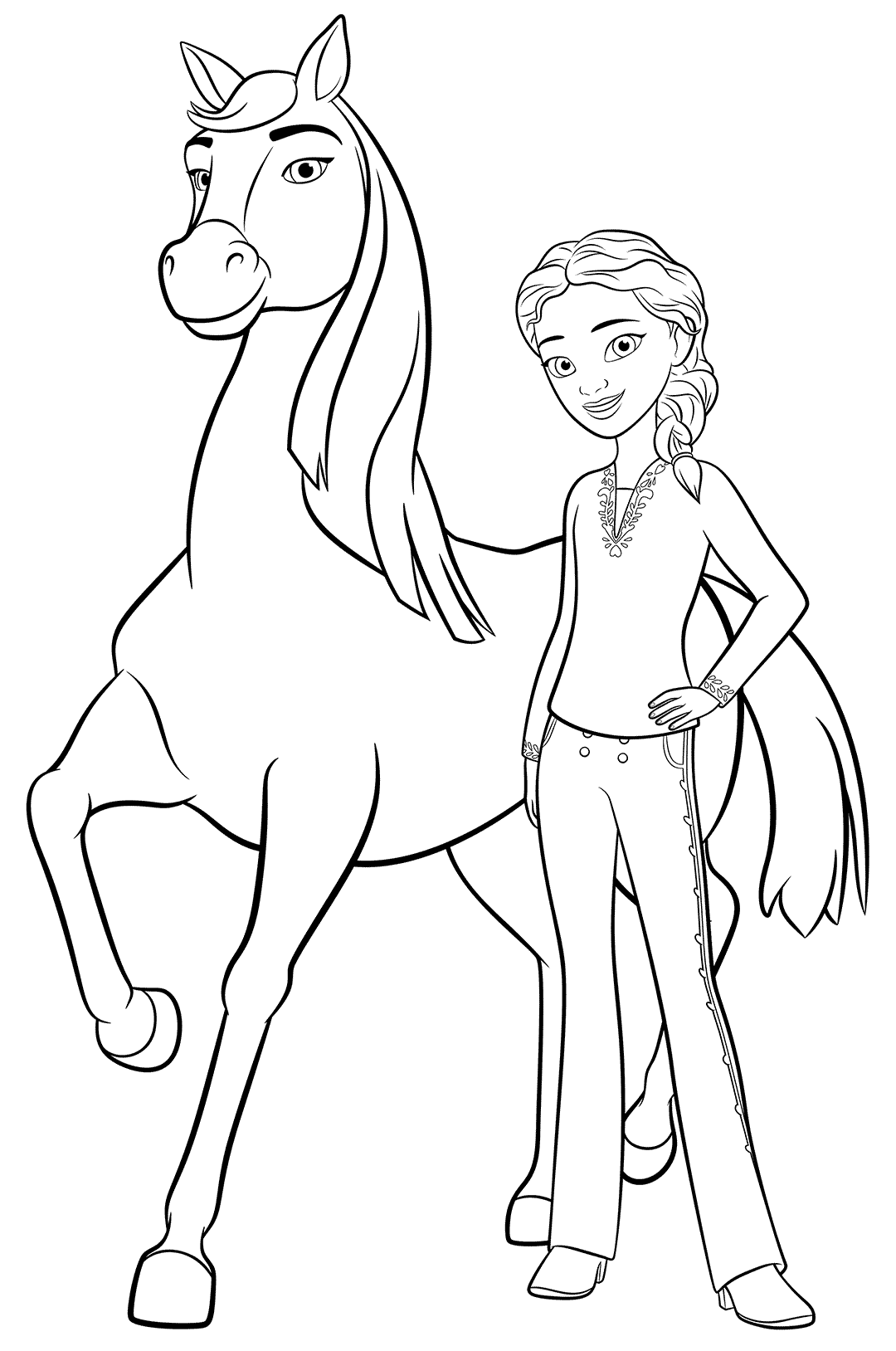 In the story of "Spirit Riding", there are three riders. But they are neither men nor adults. They are three girls, and all of them are fearless, brave, and funny. It's the new DreamWorks production now available on Netflix.
Although it is a series aimed at the whole family, those who will be captivated are lovers of the old west, nature, and horses. And that's because this story is told in desert landscapes, like the ones you see in movies about cowboys.
The story focuses on the friendship of three girls, whose company allows them to experience their growing up process and the power of their relationship.
Lucky, with whom the story begins, is a 12-year-old girl who builds a beautiful relationship with a horse, whom she calls Spirit, and with whom she has great and exciting adventures.
Lucky's friends are Abigail and Pru, who are also excellent riders. The three of them explore the world on their adventurous and exciting rides. So we will never see them standing still.
On the road, these girls not only live what freedom is, but they show it in each of their experiences.
But, as you can see in the teaser, it's not all pretty from the start. Lucky had to adapt to country life after her family moved from the city to a rural place, where she adapted quickly after meeting Spirit, whom she loved from the first time she saw him.
This is an Aury Wallington production and features the voices of Amber Frank (Lucky), Sydney Park (Prudence), and Bailey Gambertoglio (Abigail).
Download Spirit Coloring Pages Pdf