There is an excellent set of Skylanders coloring pages here! You can choose the pictures you love. Then, color them with your favorite colors.
Skylanders is a video game series created by Activision, with titles in our database since 2011, and currently has a total of 10 games for Switch, Android, Xbox One, PS4, iPhone, Wii U, PS3, Xbox 360, Wii, PC, Nintendo 3DS.
Printable Skylander Coloring Pages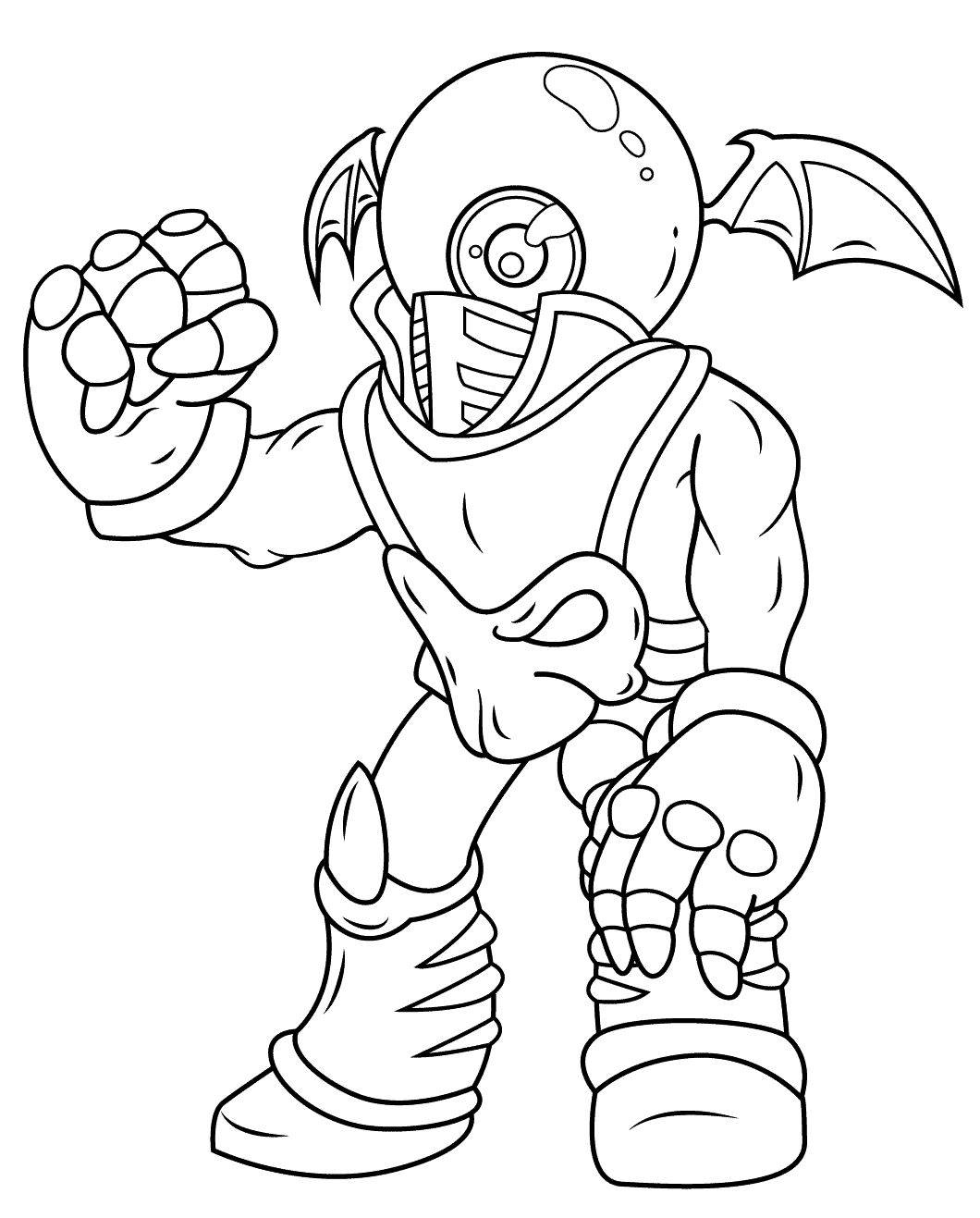 The latest version of Skylanders in Skylanders Imaginators was released in October 2016. It was available on PS4, PS3, Xbox One, Xbox 360, and Wii U.
It is Developed by Toys for Bob and published by Activision. It is the sixth installment in the Skylanders interactive figure saga.
The game features an all-new story full of adventure, comedy, and charm, with fun new characters and the return of favorites from previous installments.
Later in the year, the video game comes out on March 3, 2017, for Nintendo Switch as one of the launch titles for the Big N's hybrid console.
Skylanders Imaginators introduces new guest stars to the saga called Senseis. In total, there are 20 new characters and 11 former villains.
Each Sensei is a master of 10 powerful battle classes (e.g., Knight, Sorcerer, Bludgeon, and more).
By being the master of these battle classes, only Senseis can unleash their chi, the excellent battle class super move.
Skylanders Senseis have a master-apprentice relationship with Skylanders with each new creation.
This completion is supported in the game by unlocking unique weapons from the Imaginator Senseis, leveling up Imaginator caps, providing access to particular areas in the game, and unlocking new secret techniques for Imaginators in the same class.
Finally, Crash Bandicoot has his figure for Skylanders Imaginators, celebrating the character's 20th anniversary.
Download Skylander Coloring Pages Pdf