Cute teddy bears are the theme of this coloring book. The little teddy bears have existed since 1902, first in Germany, then appeared in the United States the following year in 1903.
As you can see, whole generations of children have been lucky enough to own a teddy bear. Do you like Teddy Bear coloring pages? Then click on the following pictures then color them.
Printable Teddy Bear Coloring Pages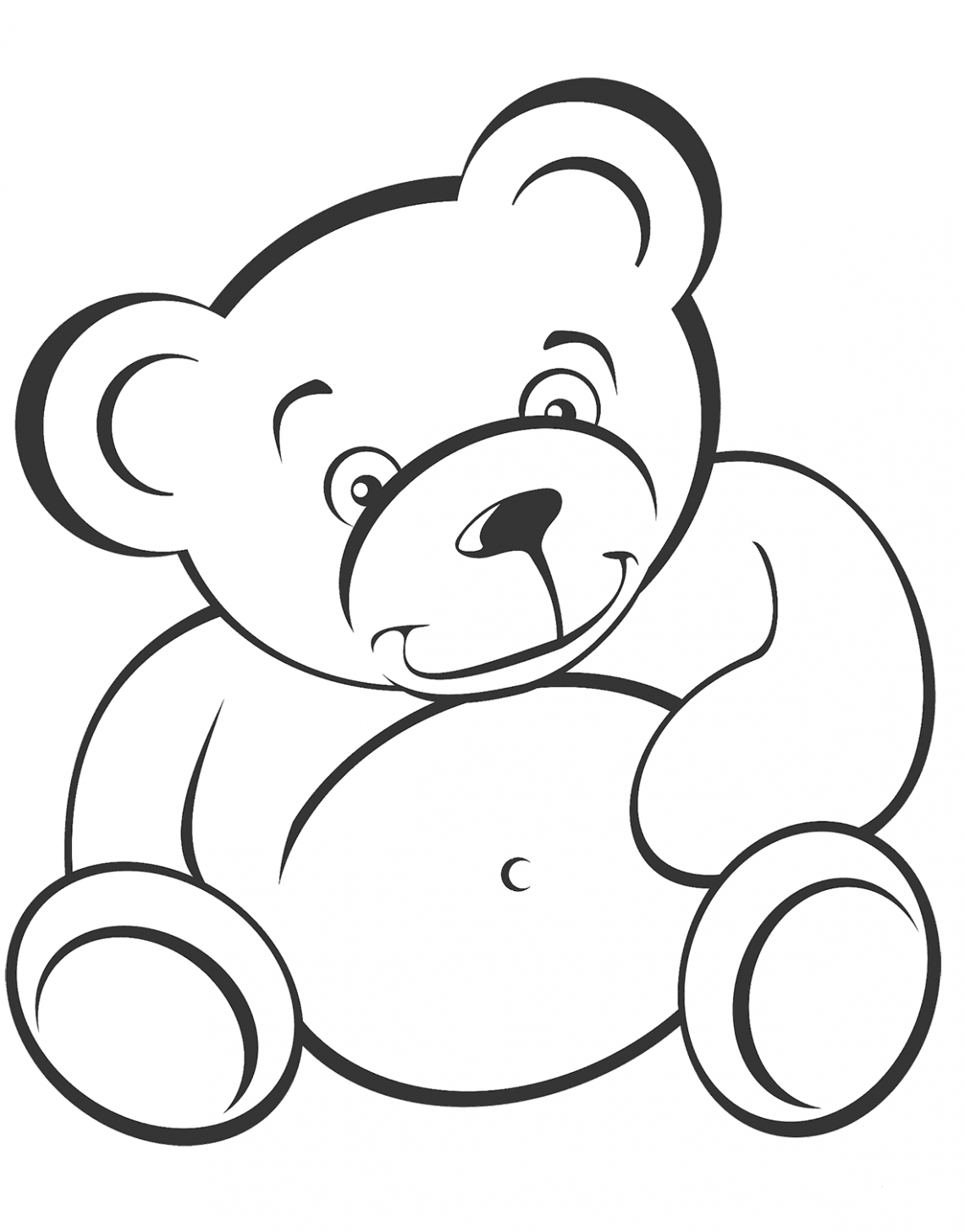 At the beginning of the 20th century, one of the world's best-known and most widespread toys made its appearance, even today: the teddy bear.
According to the most generalized idea, it owes its name to the president of the United States, Theodore Roosevelt.
He, during a hunt, refused to shoot a bear cub, and a cartoonist, Clifford K. Berryman, made a political cartoon about the event published in The Washington Post of November 16, 1902.
German-born Margarete Steiff wanted to create a toy for boys and girls: a human-looking jointed animal made of felt and stuffed with pure sheep's wool.
At first, she thought of a monkey, but her nephew suggested the bear, based on the life-like drawings of these beasts at the Stuttgart Zoo.
The first model, called Freund Petz, was presented at the New York and Leipzig fairs in 1903. From that date on, teddy bears became very popular both in Europe and the United States, and Steiff and other toy companies increased their production and sales significantly.
The first bears tried to look more realistic. They were made of natural materials: mohair plush, wool stuffing, and felt claws. Many also had a horn that worked when squeezed or shaken.
The introduction of new materials, such as artificial silk and rayon and corduroy plush, changed their design and production: bears with shorter snouts and paws, no hunched posture, fuller bodied, and corduroy claws.
Download Teddy Bear Coloring Pages Pdf