Cars have always been top-rated among the little ones, especially among the children, becoming a very popular topic in art.
The following series of Mustang coloring pages are printable. It is a great way to introduce your kids to these glamorous vehicles. Happy coloring.
Mustang Coloring Pages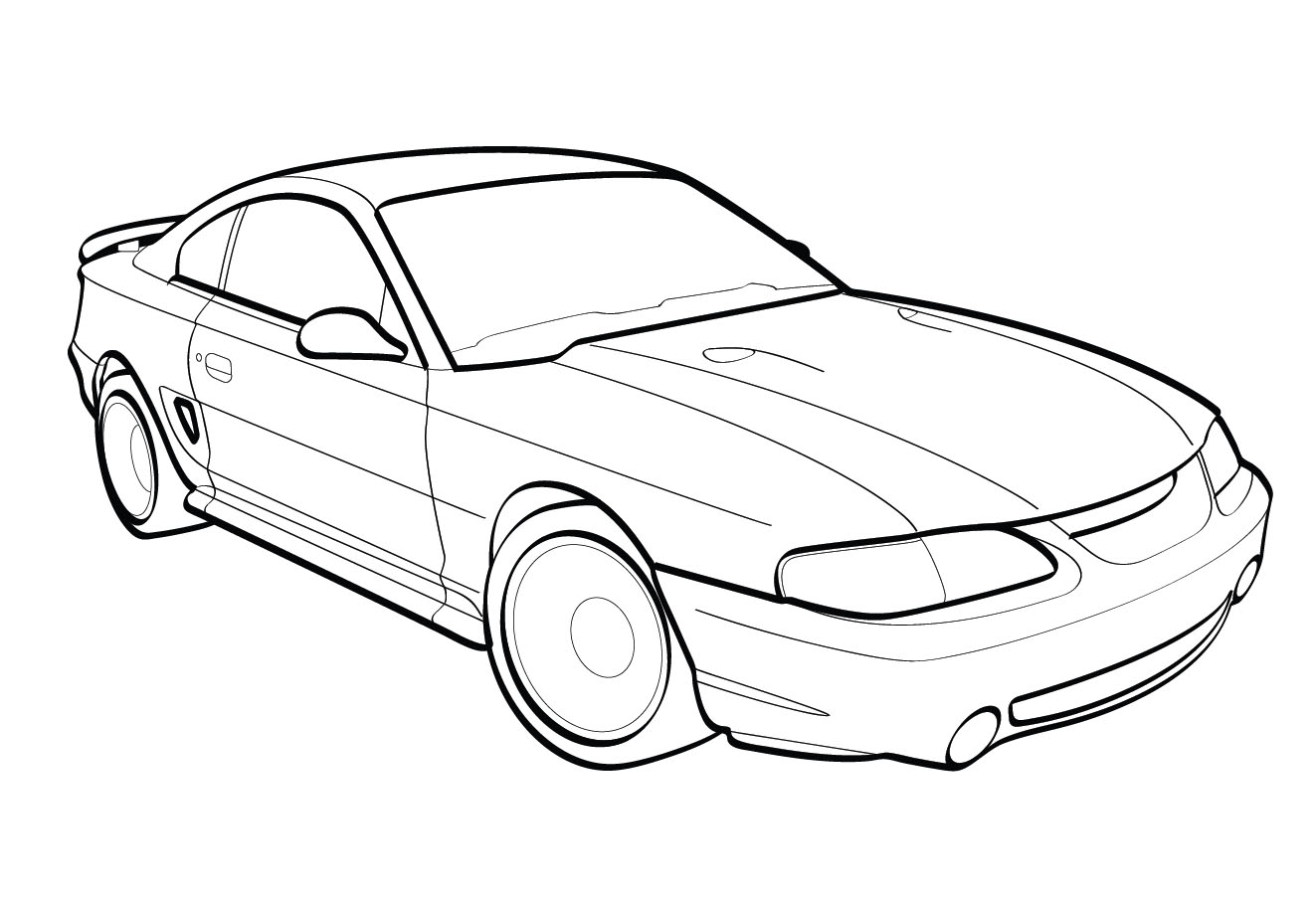 The Ford Mustang is a sports car with a lot of history and tradition, especially, of course, in the United States, where it is an icon as a "pony car" or "muscle car".
Also, in the world, it must be said. The first generation of the Ford Mustang dates back to 1964, in the middle of the year, and up to 1973.
Since then, it has rained a lot; many of its generations are now objects of collection and history. It was initially conceived by Lee Iacocca, then Vice President of Motor Company, and was based on the second generation Ford Falcon platform.
From that 1964 "and a half" to date, it has been in uninterrupted production and has surpassed ten million Mustangs produced in the United States.
Its name and its success are therefore worldwide and irrefutable. As in many previous generations, it is sold both in Fastback, or coupe, and open, or Convertible bodywork.
The Ford Mustang stands out for many exciting things. Its aesthetics, grandiloquent and attractive. Its powerful engines and its price, whatever the version compared to its competitors.
The long front hood makes it have a large "nose", very sporty on the outside. The rear is shorter and makes it look very racing. The driver sits closer to the rear axle than to the front.
This also conditions the driving sensations, which are precisely what we are looking for. It is a four-seater, although the rear seats do not have the same legroom as the front, this is normal in this type of car.
Even so, it is a comfortable and modern car. In the front, you can travel in comfort and even spaciousness. As for engines available in the range, there are three powers. The Mustang Fastback 2.3 EcoBoost offers 290 horsepower.
Under the long front hood is a 2,261 hp four-cylinder with direct injection, intercooler, and turbocharged supercharging. It is the entry-level of the range in terms of power, performance, and price.
The gearbox is a six-speed manual. It is acceptable for those who want a fast car but not the quickest or the most powerful. All Mustangs are faithful to their traction and are rear-wheel drive, whatever their chosen power.
This version reaches 233 km / h. top speed and makes 0 to 100 km / h. in 5.8 seconds, always according to official data. The homologated consumption, WLTP cycle, is 8.9 l/100 km.
Download Mustang Coloring Pages Pdf