This page offers you various free printable coloring pages. One of them is printable cool Moster Jam coloring pages. These images can be colored as you like. So, happy coloring.
Monster Jam is adrenaline-charged family entertainment. Monster Jam features the most famous trucks in the world.
Monster Jam Coloring Pages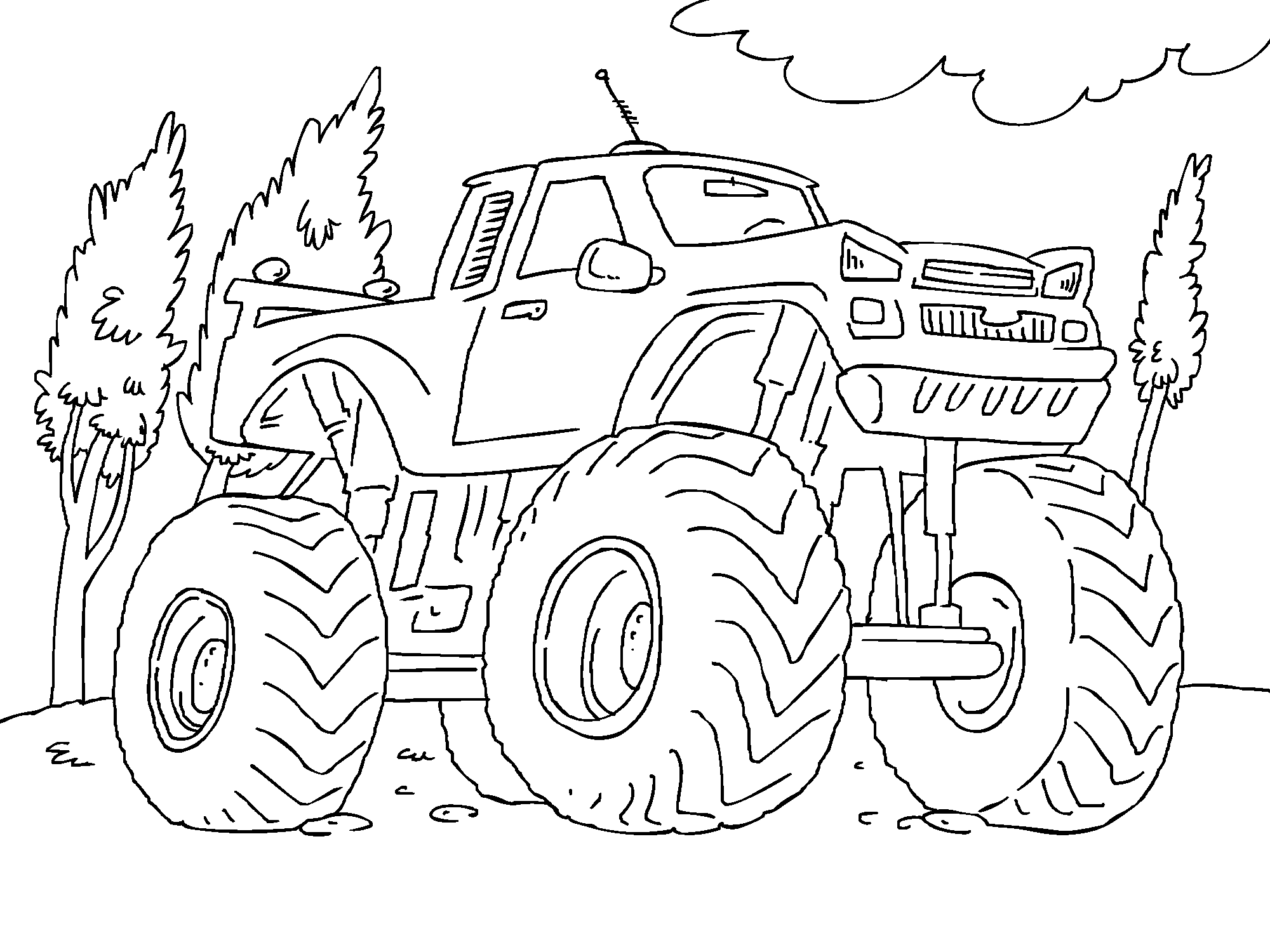 Monster Jam truck is 4 meters high by 4 meters wide and weighs more than 4.5 tons. A Monster Jam engine generates 1,500 horsepower, thanks to a blower that forces air and fuel into the machine.
Monster Jam is powered by methanol fuel, consumed at three gallons per minute from a safety cell. The truck uses a four-link racing suspension with four main rods linking the front and rear axles to the frame.
It rides on nitrogen-charged shock clusters that offer 76 centimeters of suspension travel. The BKT tires are 167 centimeters in diameter and 109 centimeters wide, inflated to 16-20 psi pressure, and (with the wheel) weigh 17 kilograms each.
The driver's compartment consists of a steel safety structure constructed from tubing and mounted on the truck frame. The truck bodies are custom-built and have been built from fiberglass.
Each truck is transported on specially prepared trailers, including spare parts and up to two trucks.
Download Monster Jam Coloring Pages Pdf