Everyone loves fall for its vibrant colors and magical leaf fall. It's so lovely to take a walk in the park, covered in yellow leaves. Feel the autumn atmosphere with our coloring pages. 
We have collected for you a wide selection of fall leaves coloring pages. Let your child show imagination and color the pictures with bright autumn colors. We are starting from green to red.
Free Fall Leaves Coloring Pages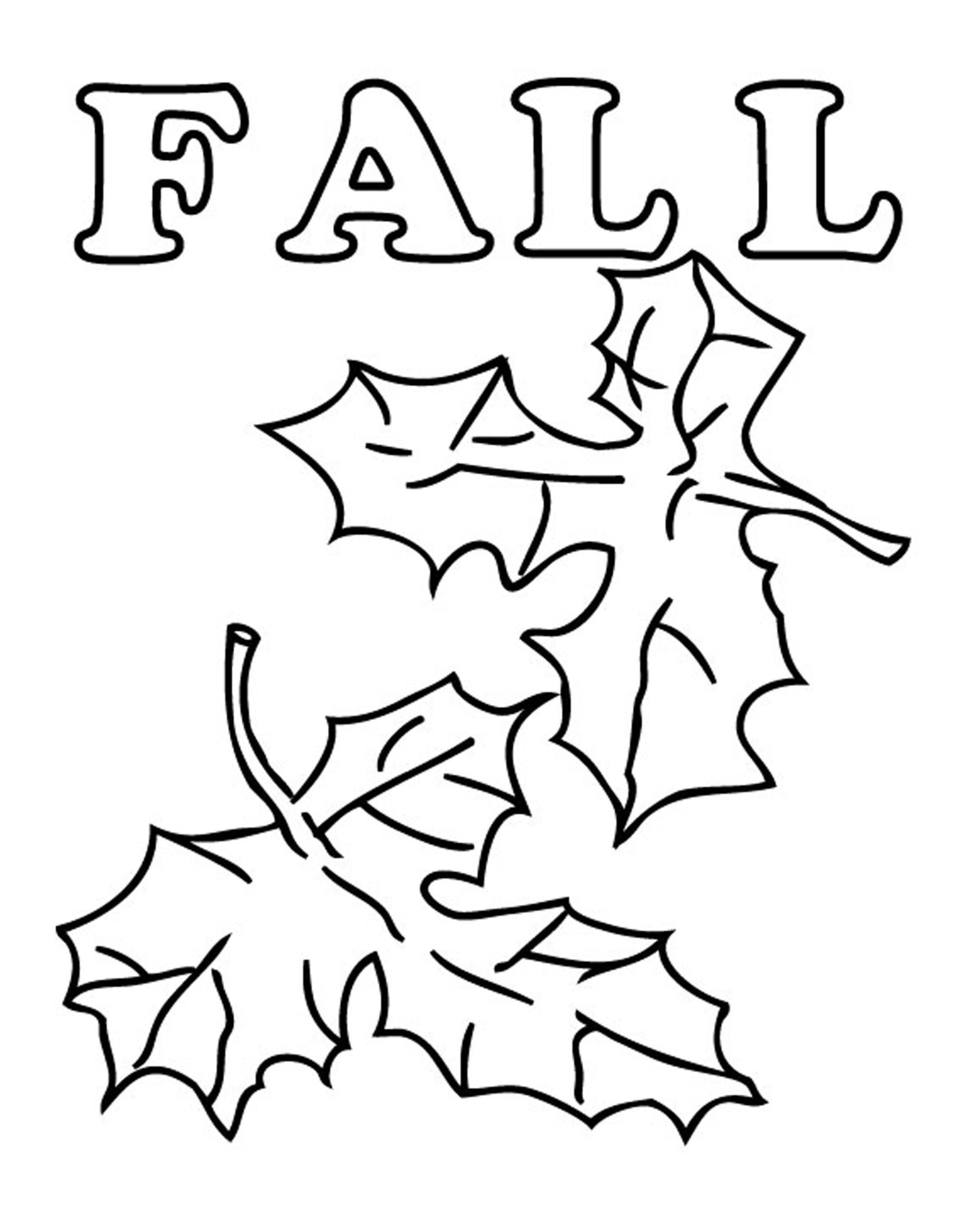 In the absence of flowers, there is a season in which leaves manage to be the protagonists, but autumn leaves would be even in their presence for how varied and beautiful they are.
If at first this season was underestimated, and with it the spectacle that nature put on, today we are much more attentive to its colors, and we don't spend all 12 months waiting for the usual spring to take some pictures of plants and woods.
Let's take a closer look at the autumn leaves, trying to understand how to use them to decorate our house, in line with our garden, which probably explodes the red, yellow, and orange of the trees we have planted.
The bright green foliage of the plants gives way to other colors of the palette, and each type of tree wears its autumn dress without any regret for the summer one.
Autumn makes protagonists for once. Even the trees and plants that do not cause apparent flowers are often snubbed in other seasons.
This season gives more or less everyone the opportunity to be seen and to parade with their golden, or reddish, or rust-colored coat.
The colors of autumn, for the flora, do not follow the fashions but the different types of trees, also conditioned by the current climate that anticipates or delays the coloring.
To better enjoy this spectacle, we should dress comfortably and go for a nice walk in the park we have nearby.
Usually, fall leaves are yellow, red, or brown. Which color do you prefer? Let's look at the meanings together. Yellow is the brightest color of all, and its purpose is related to the sun and light.
If you love yellow autumn leaves, you are perhaps always looking for lightness and a positive mood. You want to get rid of negative thoughts.
If, instead, you prefer red leaves, you love the color that symbolizes love and passion and anger and aggression. It's a color that in autumn is present but not too much, they have it only particular plants including the Maple, for example. It recalls blood and heart and has strong magnetic power, just like those who love it.
Let's move to brown leaves, leaves of many different browns that it is impossible to catalog. In general, however, we can say that this is a color with a profound meaning, linked to the earth, nature, and places where we feel we belong.
If you love this kind of foliage, which turns brown, you are warm and calm people who like to instill confidence in the physical and social environment in which they live.
Download Fall Leaves Coloring Pages Pdf