The Vespa made its appearance in 1946 in a war-torn Italy and immediately became a symbol of the post-war reconstruction and recovery strategy. Vespa was a means of transport different from traditional methods.
A vehicle is more comfortable than a classic motorcycle, equipped with two small wheels and a "winding" shape and pleasant, so attractive, even for the female audience. It allowed us to sit on the chassis and not astride the bikes of that time and was less expensive than a car. It was meant to be a means to everyone's reach, and it was a success.
The Piaggio two-wheel was indeed a vehicle for urban transport and was even used for short trips. It was the individual solution to the problems of mobility, hitherto insoluble by the collective means. It was the "miniature" of the possession of a motor vehicle, which was also allied with the utility.
In short: it represented "Italian Fordism." For this reason, the Vespa has become a myth quickly: a working myth, but also a family myth, as well as for young couples, a legend of freedom, inscribed in an industrious and optimistic society. The cost of this vehicle and the decidedly low consumption made her the image of the Italian working class.
Vespa Coloring Pages For Kids
Here is a collection of Vespa Coloring Pages Free Printable. You can download and then print the images that you like. Happy coloring!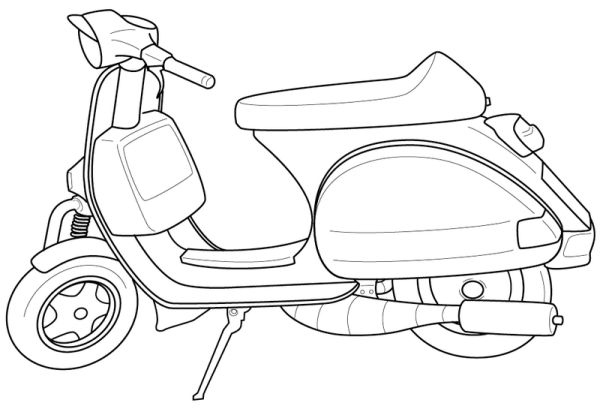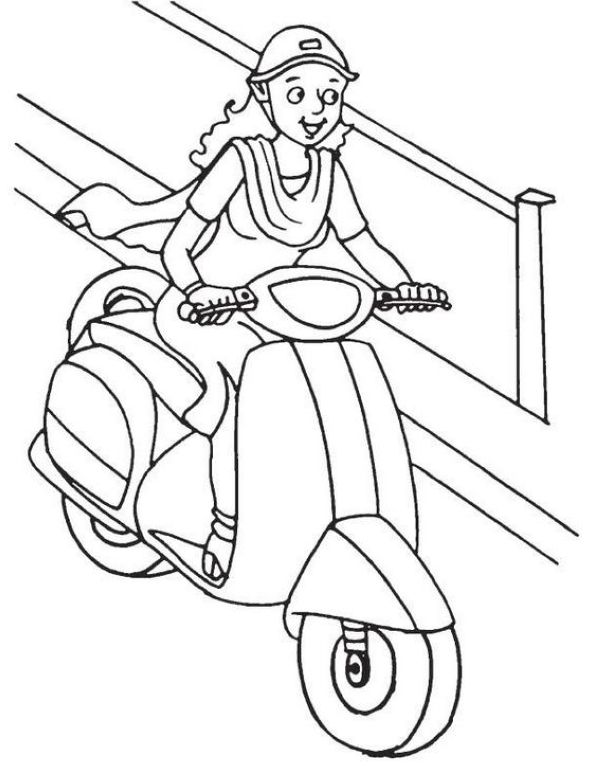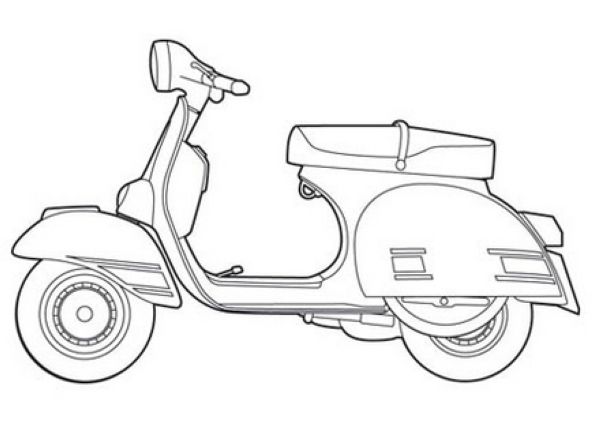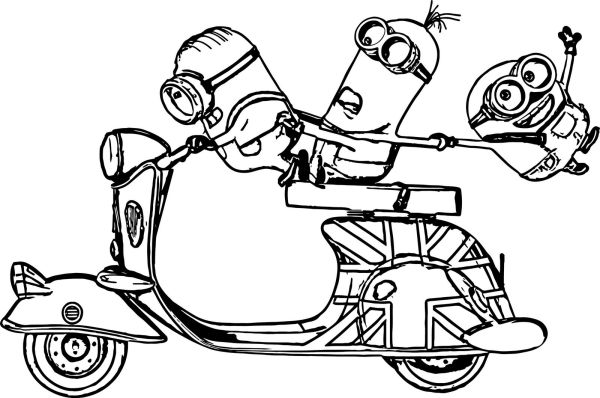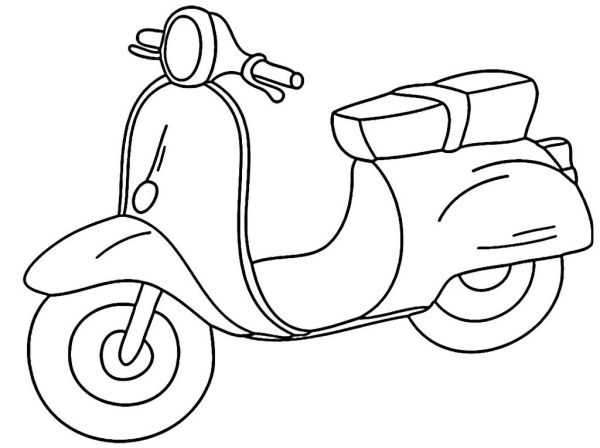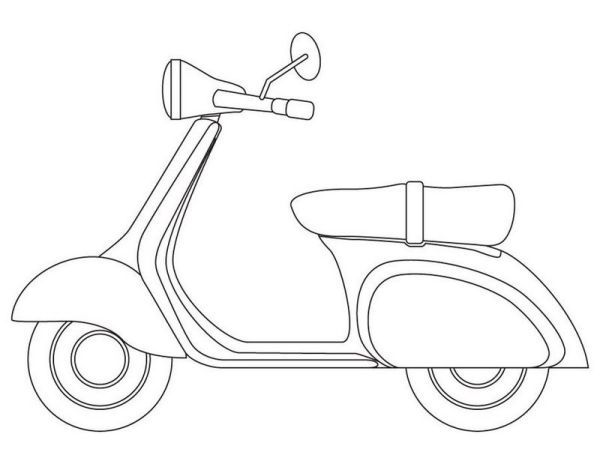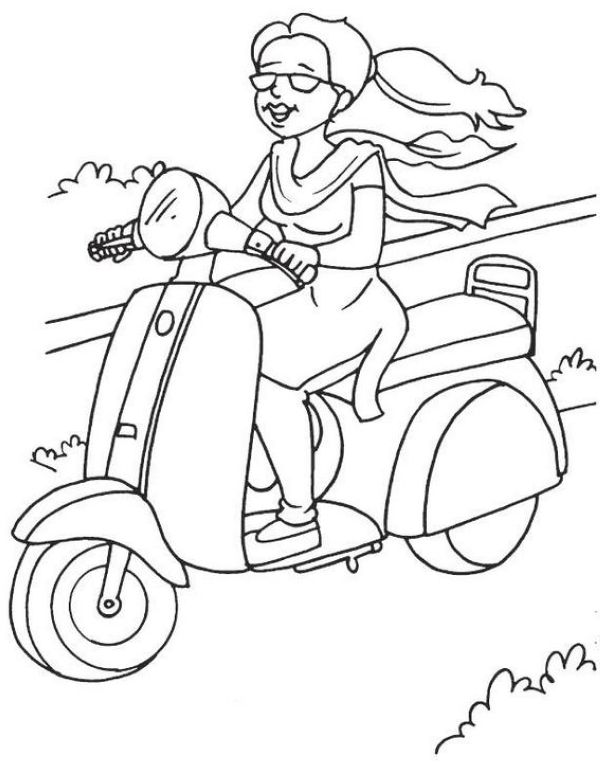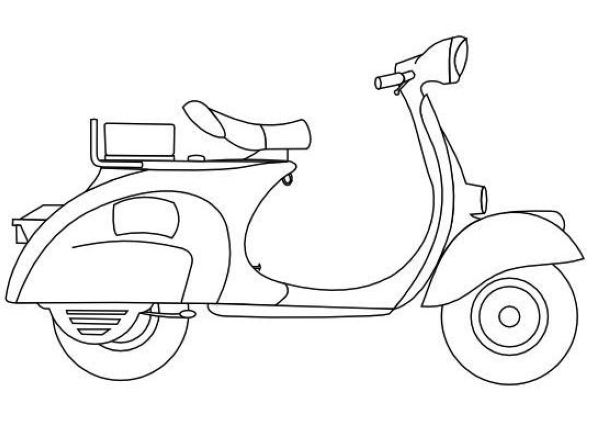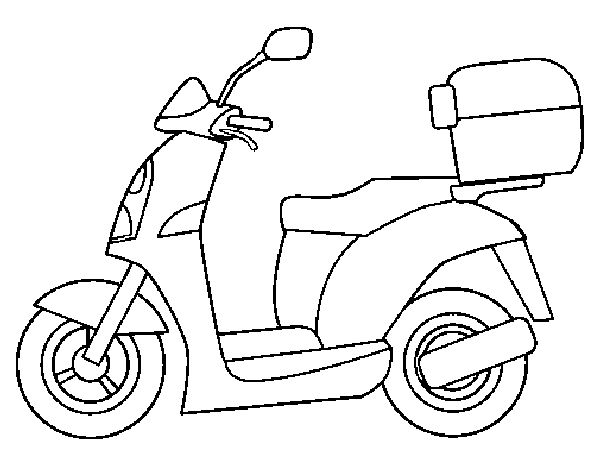 Download Vespa Coloring Pages PDF