Coloring has been a favorite pastime for generations, but now you can take your coloring to the next level with sloth coloring pages! Sloth coloring pages are perfect for adults and kids alike, offering an intimate experience that will help you relax and unwind. Whether you're looking for something fun to do in your spare time or just want to express yourself creatively, sloth coloring pages are the perfect way to do it.
With their cute, cuddly faces and friendly demeanors, sloths are beloved by people all over the world. And while they may be slow-moving in real life, they'll bring a new level of excitement to your art projects when you use them as a subject for coloring. With a variety of styles and designs available, you can find something that suits your interests or mood perfectly. Plus, there's no need to worry about staying inside the lines – with sloth coloring pages, it's all about expressing yourself however you choose!
Sloth Coloring Pages Collection
So what are you waiting for? Unleash your inner artist with sloth coloring pages today! Get ready to explore an exciting world of creativity and relaxation as you fill these adorable pictures with color. It's sure to be an unforgettable experience that'll leave both adults and kids feeling relaxed and inspired.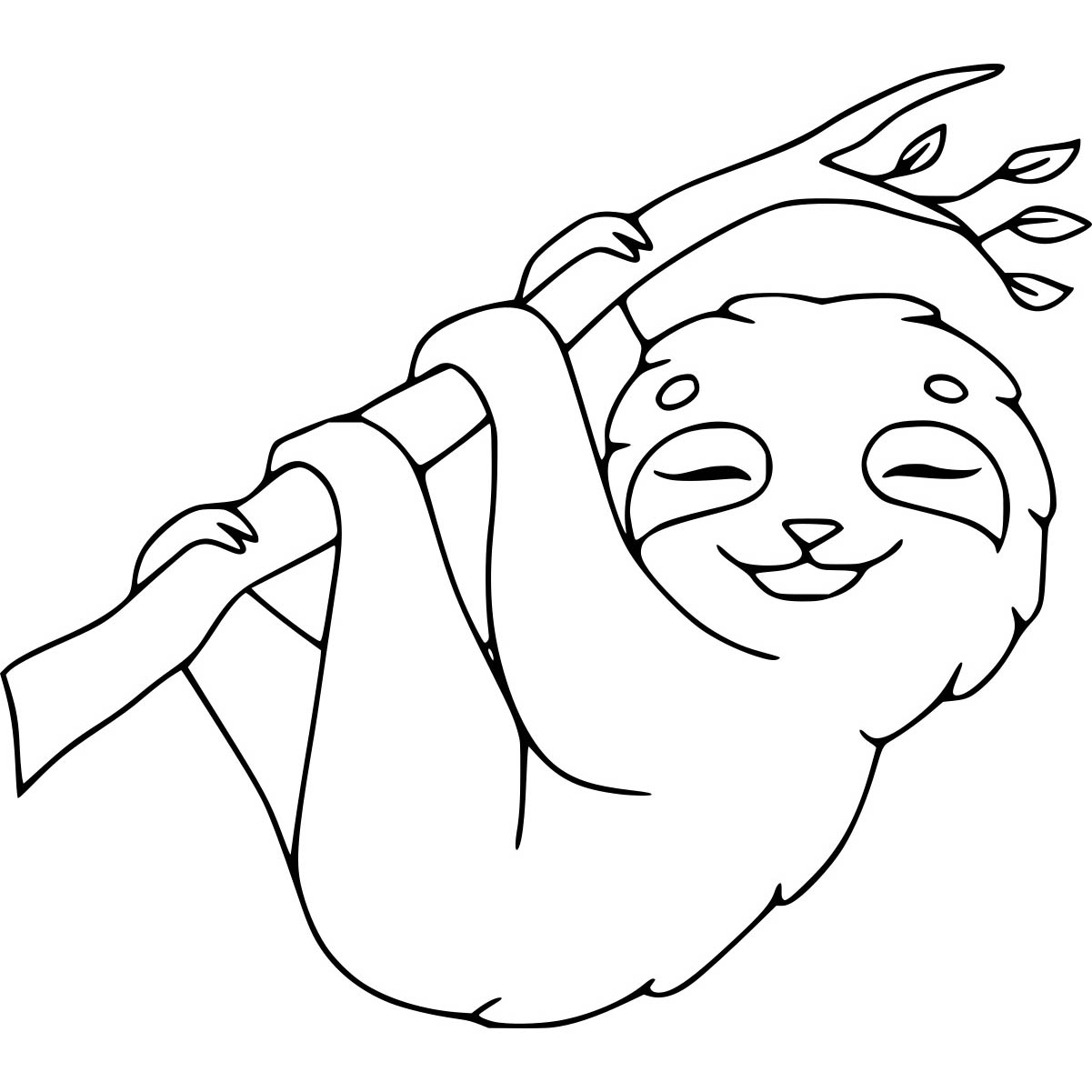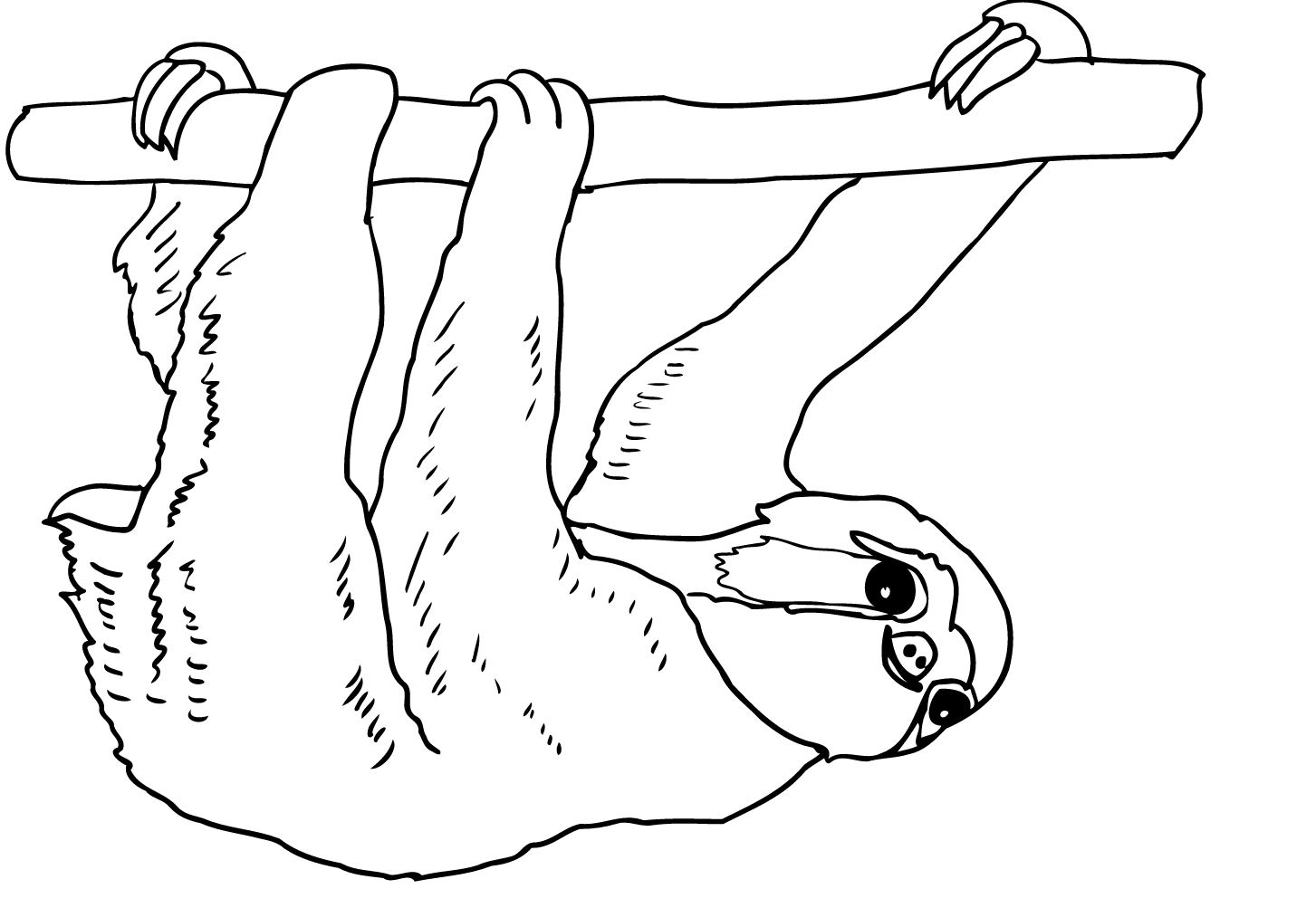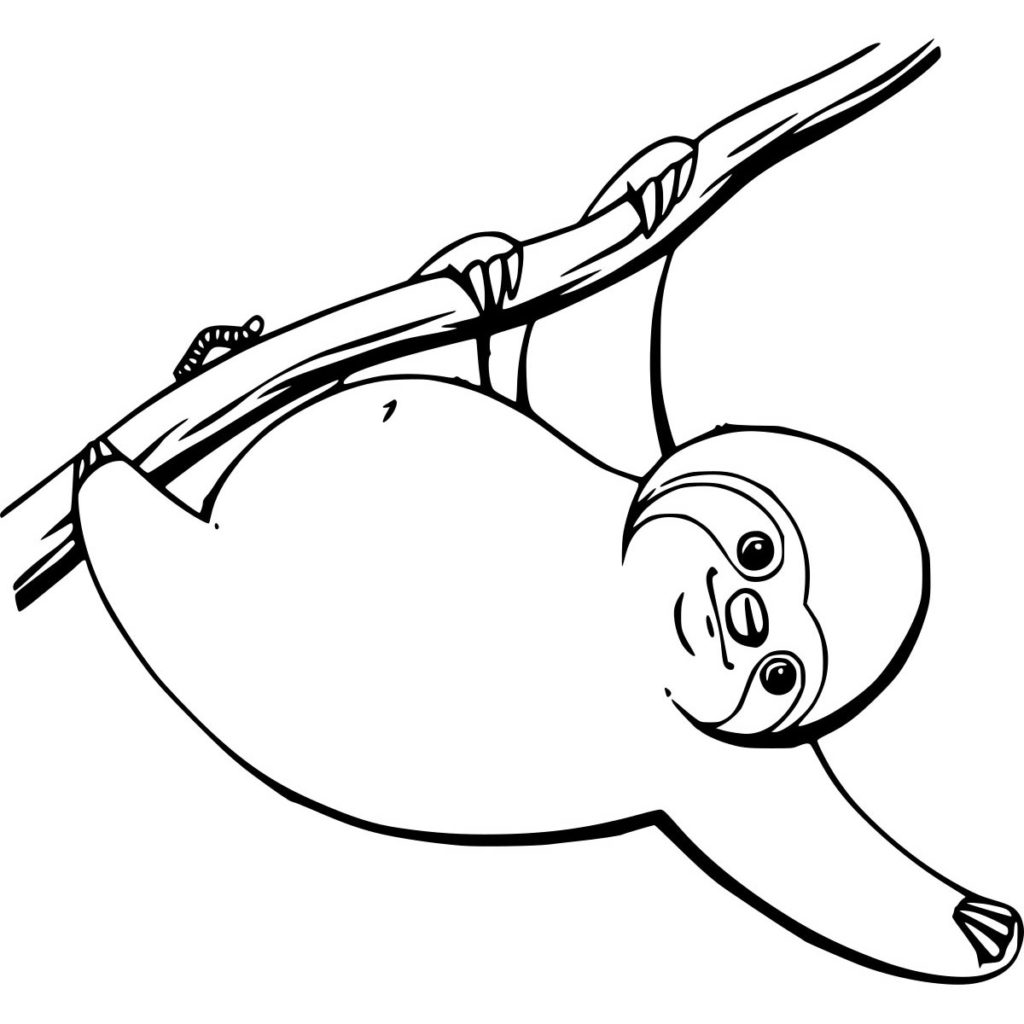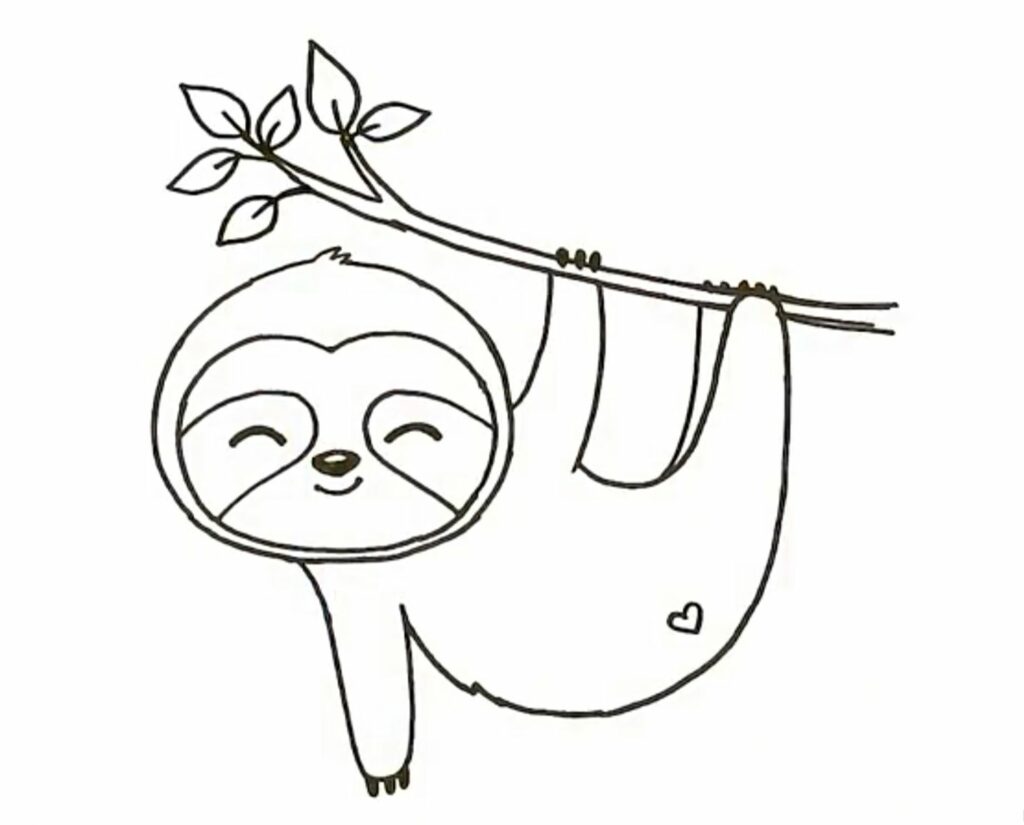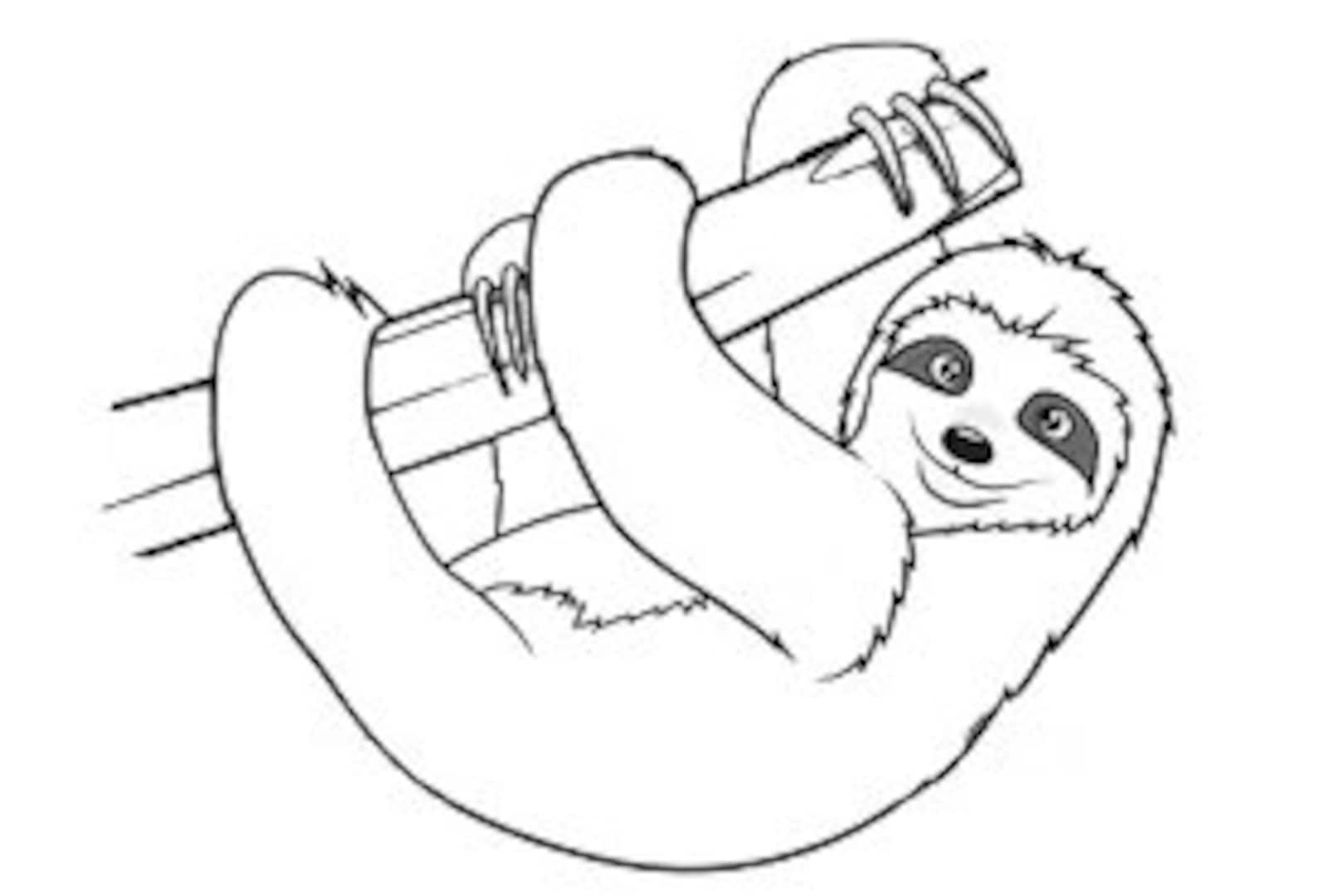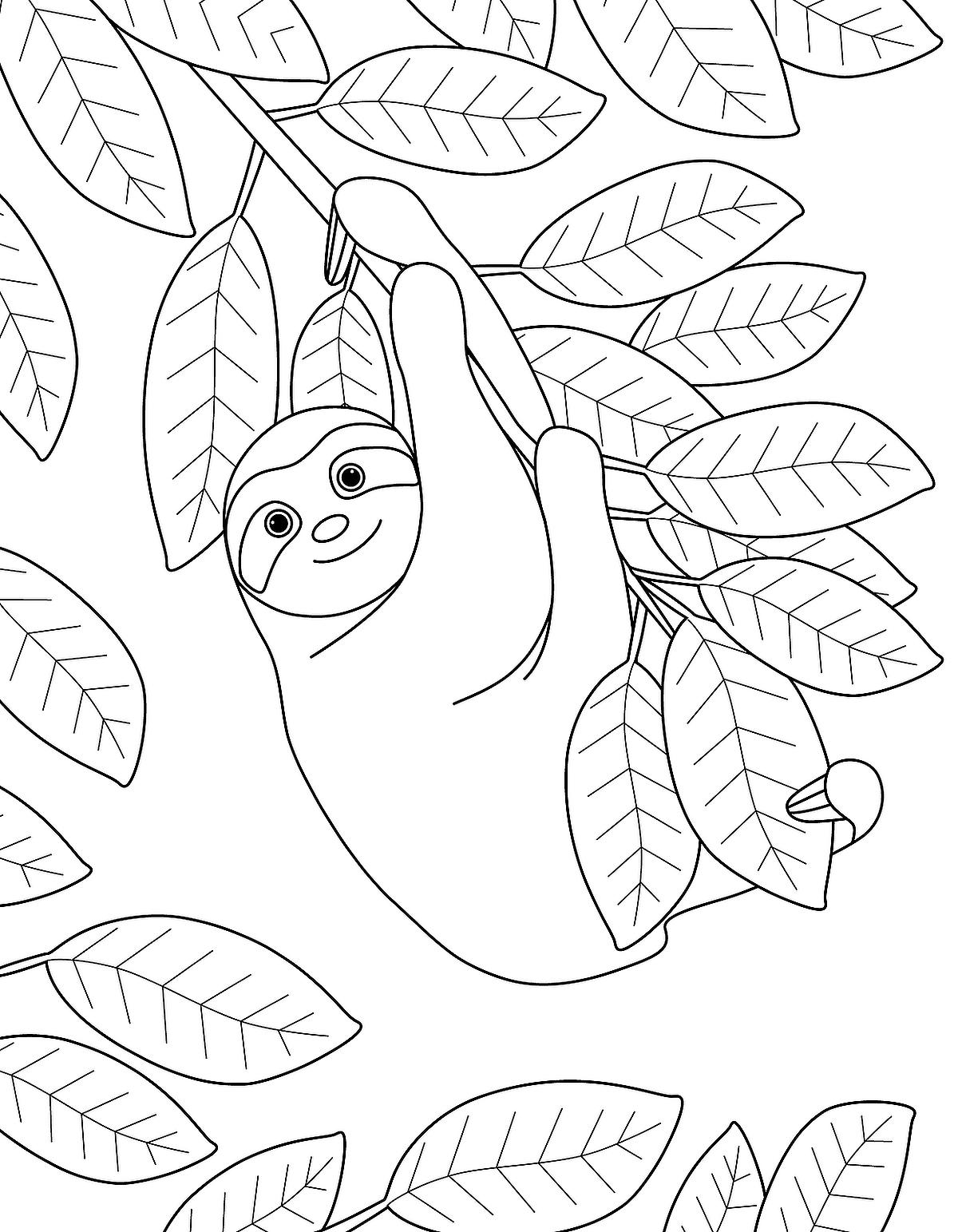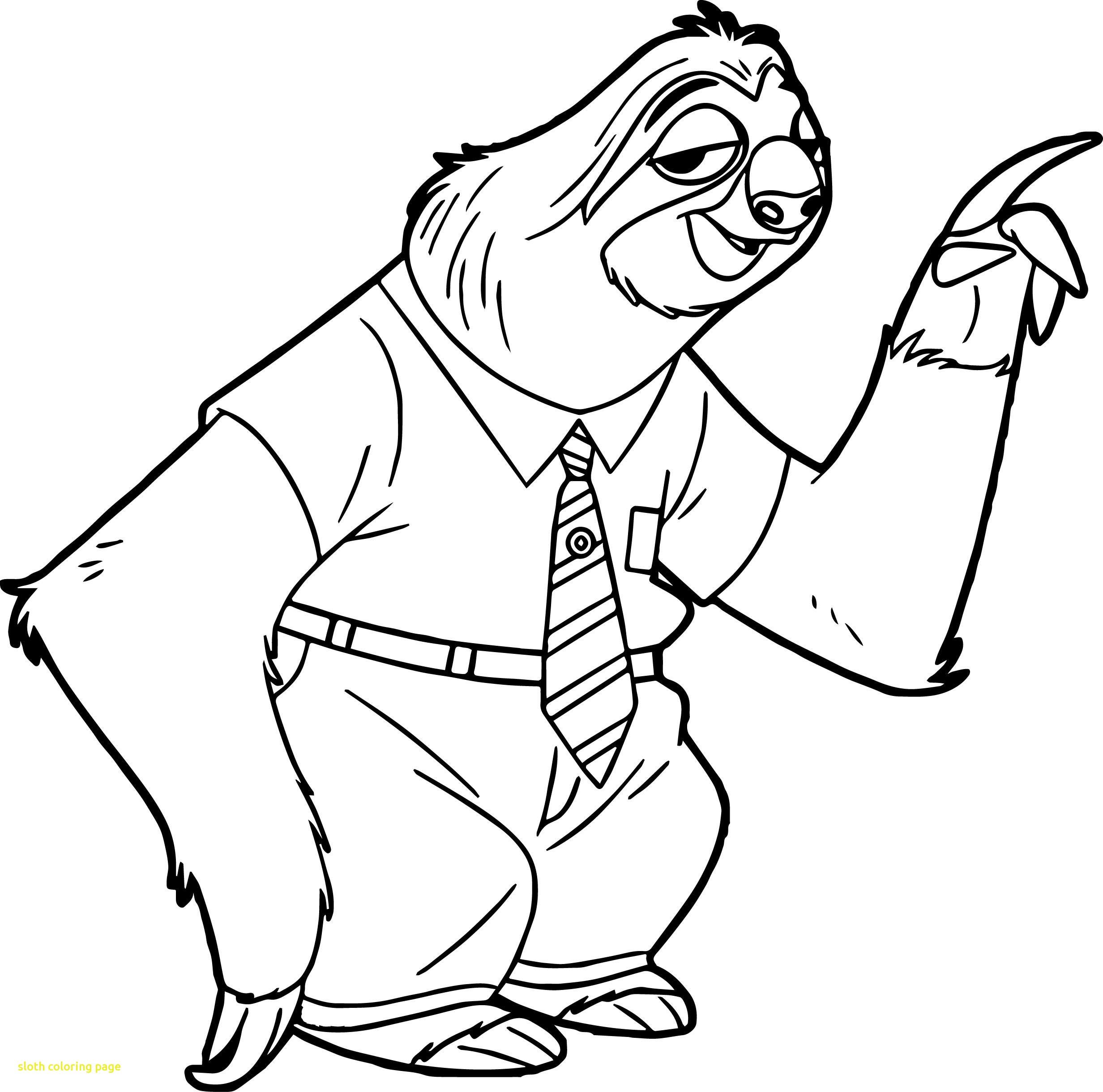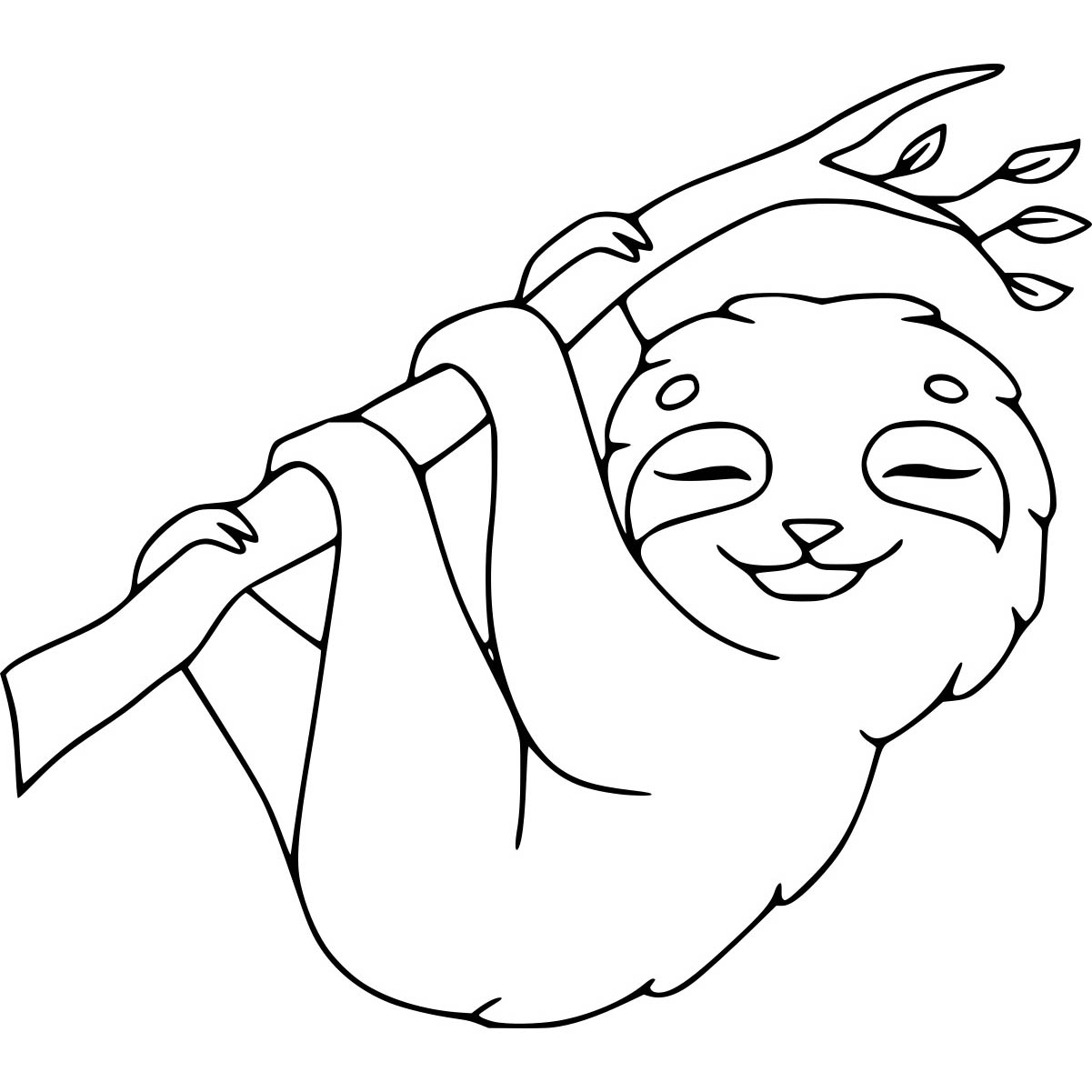 Different Types Of Sloth Coloring Pages
Sloth coloring pages are a fun and creative way to keep kids entertained. From tropical sloth coloring sheets to funny sloth coloring pages, there's something for everyone. Kids will love the adorable sloth coloring pages, which feature cute cartoon-like designs. For more realistic images, opt for the realistic sloth coloring pages that showcase true-to-life details of the animal.
With a variety of options available, you're sure to find something that your child will enjoy. No matter their age or skill level, they can have fun creating beautiful artworks with these unique sloth coloring pages. Enjoy making memories with your family while getting lost in colorful scenes!
Tips For Printing And Coloring Sloth Coloring Pages
Printing and coloring sloth pages can be a fun activity for kids and adults alike. Here are some tips to ensure you get the most out of your free printable sloth coloring pages.
When it comes to printing, make sure that you have the right printer settings so that your images print correctly. Be sure to check for any resolution or size errors before printing. If needed, adjust the settings on your computer or printer to ensure that the page prints correctly. Additionally, consider using high-quality paper when printing sloth coloring pages as this will help them turn out better.
When it comes to coloring, choose colors that are appropriate for the age and skill level of whoever is going to be doing the coloring. For younger children, use basic crayons or colored pencils in bright colors. For older kids, look into using markers or paints as they will provide more vibrant results. It's also important to make sure that they have a good quality sharpener on hand if they're using pencils. For adults, try using oil pastels or watercolors for a unique effect!
Whatever materials you decide to use, have fun with it! Sloth coloring pages can be a great way to relax and unwind after a long day. Building your own world of color is an amazing experience that everyone should enjoy at least once!
Benefits Of Coloring Sloth Coloring Pages
Coloring sloth pages comes with a plethora of benefits for adults. It can help you relax, tap into your creative side and even reduce stress. Here are four reasons why coloring sloth pages is beneficial:
Stress relief: Coloring provides an outlet to release stress and anxiety, creating a sense of calmness. When coloring, you focus on the task at hand, which helps to clear your mind and ease tension in the body.
Creativity: Adult coloring allows you to explore different colors and shapes, often creating something unique that reflects your personal style. It's a great way to express yourself without any rules or restrictions.
Mindfulness: Coloring is a mindful activity that can help bring awareness to the present moment and create space for reflection. The act of choosing colors and focusing on the details of the image can help increase self-awareness and spark insight into one's own thoughts and feelings.
Connection: Coloring can be a fun activity to share with friends or family, connecting people in an enjoyable way while also providing relaxation benefits.
Adult coloring has become increasingly popular as more people discover its many benefits. Whether it's used as a tool for relaxation or creative expression, coloring sloth pages is sure to bring joy into your life!
Conclusion
Coloring sloth pages is a great way to relax, unwind and have fun. It's also an activity that can bring us closer to nature, as we explore the cute and curious world of these animals. With so many different types of sloth coloring pages available, there's something for everyone. Tips for printing and coloring sloth pages help ensure that you get the most out of your experience. And the benefits are endless – from providing a creative outlet to helping reduce stress.
So why not take some time out of your day and enjoy some quality time with yourself while adding a little bit of color to your life? You won't regret it! Whether you're looking for a calming activity or simply something fun to do, coloring sloth pages can help you create beautiful artworks that will last long after the page has been colored in. So go ahead – get creative and let yourself be inspired by these wonderful creatures!
Download Sloth Coloring Pages Pdf