New Orleans Saints is a professional soccer team. It is a member of the NFL where represents the NFC Southern Division.
Today, we proudly present the New Orleans Saints coloring pages. The following pictures can you get for free. Please use your creativity to make them colorful.
Free New Orleans Saints Coloring Pages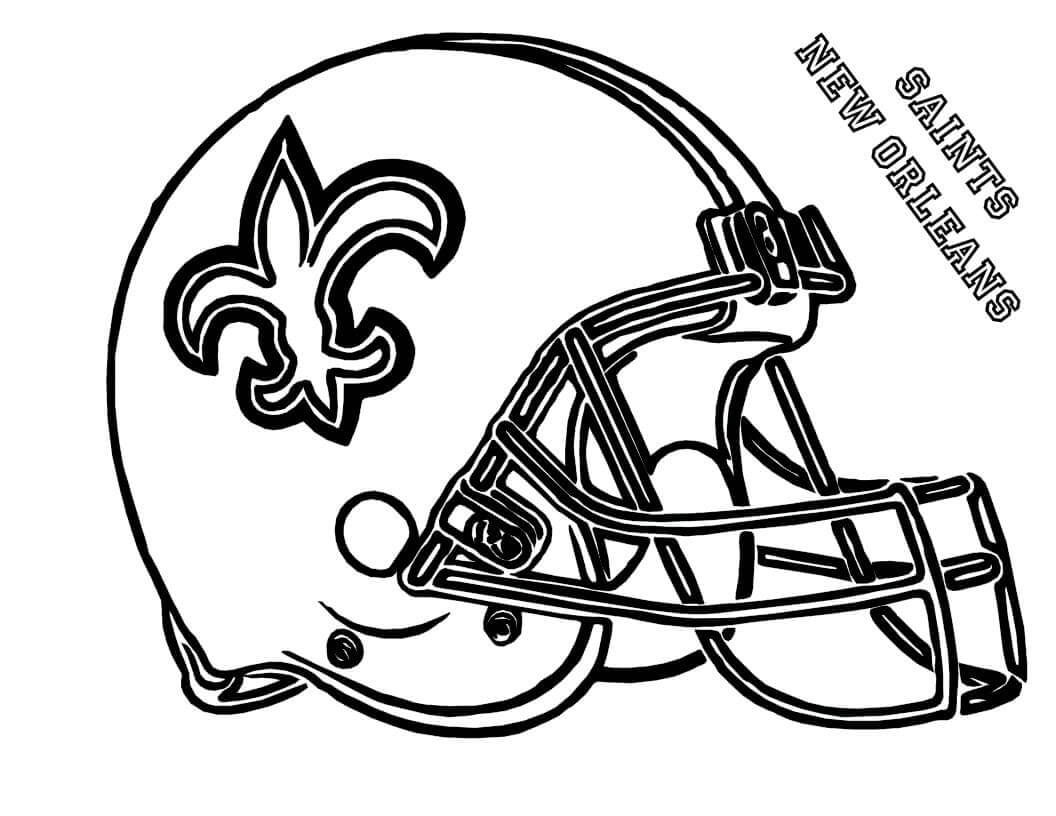 New Orlean Saints was officially created in 1967 but was established in 1966. The team is located in New Orleans, in the state of Louisiana.
The franchise was founded by New Orleans entrepreneur Dave Dixon who made an unofficial deal with Congressman Hale Boggs, Senator Russell Long, and National Football League Commissioner Pete Rozelle.
Its founders also include John W. Mecom Jr. and the New Orleans community. They managed the club in 1985.
Then it was purchased by businessman Tom Benson. This was done because of Senator Edwin W. Edwards' statement that the New Orleans Saints were on the verge of being sold because the team had to move to Jacksonville, Florida.
Because Benson had excellent business acumen, he realized that everything could be ruined. In addition, it was a time of deep economic decline due to an unsteady oil price rate.
Then he declared his intention to buy the franchise. The NFL approved his decision on May 31, 1985. Later, his successor Gayle Benson became the club manager and has owned it since 2018.
The team's name was based on a fan bidding process organized by the New Orleans authorities.
But even without that, it would be called Saints because NFL Commissioner Pete Rozelle had announced the news of its creation on November 1 – on All Hallows.
New Orleans' jazz heritage also played a significant role: compare that to the famous musical When the Saints Go Marching In.
Download New Orleans Saints Coloring Pages Pdf