Miami Heat is a basketball team that plays in the NBA professional league (Sport), based in Miami, Florida.
Get Miami Heat Coloring Pages here. The following images are ready to print. So, pick your favorite colors for the pictures. Happy coloring.
Free Miami Heat Coloring Pages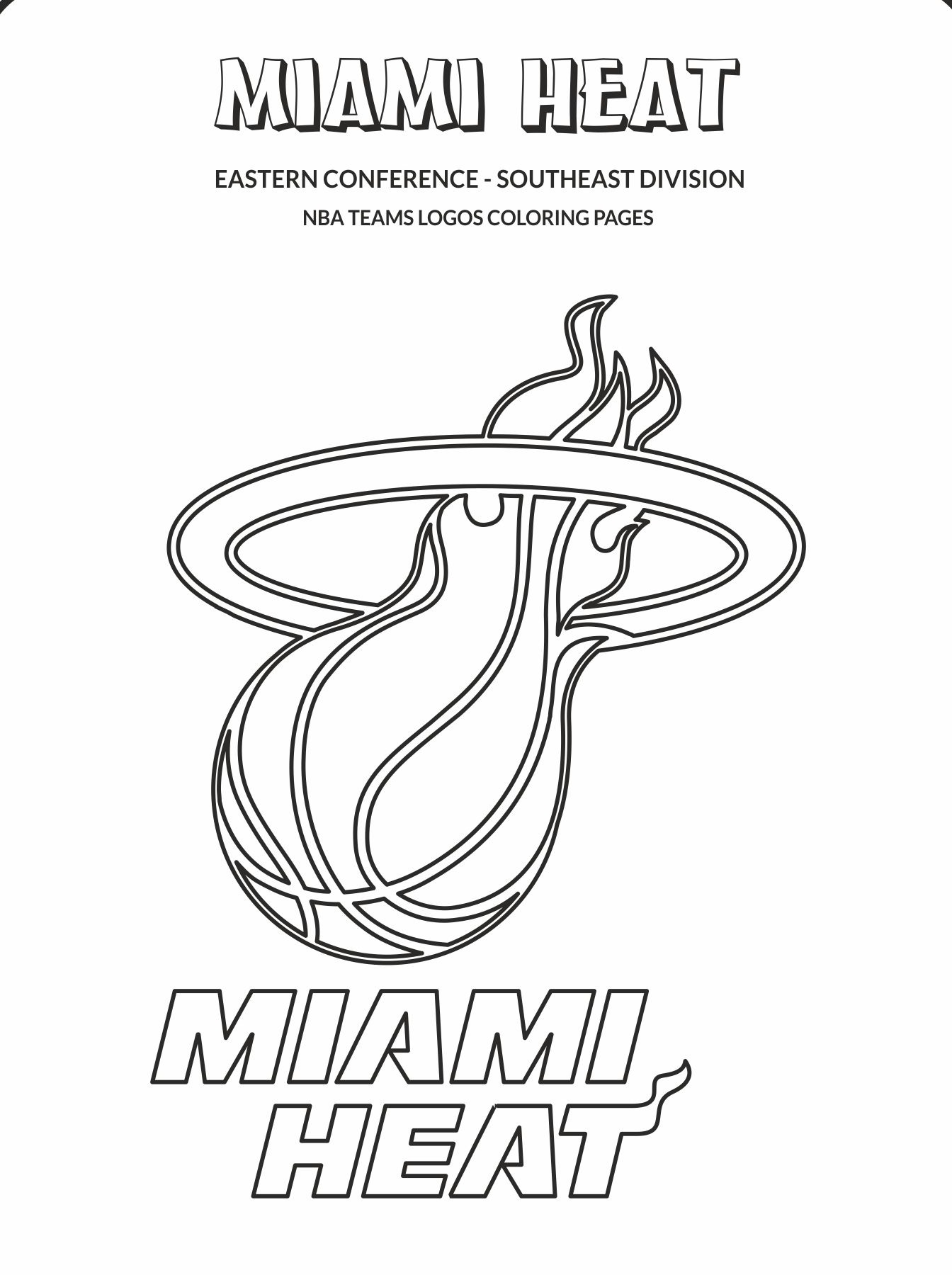 This team plays its home games at the American Airlines Arena and belongs to the Eastern Conference of the NBA. Miami Heat, which means Miami Heat in Spanish, was founded in 1988 due to the expansion of the NBA,
The Miami Heat team arose as part of the NBA's desire to increase the number of teams from 23 to 27, and since there was no team in Florida, it was decided to create one in Orlando, Tampa/St. Petersburg (Florida) together, or Miami.
The Miami bid was made by a group led by Hall of Famer Billy Cunningham and Lewis Schaffel, a former sports agent and lifelong friend.
In April 1987, the committee finally decided on one of the Florida franchises, Miami or Orlando, and eventually increased the number of teams by 4.
With Charlotte Hornets and Miami Heat debuting in the 1988-89 season, Minnesota Timberwolves and Orlando Magic would debut a year later, in the 1989-90 season.
Miami acquired the services of Ronny Rothstein for their first season, a challenging year as they had to live with a few losses for a very new team.
Among the players on the inaugural squad were Rony Seikaly and Kevin Edwards (first-round picks in the 1988 draft at #9 and #20, respectively), rookies Grant Long and Sylvester Gray, and veterans Rory Sparrow, Jon Sundvold, Pat Cummings, and Billy Thompson.
The team finished the season with 15 wins and 67 losses and had an average number of spectators per game of 14945.
The second season begins with the Miami Heat selecting Glen Rice in the first round of the 1989 Draft, thus increasing their scoring power.
Sherman Douglas is selected in the second round. The team changed from the Western Conference to the Eastern Conference, where they stayed for 15 years.
But their lousy streak continued, and they could not win two consecutive games, and this second season ends for them with a record of 18 games won and 64 lost.
As a positive aspect of this season, we can point out that Rony Seikaly broke through in the 1989-90 season with 16.6 points and 10.4 rebounds.
It earned him the NBA's Most Improved Player, while rookies Sherman Douglas (14.3 points and 7.6 assists) and Glen Rice (13.6 points and 4.6 rebounds) left good impressions.
Download Miami Heat Coloring Pages Pdf