Gharial is a type of crocodile with a unique body. You can get a free collection of gharial coloring pages here. You can use these gharial coloring pictures to introduce gharial to your child.
Gharial (Gavialis gangeticus) is a large reptile that can be found in the murky waters of North India and surrounding countries. These animals are most commonly found in the calm areas of the river in fast-moving parts of the northern Indian subcontinent.
The gharial elongated muzzle is ideal for catching fish in the water and has more than 50 sharp teeth. Fish is the main food of gharial other than insects and sometimes other small animals. Gharial females make their nest and lay their eggs in the dry season when the shrinking creates a lot of sand on the banks of the river.
The female Gharial lays between 30 to 50 eggs buried entirely in the sand. Gharial babies emerge from underground nests after several months and are protected in the water by their mothers for several days, until they can defend themselves.
Gharial Coloring Pages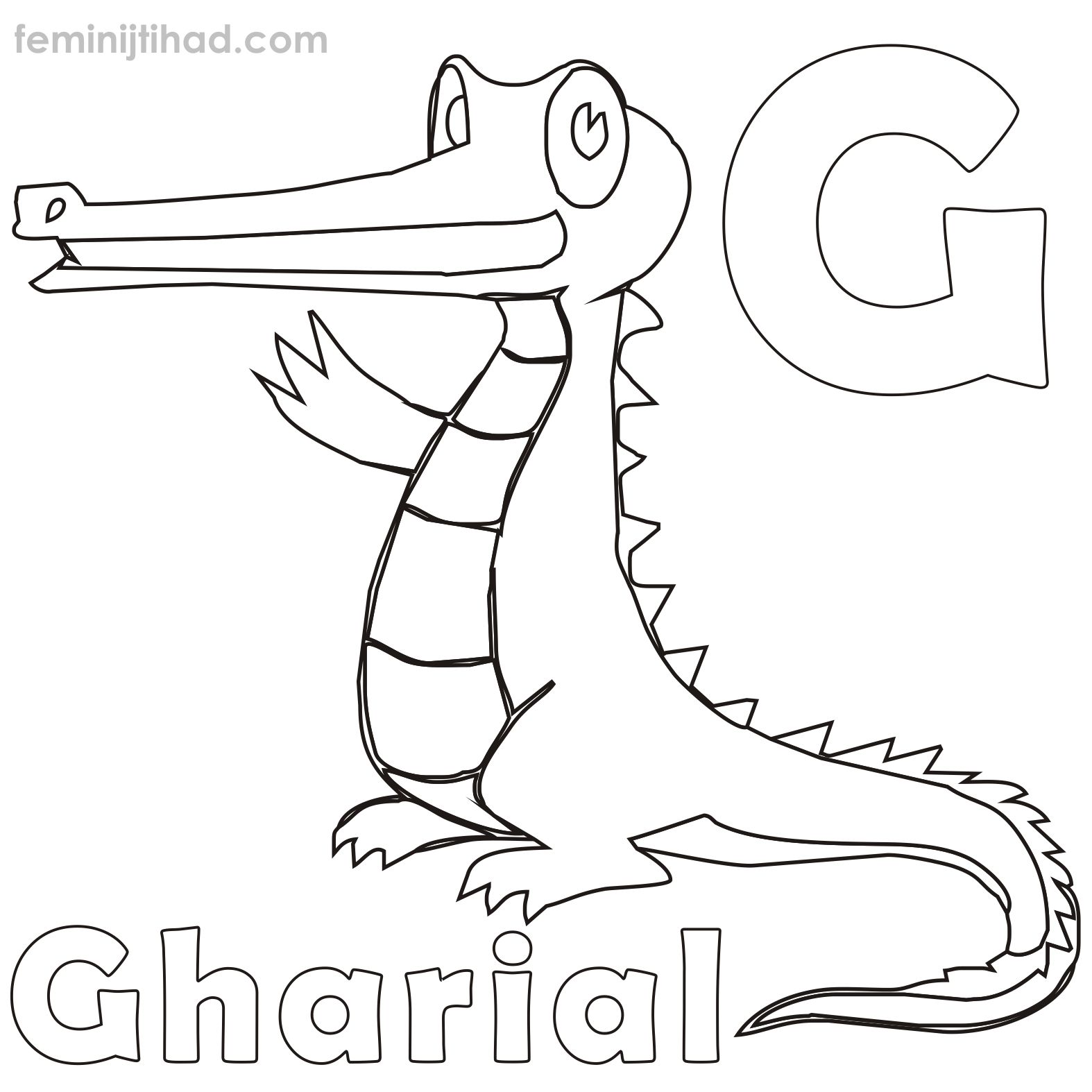 Download Gharial Coloring Pages PDF