Sport is healthy. This statement applies not only to adults but also to children. When there is no shortage of electronic entertainment, many kids lack the elementary joy of movement.
Yet this is of incredible importance for healthy development, both physically and mentally.
However, this presupposes that the exercise offer does not proceed in an uncoordinated manner but is specifically designed for the young target group. This is precisely why the so-called toddler sport was created.
Toddler sports are modifications of sports that are also popular with adults, whose implementation has been redesigned according to the needs of children.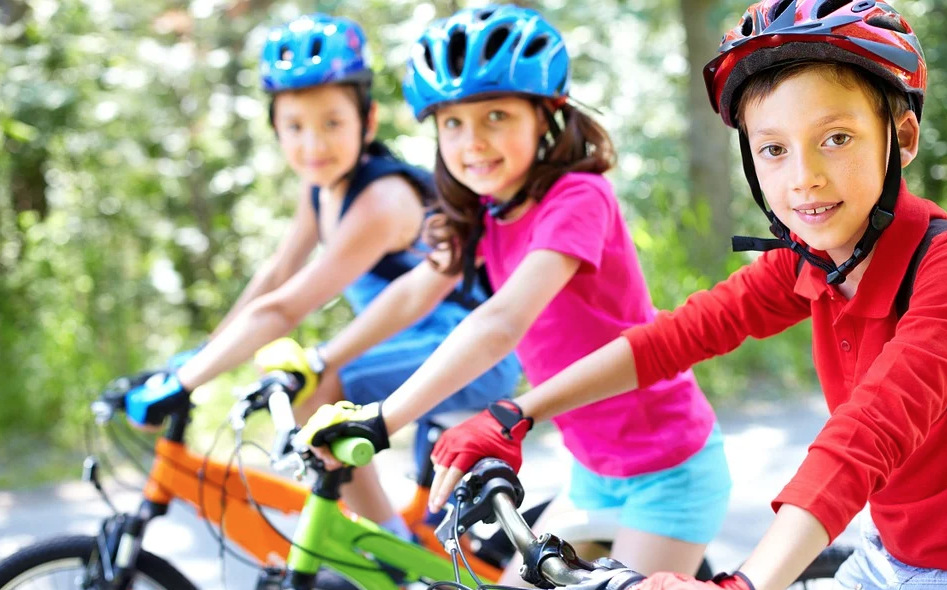 Since this is not equally possible for all sports, toddler sports are preferably found as:
children's gymnastics,
soccer minis,
children's riding,
mini-girls, dance groups or mini-ballet as well as
toddler swimming
Accordingly, all children who show a preference for the respective sport can be regarded as the target group. Since such sports groups usually occur in the absence of parents, the minimum age can be considered to be around three years old. However, the individual providers are free in their age definition.
In individual cases, the groups also take place in parents' company, for example, in the popular mother-child gymnastics. Then participation is primarily possible starting from 1 year.
In the end, the respective sports offerings are relatively open, as they conceptually provide for a change to an age-compliant group when a defined level of athletic and human development is reached.
Objective of the toddler sport
Generally speaking, a general objective of today's education should be to make children enjoy sports activities. After all, today's kids tend not to lack electronic entertainment.
Instead, TV, cell phones, Nintendo, and the like become their imaginary best friend during puberty at the latest. The sooner children learn that sports are not only fun but also create friendships, the better.
It is entirely irrelevant which sport is chosen as part of the toddler sports program because the objectives are primarily general:
Introducing children to the respective sport
To convey the fun and joy of movement.
Promotion of physical, mental, and social skills.
Strengthening self-confidence.
Development of team spirit.
Increase in mental and physical well-being.
Prevention of posture problems and overweight.
General physical sensitization.
Strengthening of the entire musculoskeletal system.
From this point of view, toddler sports pursue several goals at once.
The central aim is to introduce children to sporting activities in general, with the focus naturally being on the sporting activities presented in each case. In terms of attracting young people, there should be nothing wrong with this.
On the other hand, however, it cannot be denied that sports explicitly designed for the target group of children positively influence their health and development in physical, mental, and social areas.
Time, duration and frequency of course participation
Repetition interval
As a club-specific offering, toddler sports are usually implemented on an ongoing basis. Repetition is therefore not an issue.
Booking
A prior registration, as known from other parent-teacher courses, is not necessary for Kleinkindsport. Instead, a training day can be attended.
Start
Most toddler sports offerings are geared toward children three years of age and older, as they are developmentally able to follow the course activities. Entry is usually possible at any time.
End
Within toddler sports, the rule is that participation is possible as long as the child enjoys it. Older children are usually presented with more advanced offerings, which can be changed depending on age or developmental level.
Duration
Toddler sports are offered regularly, so participation lasts for years until the child moves to a higher group based on age and development.
Time aspect
In the context of toddler sports, weekly training intervals of 1 to 2 hours each usually take place. More frequent training is not a recommended practice.
Toddler sports usually take place within the framework of clubs. Moreover, most of them are open and ongoing groups, so prior registration is not required.
Instead, parents can show up with their children for the next group session. Usually, children are even allowed to participate several times as a trial before a fixed registration, which is also subject to a fee, becomes necessary.
Since toddler sports are usually attended without parents, the minimum age is often defined as the child's third birthday since children of this age can follow the course for a limited time and are also able to follow instructions in a goal-oriented manner.
In most cases, the endpoint of toddler sports is the waning interest of the child. Beyond this point, a sports club can be attended for years, with toddler sports eventually leading to an age-appropriate follow-up program.
The time factor can be understood as one training day per week, with training time varying from one to two hours.
More frequent or more prolonged training sessions have not yet established themselves with this young target group.
Structure and content according to sports
Early childhood sports can be realized in different sports and are usually embedded in a club environment. This makes it challenging to define essential characteristics of the course.
However, since the young target group is the center of attention, a conceptually good course is characterized by the fact that it follows a particular scheme:
(a) Beginning
Child-related sports courses should have a standard beginning, which sets the starting point. In this way, the participating children learn to focus on the matter.
In early childhood sports, this start is usually marked by a warm-up game accompanied by background music.
b) Sports exercise
Even if a specific sports program for children from the age of 3 is neither sensible nor feasible, the core athletic elements of the respective sport certainly have a place in toddler sports, although naturally in their child-oriented form.
c) Conclusion
Like the standard beginning, toddler sports must have a closing point that gives the children the explicit knowledge that "the exercise session is over."
This is where a typical closing game has become established.
Regardless of the sport, this general Structure can be seen in toddler sports. In addition, there are, of course, unique features in Structure and content that result from the respective sport:
Advantages of early childhood sports
Sports activities are fun for children.
There is a choice according to the child's interests.
Movement, motor skills, and coordination are promoted.
Contacts with peers are established.
Children are presented with new challenges.
There is a relatively large range of sports available for children.
Membership fees in the sports clubs are usually not very high or can be co-financed as part of the education package.
Free trial participation is often possible before joining the club.
Disadvantages of early childhood sports
Sports decision-making among children is often complex, as they choose sports based on friendships.
Membership fees of clubs are often charged for a whole year – no refund if not liked or lost interest.
Particular sports outside the club, such as sports studios, ballet schools, or riding schools, are often costly.
Some offers are taught by volunteers and not by professionals.
Costs of children's sports participation.
The cost of participation in toddler sports depends primarily on which sports the little ones choose to participate in.
Soccer, swimming, dancing, mini-gymnastics, and children's gymnastics, for example, are preferably placed in clubs, so membership there is mandatory.
The membership fee charged is stipulated in the respective club statutes. Mainly it concerns annual contributions, which vary between 10 euro and 50 euro.
However, the child is then free to take advantage of all the sports activities offered by the club in question. Special rates with some savings options usually apply to families.
Ballet and horseback riding, on the other hand, are sports that are mostly not institutionalized and thus do not require club membership.
Instead, monthly or hourly fees are charged. Ballet costs around 20 euros per hour, while riding lessons cost around 10 euros per unit. Of course, acquisition costs for necessary sports equipment must be added to all prices.
One way of covering the costs of clubs and equipment is through the so-called education package.
This is granted to families in receipt of unemployment benefit 2, social welfare, social assistance, housing benefit, child supplement, or benefits under the Asylum Seekers Act for participation in cultural and social life.
Membership fees for club sports are included in this education package. All other families must bear the related costs themselves.
Providers of early childhood sports
You can find an early childhood sports program depends, of course, on the type of sport you choose. In general, however, you will find what you are looking for at;
Clubs (gymnastics and Kneipp clubs, soccer clubs, carnival clubs, swimming clubs, riding clubs),
dance schools.
Swimming pools.
Sport studios and.
Riding halls.
Alternative course offers
Within the framework of sports for children, there are interest-specific selection options that open up specific alternatives. If, on the other hand, a child is less interested in sports than in creativity, choices include:
the music school with early musical education and,
the painting school for creative design.