Easter is a time of celebration and joy, especially for children. It's a special time to create memories and moments that will last a lifetime. And what better way to celebrate the season than by filling your toddler's Easter eggs with fun and creative treats?
Whether you're looking for something special to put in your toddler's Easter eggs or just want to make this Easter extra memorable, here are some tips on what to put in them.
Table of Contents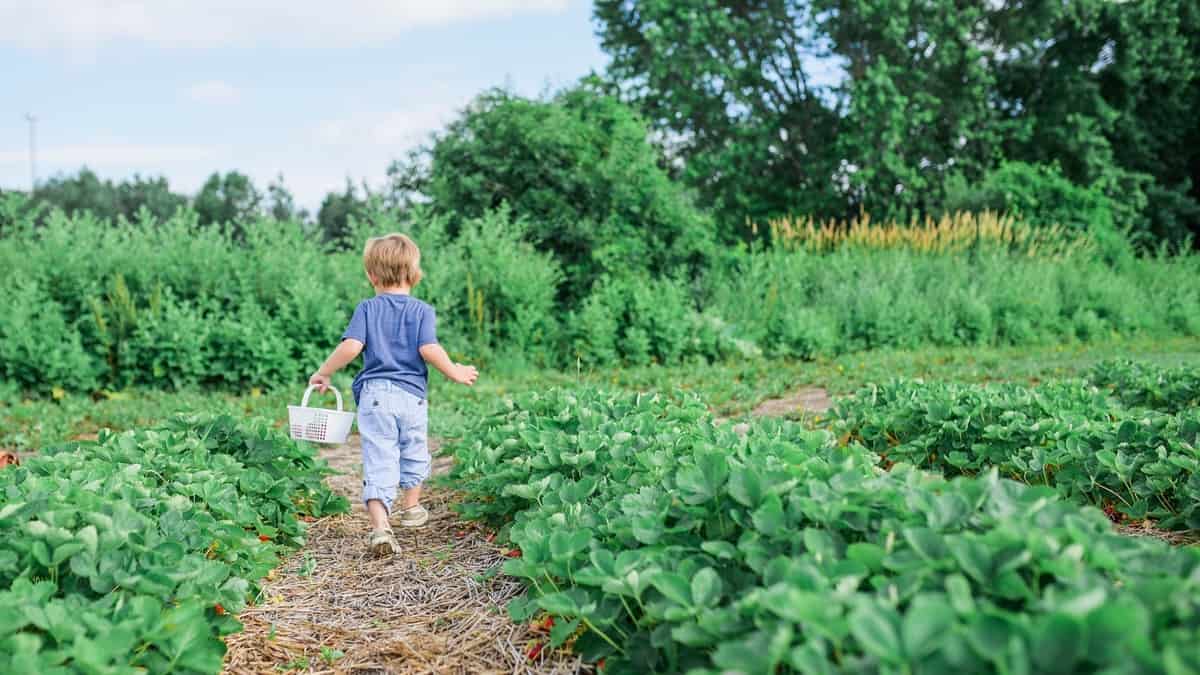 We all know that toddlers love surprises and when it comes to Easter eggs, it's no different. From tasty treats to small toys, there is no shortage of things to fill those colorful eggs with. But finding the perfect items for your little one can be tricky, so we've gathered some ideas that are sure to bring a smile to their face this Easter.
Finally, if you're looking for something special but don't have much time or energy to put into it, there are plenty of pre-made options available. You can find ready-made egg kits with fun toys or themed treats like mini chocolate bunnies or jelly beans – all ready to go! So however you choose to surprise your little one this Easter season, we've got you covered.
Ideal Easter Egg Fillers For Toddlers
Easter is around the corner and it's time to start thinking about creative ways to fill your toddler's Easter eggs. Every parent wants to find age-appropriate, toddler-friendly items that will make the Easter egg hunt an exciting experience for their little one.
Finding egg-fillers for a toddler can be challenging, as many traditional Easter treats are not suitable for young children. But don't worry! There are plenty of great options available that will make the Easter egg hunt fun and memorable. From stickers and markers to bubbles and crayons, there's something special out there for every toddler. The key is to think outside the box and choose items that are appropriate for your child's age range and interests.
Your little one will love finding small surprises in their Easter eggs – it's a simple way to create memories that will last a lifetime! So don't forget – when you're filling those little eggs this year, keep it age appropriate and make sure it's something your toddler will enjoy.
Non-Candy Options
As we discussed, traditional candy and chocolate may not be the best option when it comes to filling your toddler's Easter eggs. But that doesn't mean you have to miss out on all the fun – there are plenty of other non-candy items that make great egg-fillers for toddlers!
For starters, educational toys such as counting blocks and shape sorters can be a great way to keep your little one learning while they're enjoying their Easter egg hunt. Homemade gifts like paper dolls or finger puppets are also excellent options, as they will provide hours of fun for your child. And if you want to add a healthy twist, try packing up some nutritious snacks like dried fruit or cheese crackers.
Arts and crafts supplies like markers, crayons and stickers are always a hit with young children. Or why not include some classic toddler games such as Memory or Tic-Tac-Toe? Whatever you choose, make sure it's age appropriate and something your toddler will love!
So don't forget these great non-candy Easter egg fillers – they're sure to make this Easter holiday one to remember.
Educational Items
If your toddler loves learning, then educational items are an excellent choice for filling Easter eggs. From educational toys to games and books, there are so many options available that will keep your little one engaged and learning.
Educational toys like shape sorters, counting blocks and puzzles can help teach young children important skills such as problem solving and motor development. Additionally, there are plenty of interactive learning activities like story cards or flashcards which can help further enhance the learning experience.
Teaching tools like educational books or activity sheets are also great choices for toddlers who love to learn. These provide fun and interesting ways for them to explore their world while also helping to develop their vocabulary and knowledge base. And don't forget about educational games – these can be a great way for your toddler to have fun while honing their skills in areas like spelling, math, memory and more.
With so many educational items available to choose from, it's easy to create a truly unique Easter egg-filling experience that is both fun and educational for your toddler. So don't hesitate – go ahead and give your child the chance to learn something new this Easter!
Toys And Games
Toys and games are always a hit with toddlers, and Easter is no exception. From classic egg hunt games to puzzles, stuffed animals, and outdoor activities – there are so many fun ways to fill your toddler's Easter eggs.
Toddler toys like blocks, cars, dolls, or action figures can provide hours of entertainment for little ones. Not only will they have fun playing with these toys but they'll also be learning important skills such as hand-eye coordination and problem solving.
When it comes to egg hunt games, there are plenty of options available that will keep your toddler entertained while helping them learn. Some great choices include hide-and-seek variations like 'find the Easter bunny' or 'hunt for the eggs', as well as outdoor activities like tag or relay races. Puzzles can also provide an engaging challenge while teaching basic counting and problem-solving skills.
Stuffed animals make great gifts too – teddy bears or bunnies in bright colors can be a delightful surprise when they're tucked away inside Easter eggs. Plus, they can become part of your child's favorite toy collection once the holiday is over!
No matter what you choose to put in your toddler's Easter eggs this year, one thing is for sure: it will certainly be a memorable experience for them! With so many creative and fun options out there, you're sure to find something that your little one will love.
Arts And Crafts Supplies
Arts and crafts supplies make great additions to your toddler's Easter eggs. Not only will they have fun creating something with their own hands, but they'll also be developing important fine motor skills as they do so. From paint brushes and markers to construction paper and glitter glue – there are plenty of options available to help your little one express their creativity.
Here are some of the best arts and crafts materials for toddlers' Easter eggs:
• Paint brushes
• Markers
• Construction paper
• Glitter glue
• Pipe cleaners
No matter which materials you choose, you can rest assured that your toddler will love using them to create something unique! They can work on a painting or drawing, or even make decorations for around the house – it's up to them! Plus, you can get involved too by helping them come up with ideas or giving them guidance when it comes to using the supplies. It's a great way to spend time together while having fun.
The possibilities are truly endless when it comes to arts and crafts projects with toddlers. Whether you're looking for something educational or just a creative outlet – these supplies have it all. So why not surprise your little one this Easter by filling their eggs with art supplies? It will definitely be an experience both of you won't soon forget!
Homemade Gifts
Homemade gifts are a great way to show your toddler how much you love them this Easter. Not only will they appreciate the thought and effort that goes into making something special, but also the fact that it comes from you! You don't have to be an artist or craftsperson to create something meaningful; all you need is a little bit of imagination and some basic materials.
There are endless possibilities when it comes to homemade gifts for toddlers' Easter eggs. From clay figurines to papercrafts, there is sure to be something your little one will love. You can even get creative with what you put in the egg itself – try adding small toys, stickers, or custom-made cards for a truly unique touch. The key is to make sure whatever you choose reflects your toddler's personality and interests so they feel special on this special day.
Easter is a time for joy and celebration, so why not make it extra memorable by putting some homemade gifts in your toddler's eggs? It'll be a fun surprise they won't soon forget!
Healthy Snacks
Easter is a great opportunity to make sure your toddler's diet is full of healthy snacks. While sugary treats may be tempting, filling their Easter eggs with organic snacks, fruit, and vegetables will ensure they are getting the nutrition they need while also enjoying the celebration. Here are three simple ideas for nutritious toddler snacks that you can put in their Easter eggs this year:
1. Organic yogurt or kefir – these dairy products contain beneficial bacteria that helps promote healthy digestion and immunity.
2. Fresh fruit slices – apples, pears, oranges, and bananas are all great options for a yummy treat on Easter morning!
3. Vegetable sticks – carrots, cucumbers, celery, and peppers are all packed with vitamins and minerals that boost energy levels and keep your toddler feeling good throughout the day.
In addition to being healthy, these snacks are easy to prepare and store in an egg carton or baggie so they don't spoil before the holiday arrives. So go ahead – fill those Easter eggs with some delicious yet nutritious treats this year!
Considerations When Shopping
When it comes to choosing the best snacks for your toddler's Easter eggs, there are a few considerations you should take into account. Shopping for healthy snacks that are age-appropriate, health-conscious, budget-friendly, eco-friendly, and aesthetically-pleasing can be a challenging task. Here is a list of items to keep in mind while shopping:
• Read nutrition labels – make sure the snacks are low in sugar and contain no artificial colors or flavors.
• Check for age appropriateness – pick snacks that are suitable for your toddler's age range.
• Consider health benefits – look for snacks that provide essential vitamins and minerals as well as fiber.
• Stay within budget – look for deals on organic and natural options to save money.
• Choose eco-friendly packaging – opt for snacks that come in recyclable or compostable packaging when possible.
• Make it visually appealing – use colorful wrappers or containers to make the snack more enticing to toddlers.
With careful consideration and research, you can find the perfect snack mix to fill your toddler's Easter eggs with this year! Not only will they enjoy eating their nutritious treats but you'll get peace of mind knowing that the snacks were chosen with care and thoughtfulness.
Conclusion
It's important to remember that when shopping for Easter egg fillers for toddlers, safety should always be a priority. Be sure to check the age range of any items before purchasing, and avoid choking hazards.
When it comes to giving your toddler an Easter surprise, there are plenty of options that don't involve candy. Consider educational items, toys and games, arts and craft supplies, homemade gifts or even healthy snacks. You can also mix things up and give a combination of different types of gifts.
The sky's the limit when it comes to creating memorable Easter memories for your toddler. With a little bit of thoughtfulness and imagination, you can fill their eggs with something special that they'll love!