Here, you will find the best free coloring pages. There is a printable tokidoki coloring page you can get. Coloring is entertaining; they are a way to learn didactically.
Tokidoki means "sometimes in Japanese", seen from the academic and linguistic point of view of the word.
Tokidoki Coloring Pages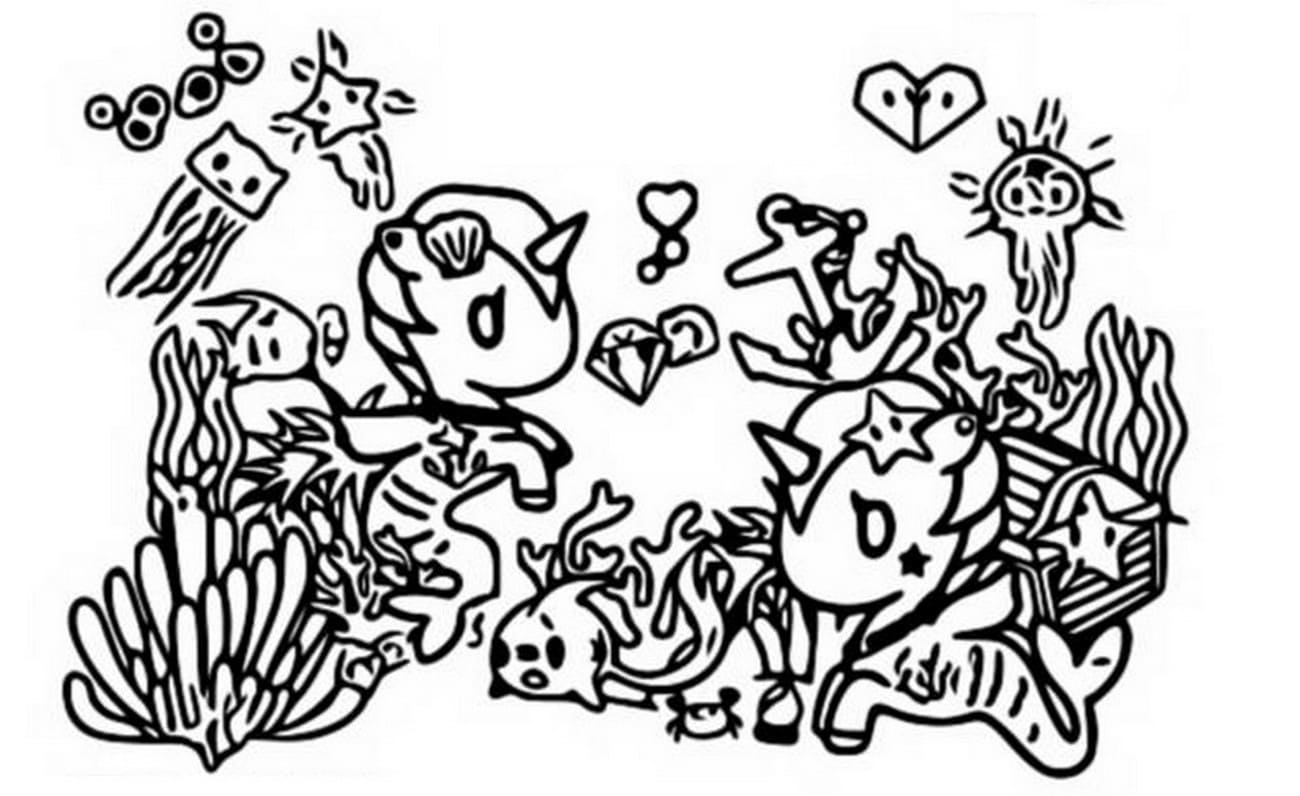 If we move Tokidoki to a more profound experience, we will find passages of our life in which a fortuitous event changed the plan of that moment, that day, year, or even whole life.
If we reflect, life is the sum of thousands of moments that happen "sometimes" of course, a responsible human being has plans, ideas, and directions.
Still, it is undeniable that there are unforeseen opportunities and risks, which can affect our lives to a greater or lesser extent.
It is precisely the decisions that must be made "sometimes" that have the potential to affect our lives the most in the long run: Sometimes, you decide to go to places that change your vision of your city.
Sometimes you meet people with whom you will write life stories, and sometimes someone hurts you, sometimes you dare to dare to do what you have not done, sometimes you have to break the concept you have of yourself and get to know yourself again, sometimes life happens.
Tokidoki seeks to celebrate all those moments, the achievements, the fears, the transitions, the friendship, the love, the doubts, the opportunities, and the sadness. All the good and bad that have happened to us have built us and forged us into what we are today.
Tokidoki seeks to celebrate the magic life and be through the acceptance of the magic in each person.
Through fantastic worlds, full of color and beautifully designed, Tokidoki invites us to value the sincere and diverse friendship as the Unicorns and recognize that there are bad moments in life and that the world is not always a happy place.
However, face it and accept it with the best possible attitude as the Cactus Friends, who has an open mind and is always willing to give the best of themselves.
Defend the weak and look for a coexistence based on coincidences as they do in the band Moofia, and of course, be true to yourself, recognize that if you do not fit in a place.
It is not the right place. Look for new worlds, find love and transcend together until death do you part, as Adios and Ciao Ciao do.
At a marketing level, Tokidoki is a brand inspired by the world's cultures, mainly the Japanese and Italian, including art toys, clothing, stuffed animals, jewelry, mugs, bags, notebooks, beauty items, etc.
However, at an experiential level, it encompasses much more, that is, the true magic of Tokidoki, to bring together everything that "sometimes" happens, fill it with color, meaning and celebrate it, celebrate life, celebrate ourselves.
Download Tokidoki Coloring Pages Pdf