Tim Duncan is one of the best players the NBA has ever produced after leading the "revolution" of the San Antonio Spurs along with David Robinson and winning four rings.
He was born in 1976 in Christiansted, St. Croix, U.S. Virgin Islands. Now, you can see him here. Here are the printable Tim Duncan coloring pages. Get the images and color them.
Free Tim Duncan Coloring Pages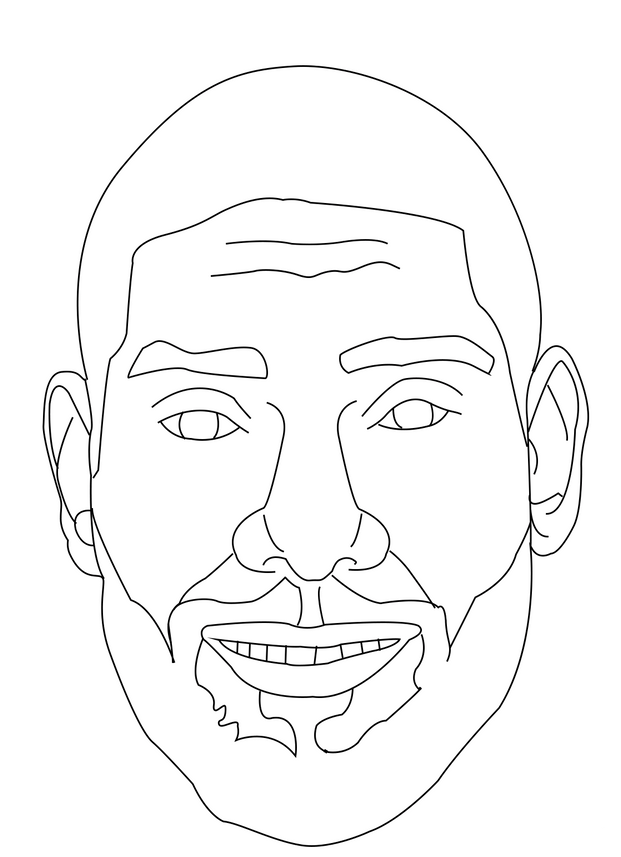 Coming from Wake Forest University, he was selected in the first position of the 1997 draft by the San Antonio Spurs.
In that year, he already began to show his remarkable potential. Being elected Rookie of the Year, he also became part of the season's best team. And he was selected for the All-Stars.
He was crowned champion on three occasions, 1999, 2003, and 2005, against New York Knicks, New Jersey Nets, and Detroit Pistons, respectively, being chosen in the three finals as MVP.
He was elected in 2000 All-Stars MVP along with Shaquille O'Neal, and also in 2002 and 2003, he was awarded the MVP of the season.
He was also selected to the best five of the season (1998-2005) and chosen for the All-Stars in the eight seasons in the NBA.
He was selected to be the second-best team on six occasions for the first defensive five of the season and in the remaining 2.
He holds the record for most rebounds in a game by a San Antonio Spurs player, with 25 against the Miami Heat in February 2003, and his record for points is 53 against the Mavericks in December 2001.
Duncan is averaging a career-high 22.2 points per game and 12.1 rebounds per game.
Download Tim Duncan Coloring Pages Pdf