On this page, you can find the most beautiful parrot coloring pictures for children! Get these parrot coloring pictures with no charge, print it, and let us color it.
They are very well known birds all over the world and have well-defined characteristics. The predominant color of the plumage is green.
Parrot Coloring Pages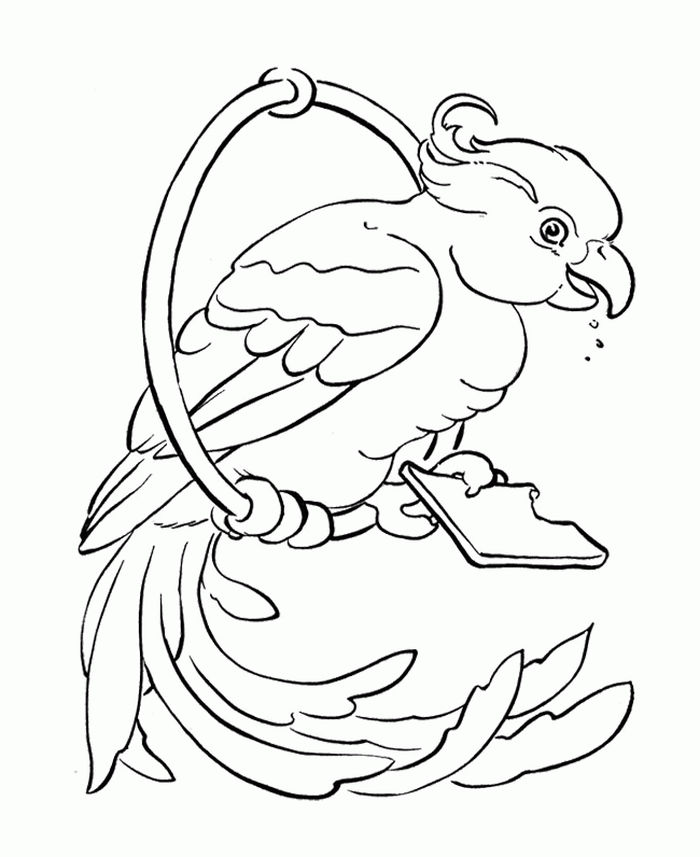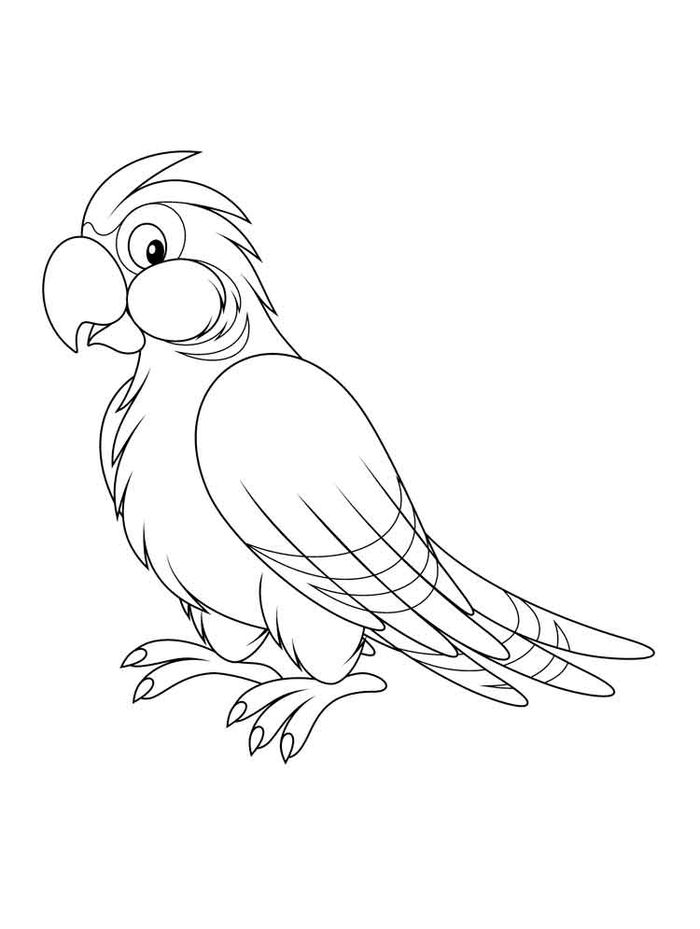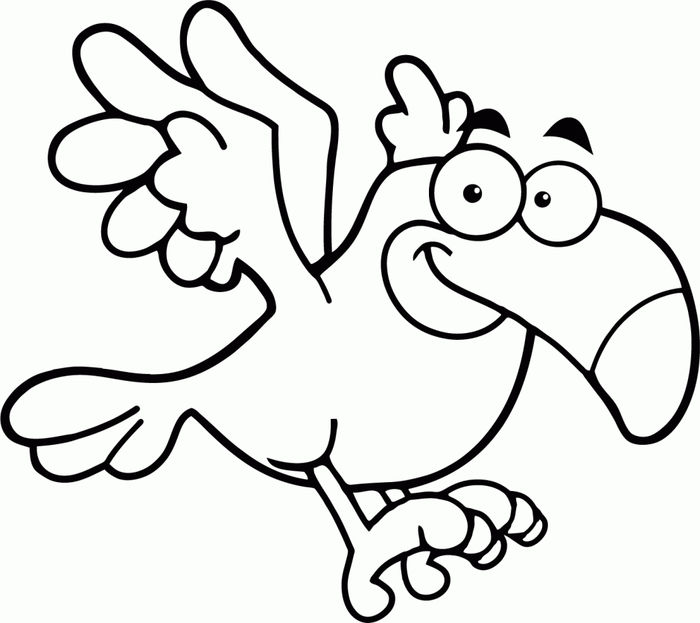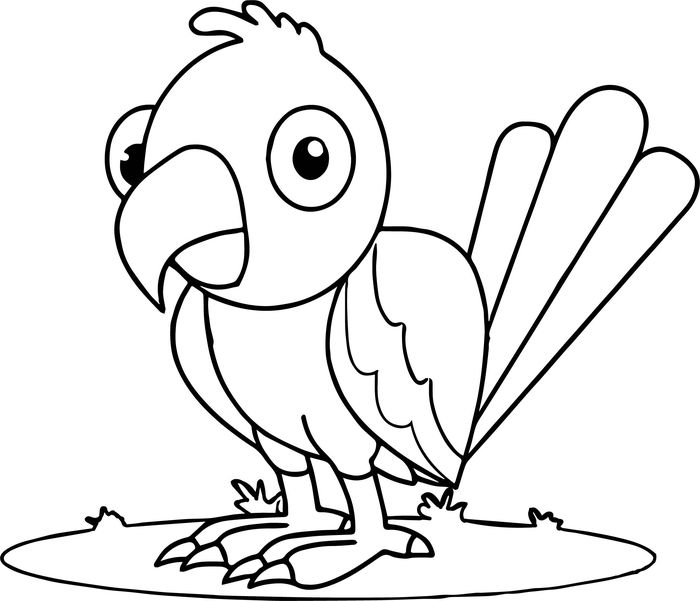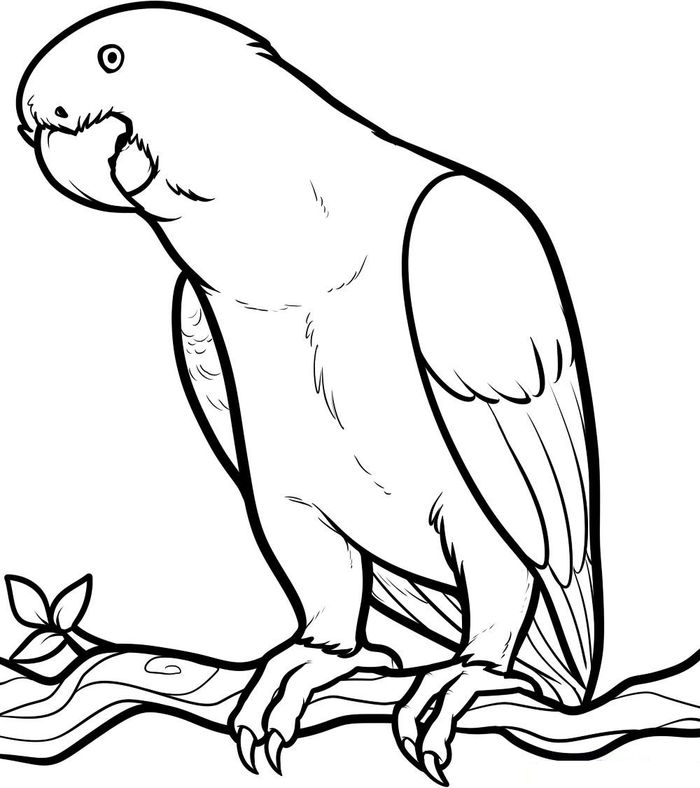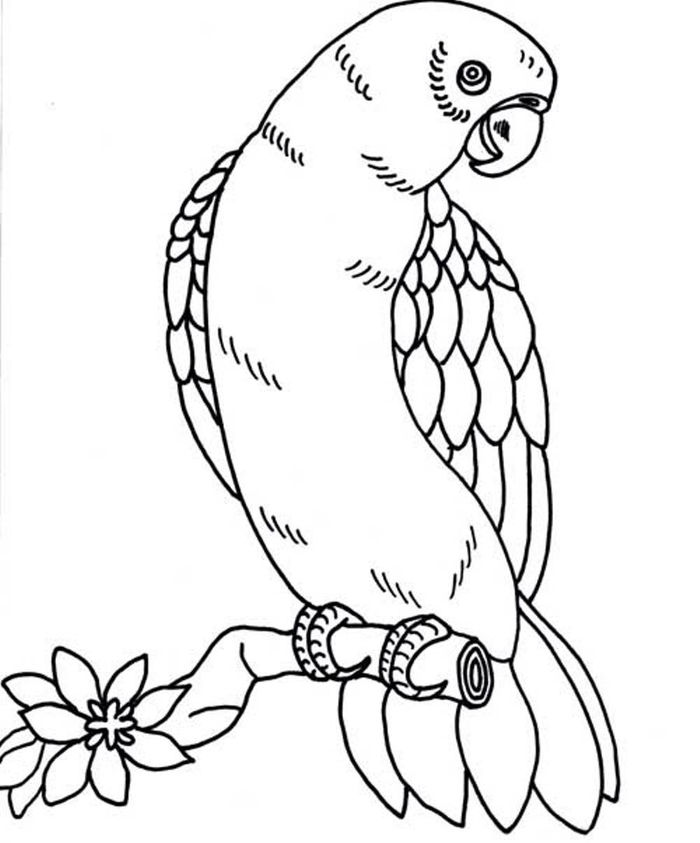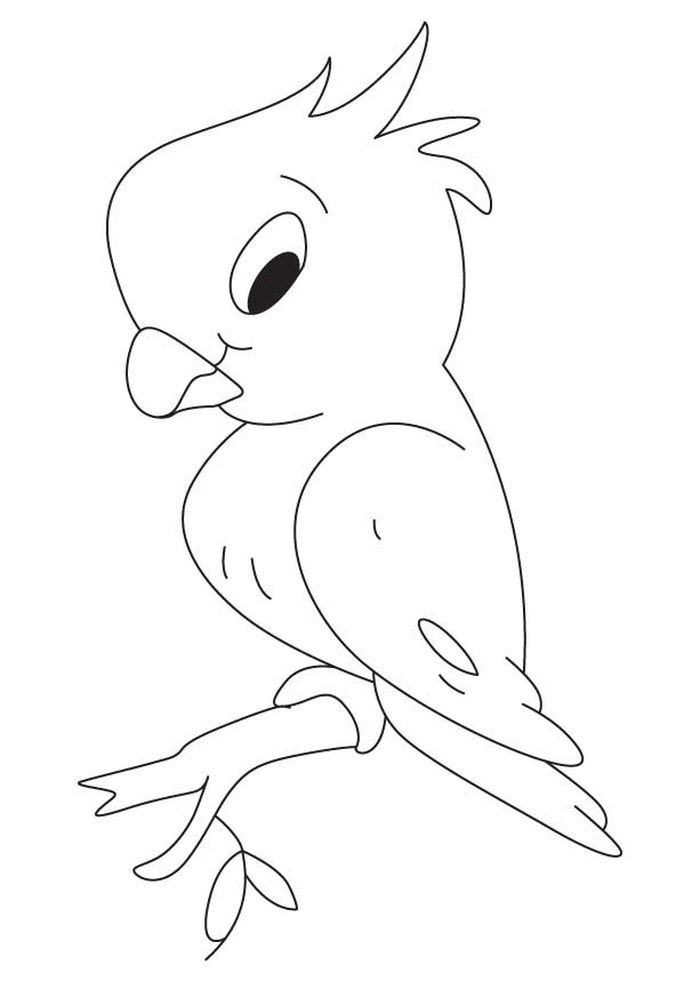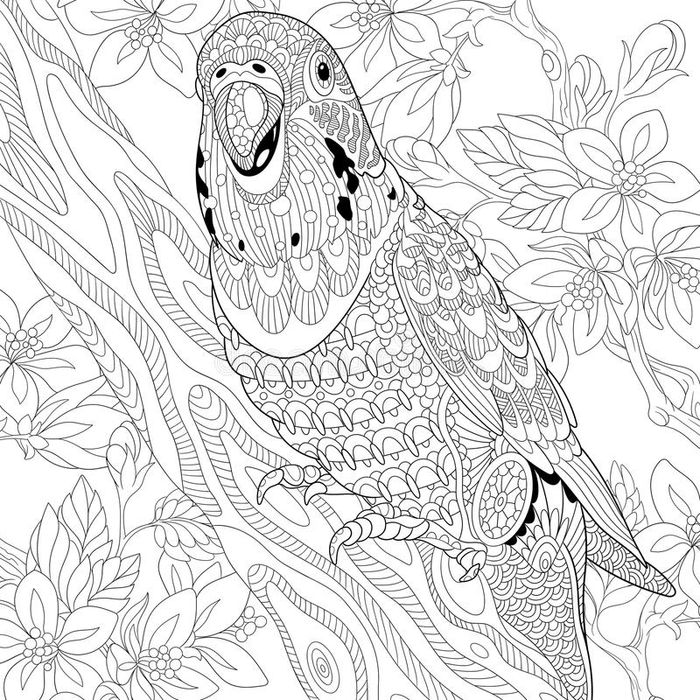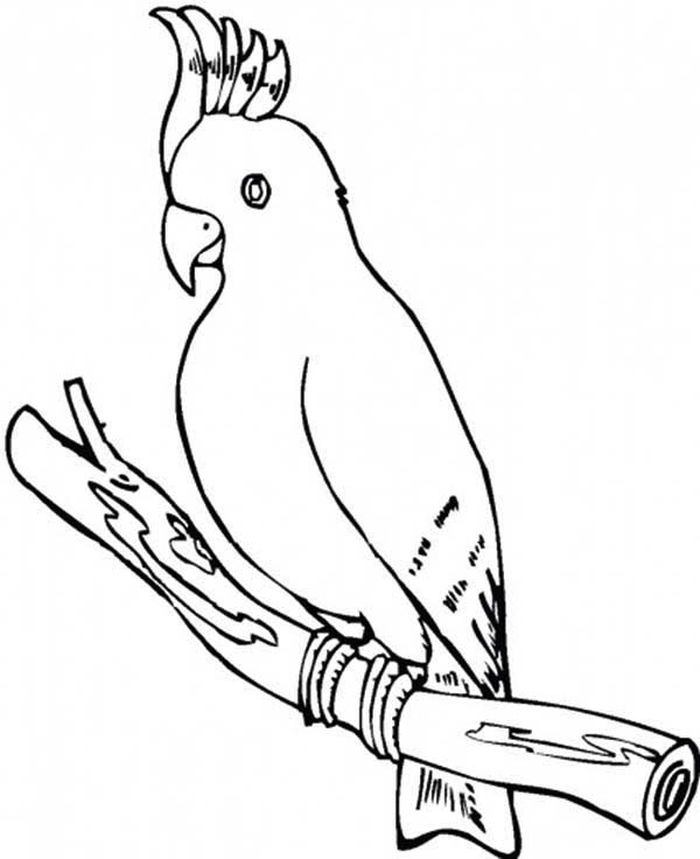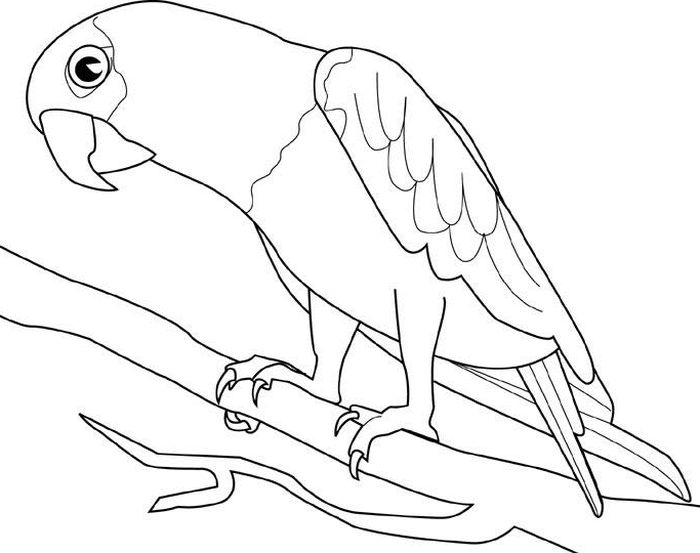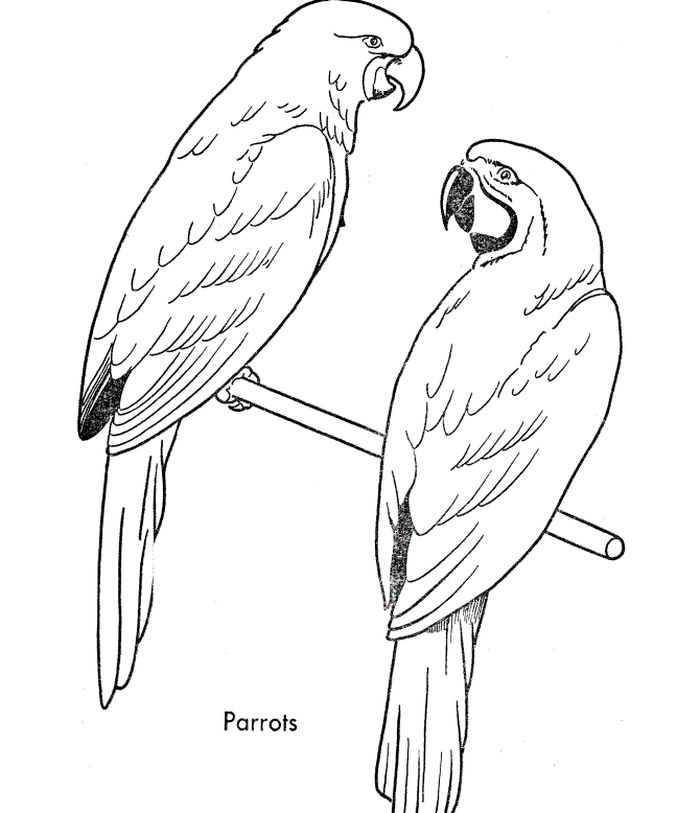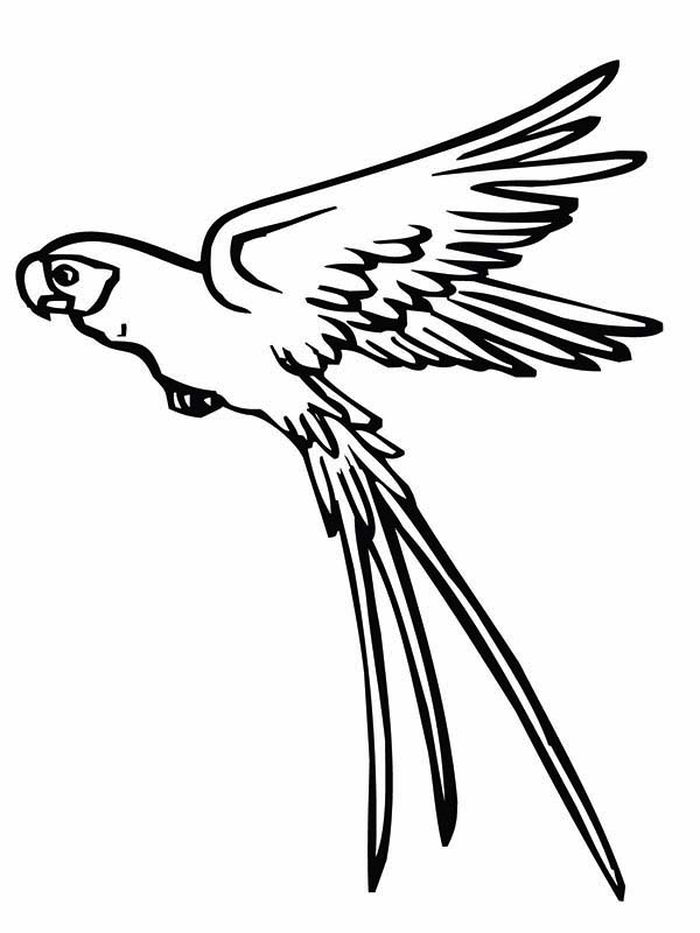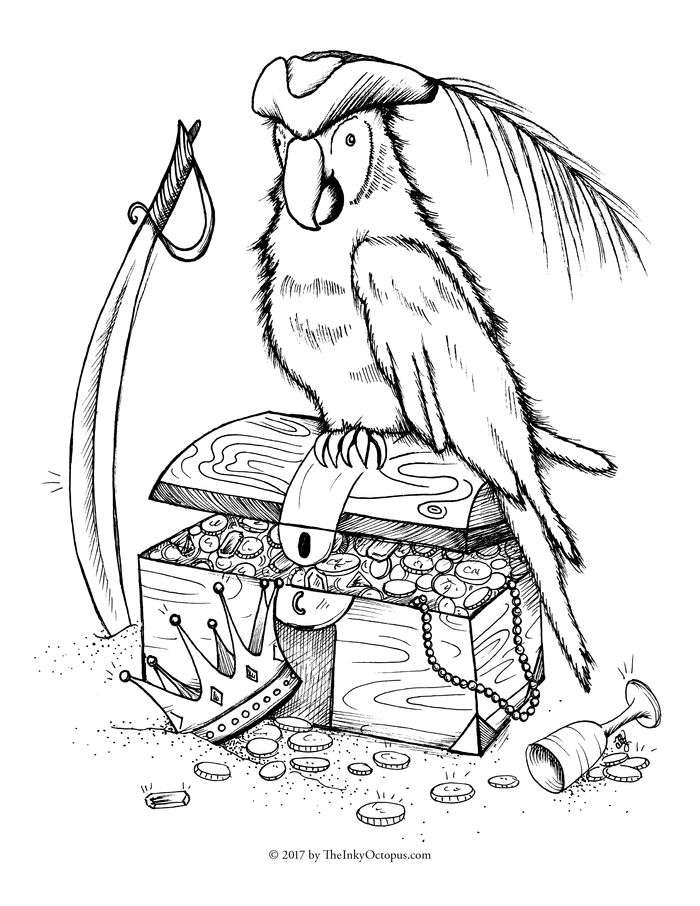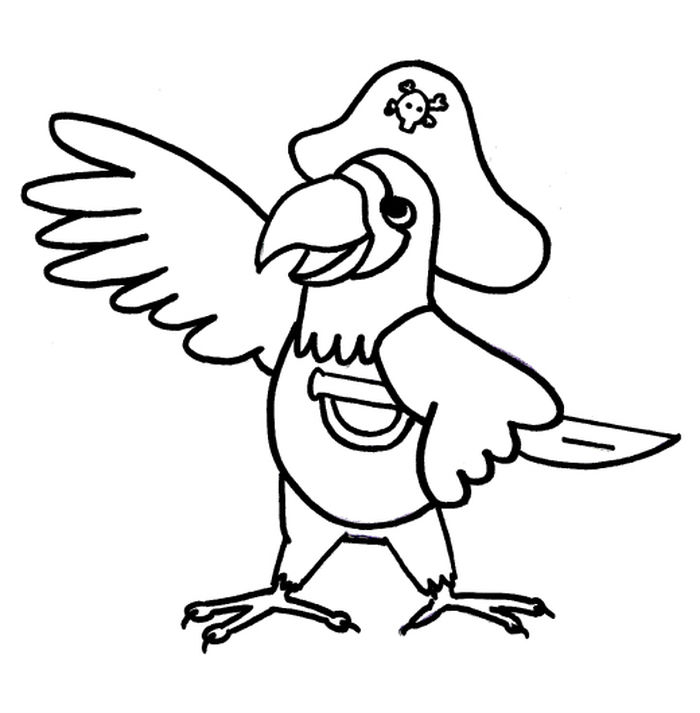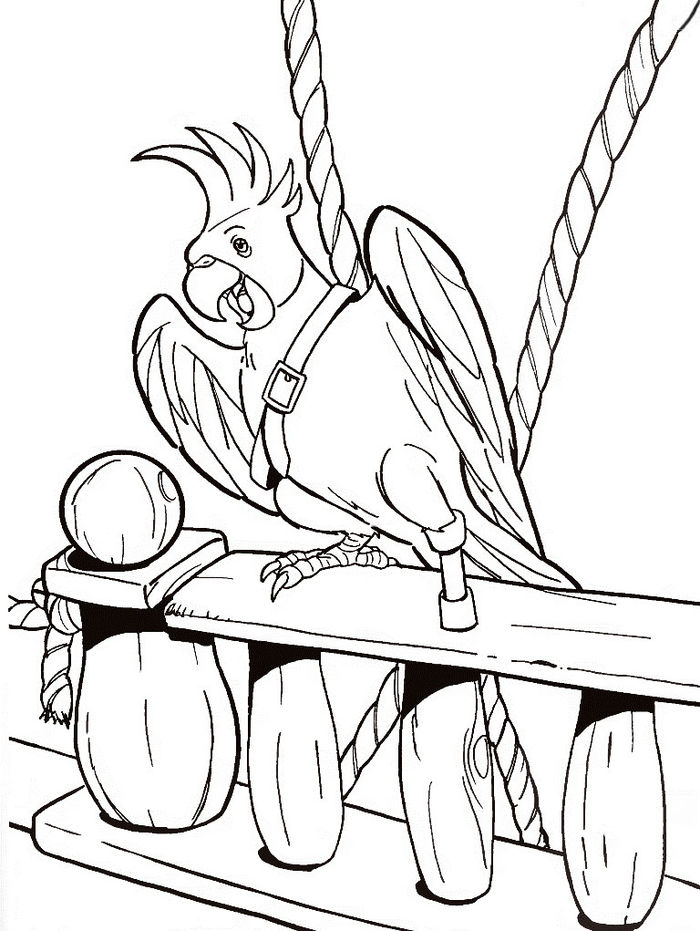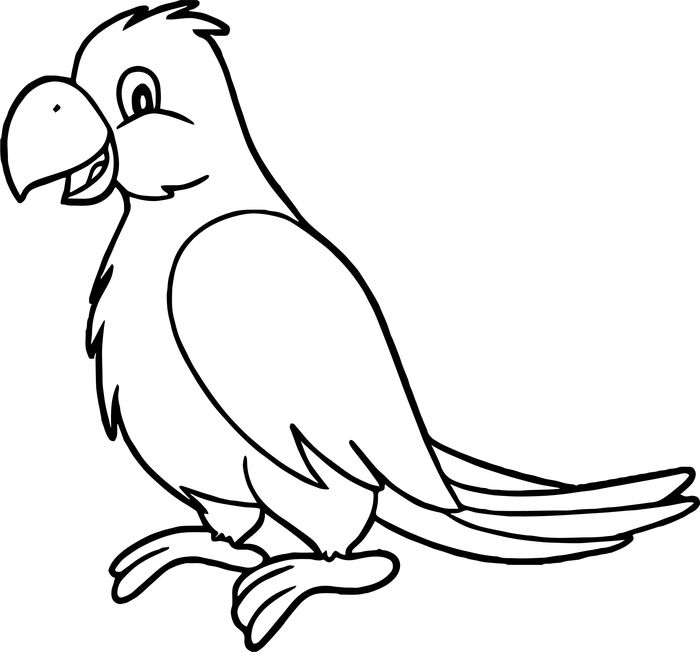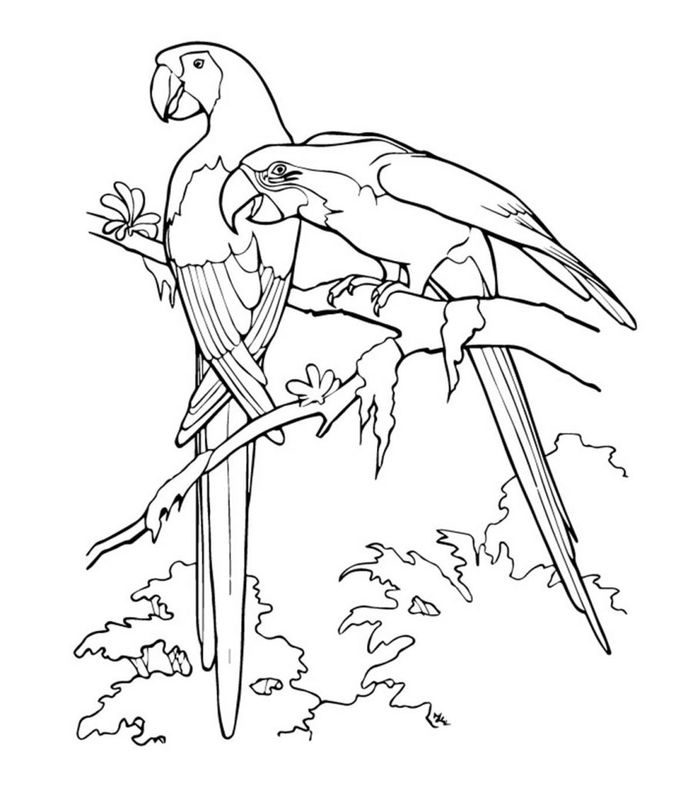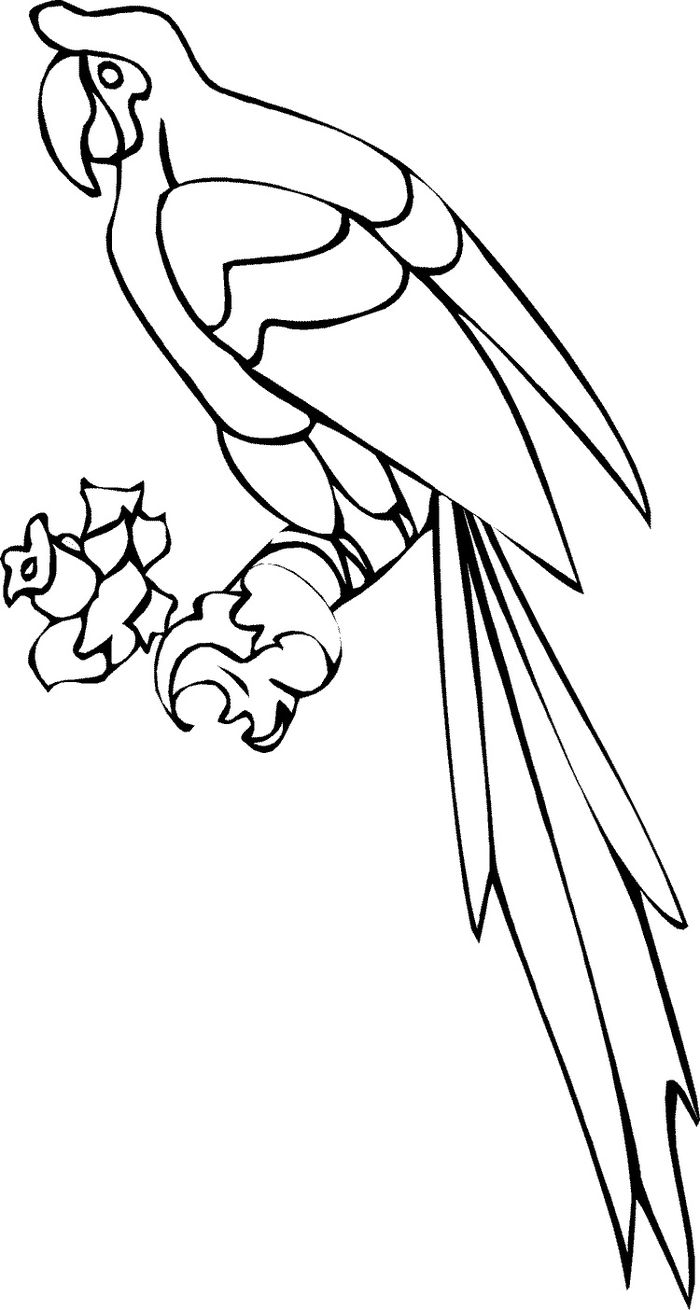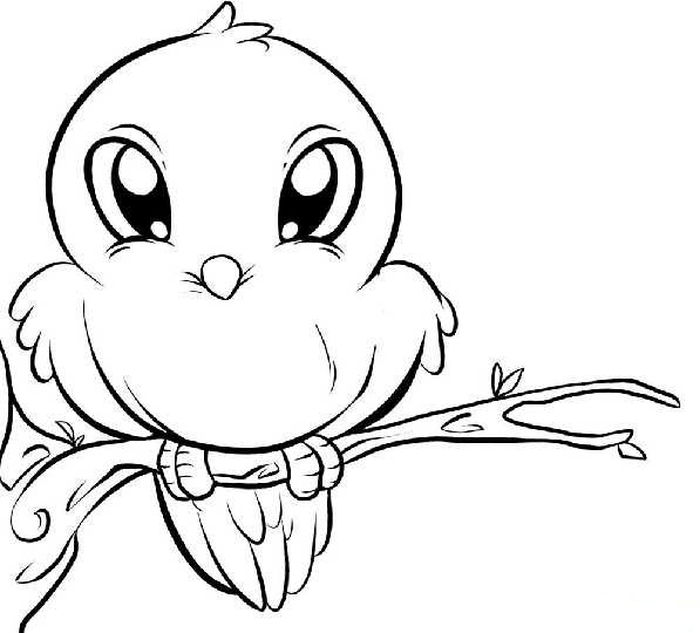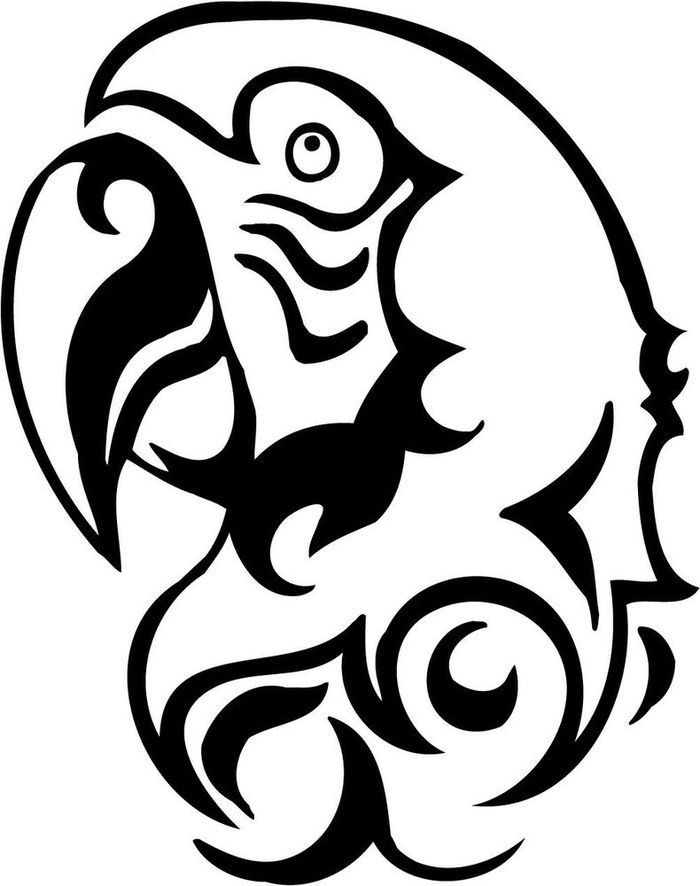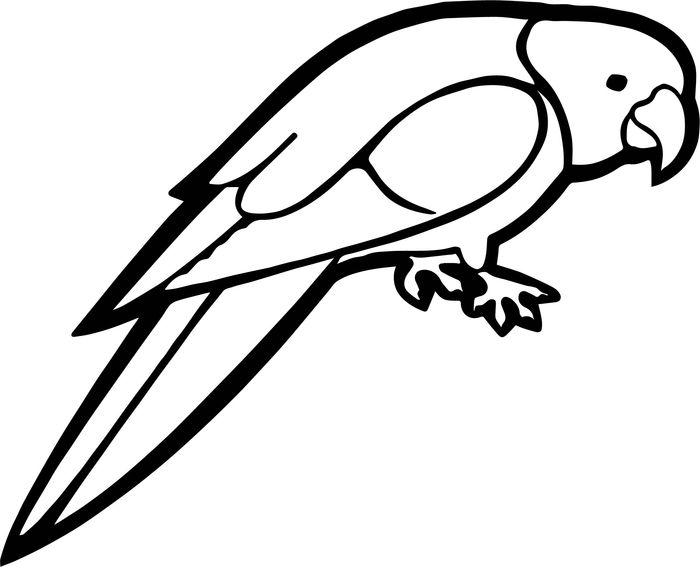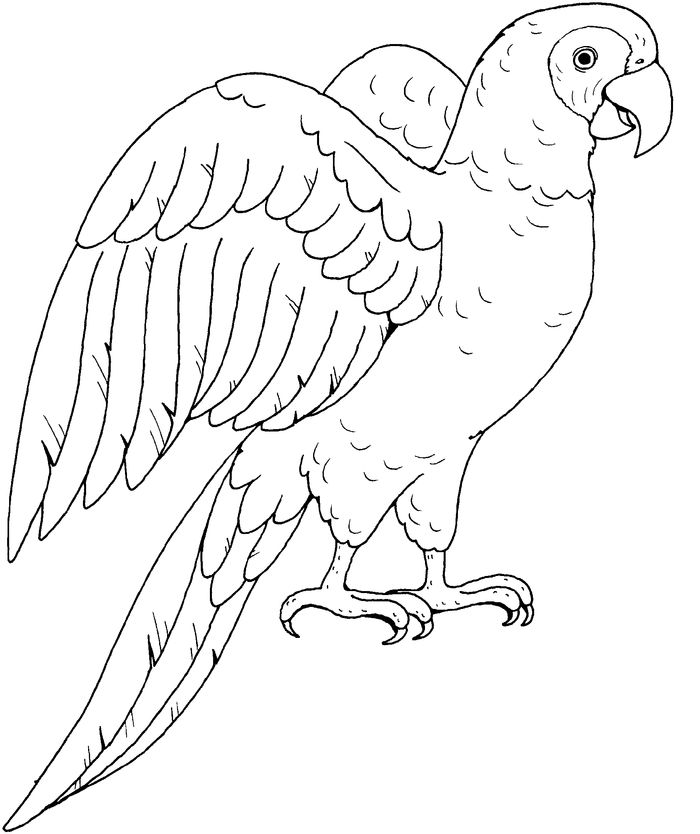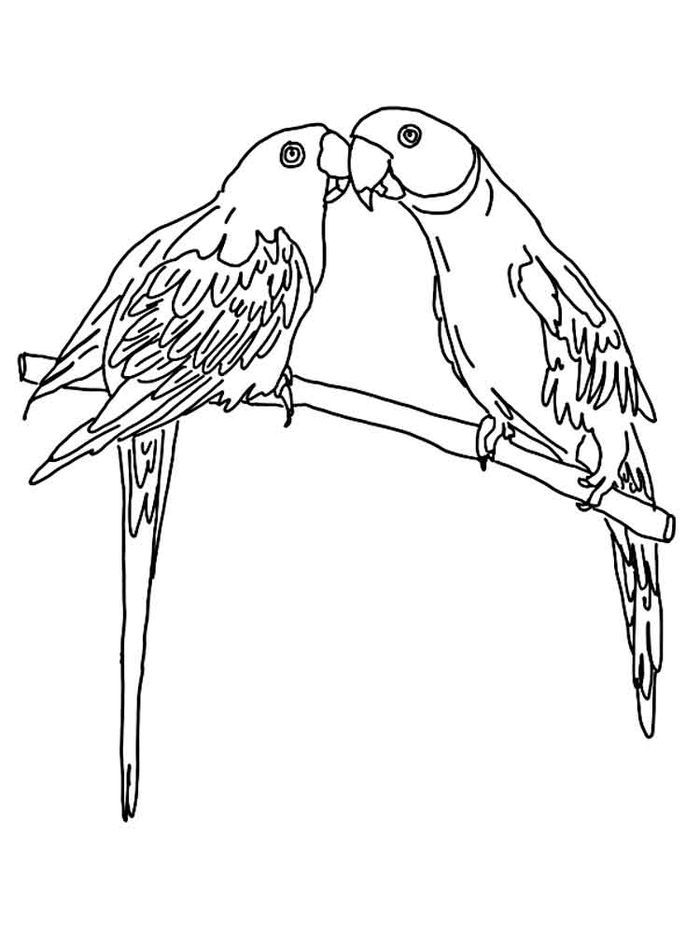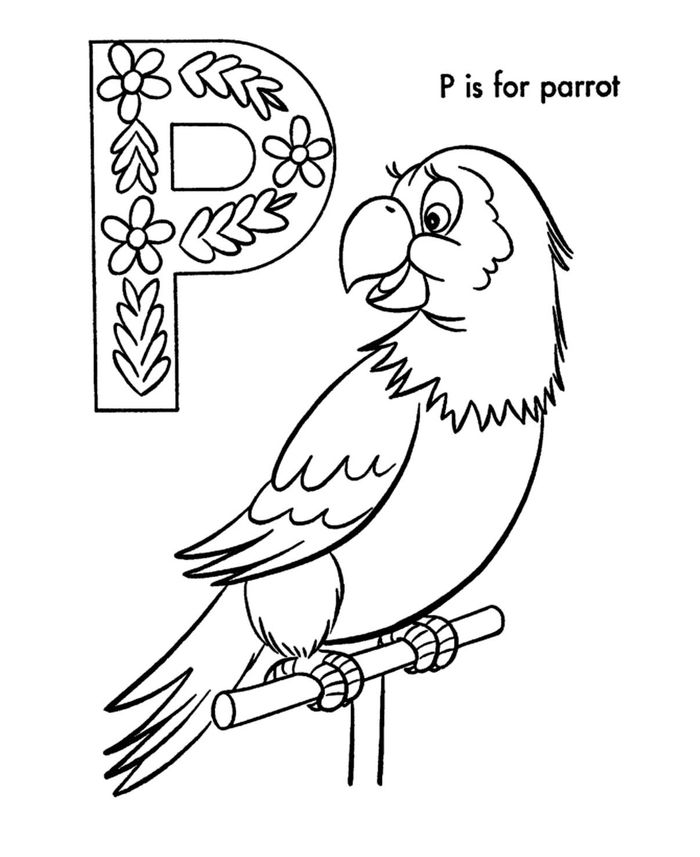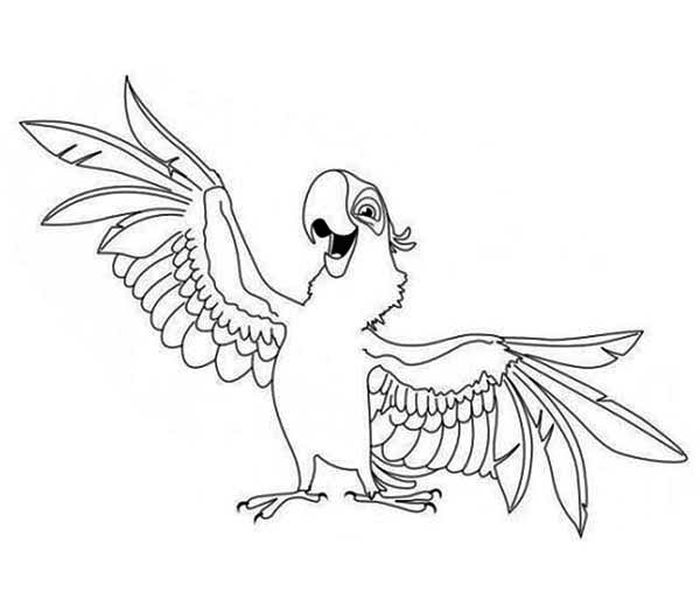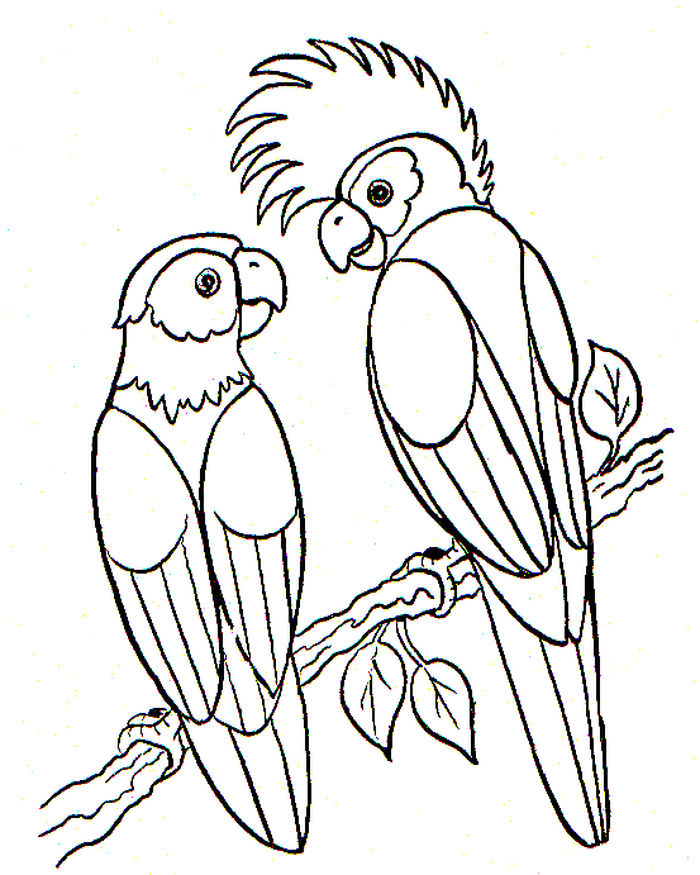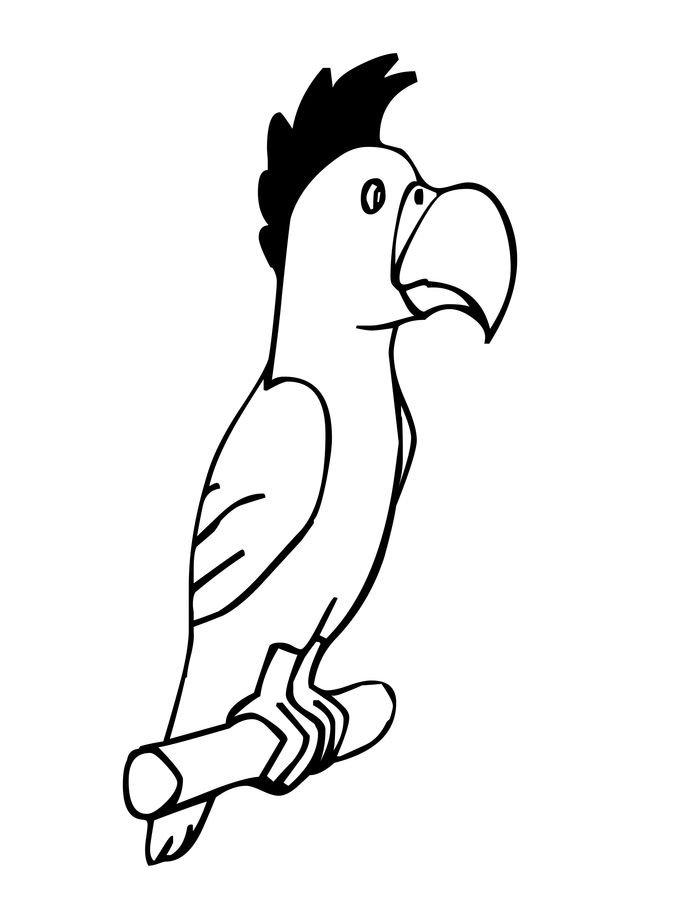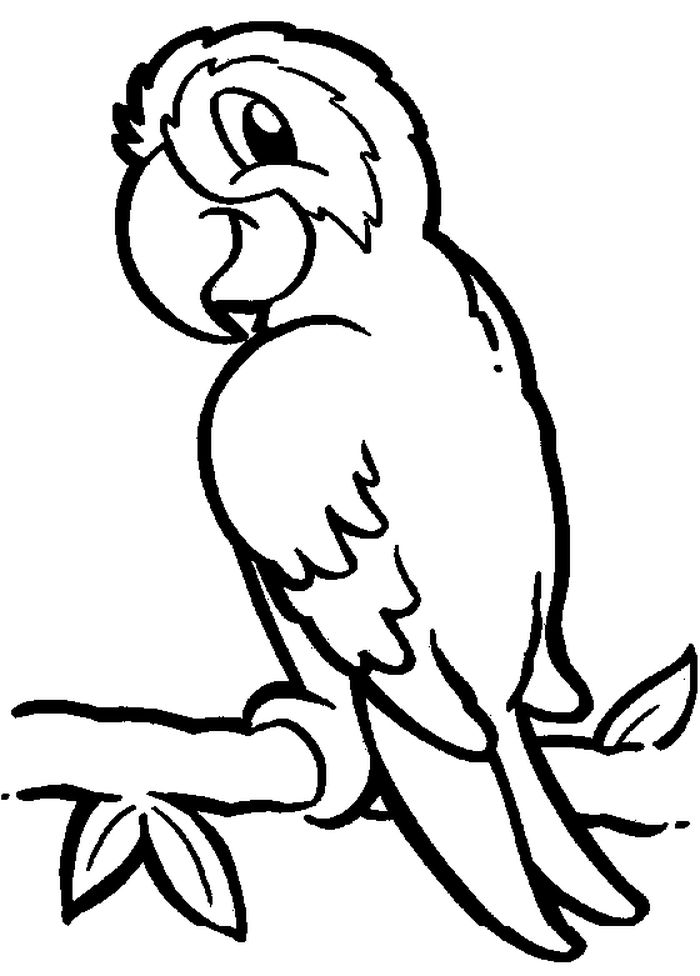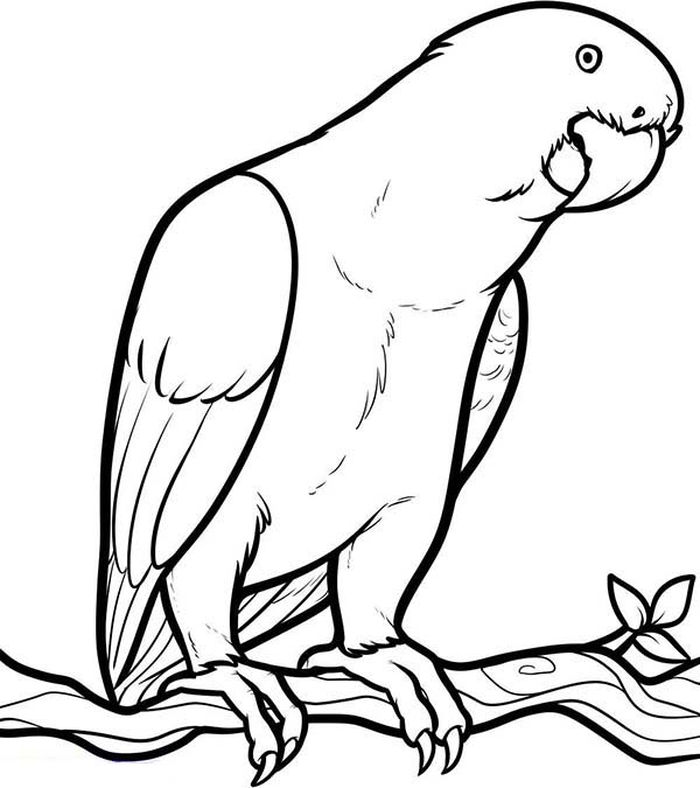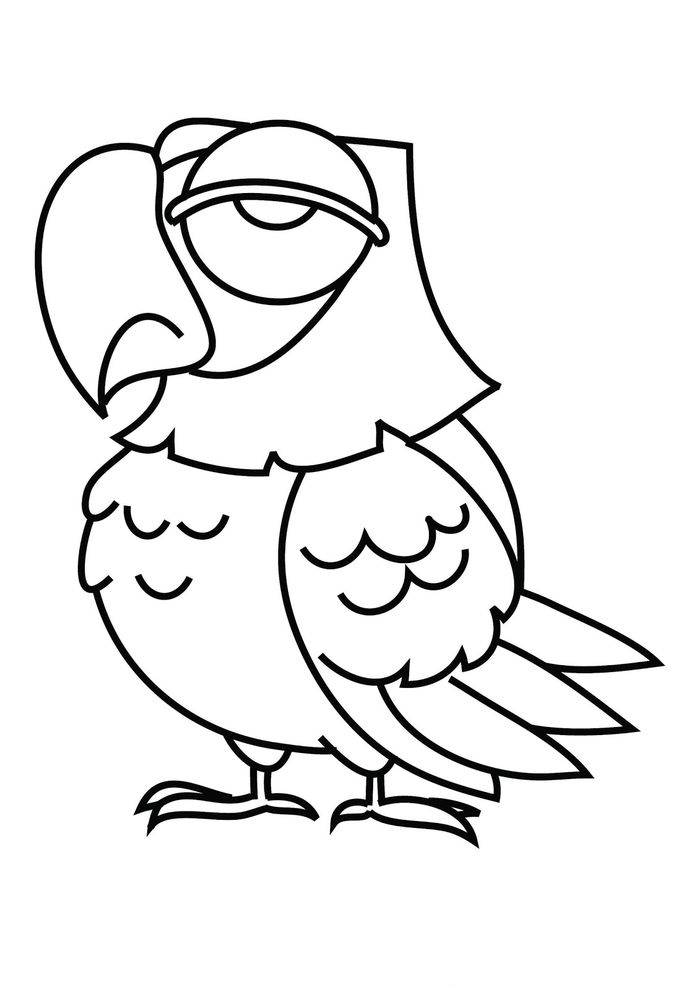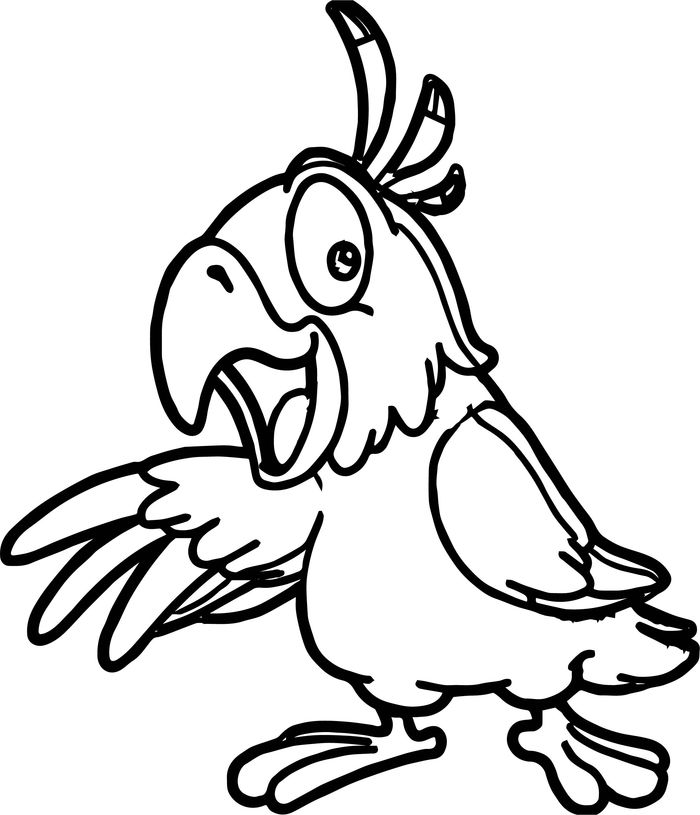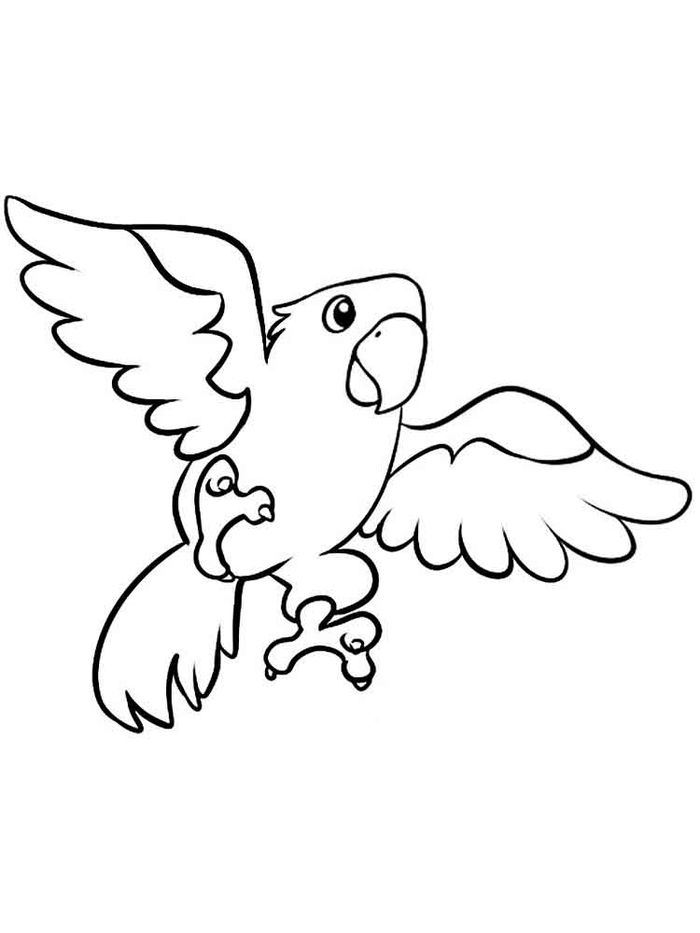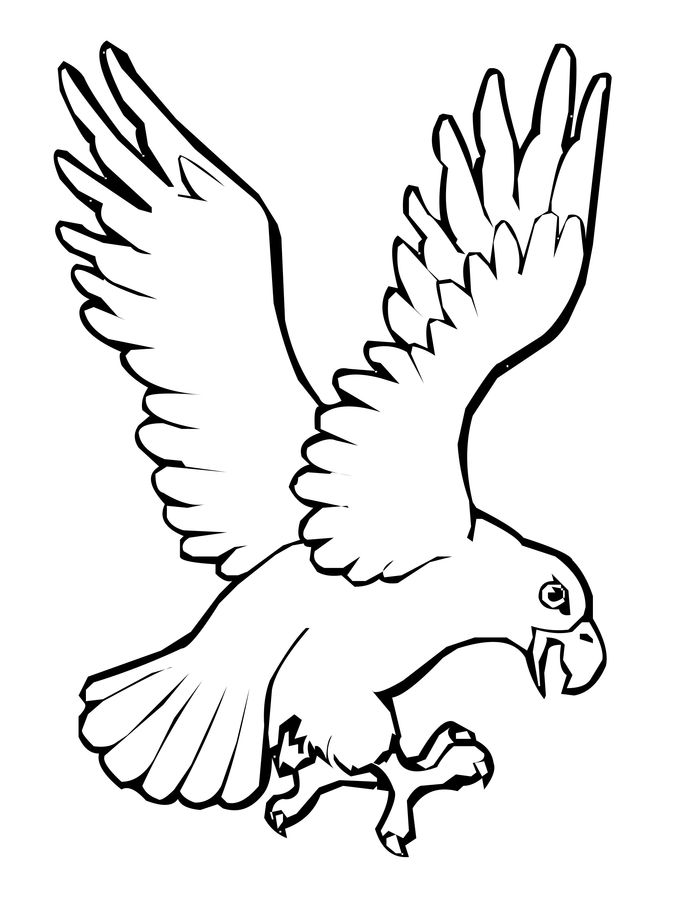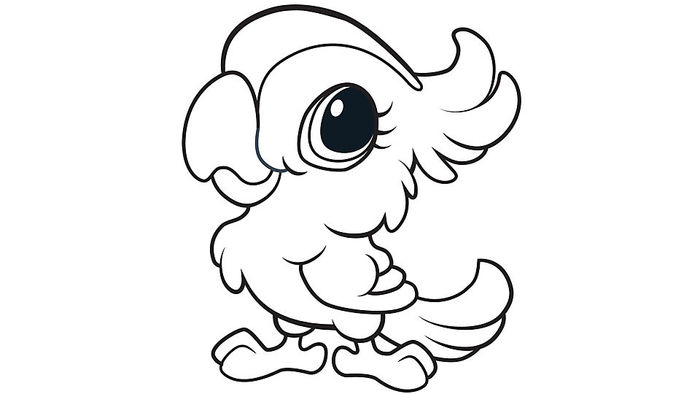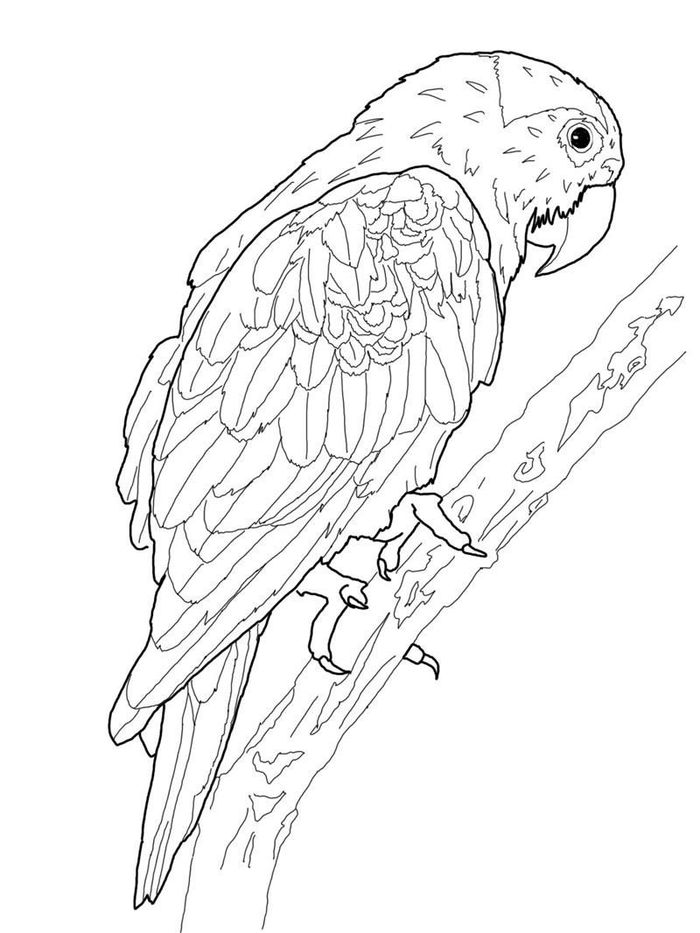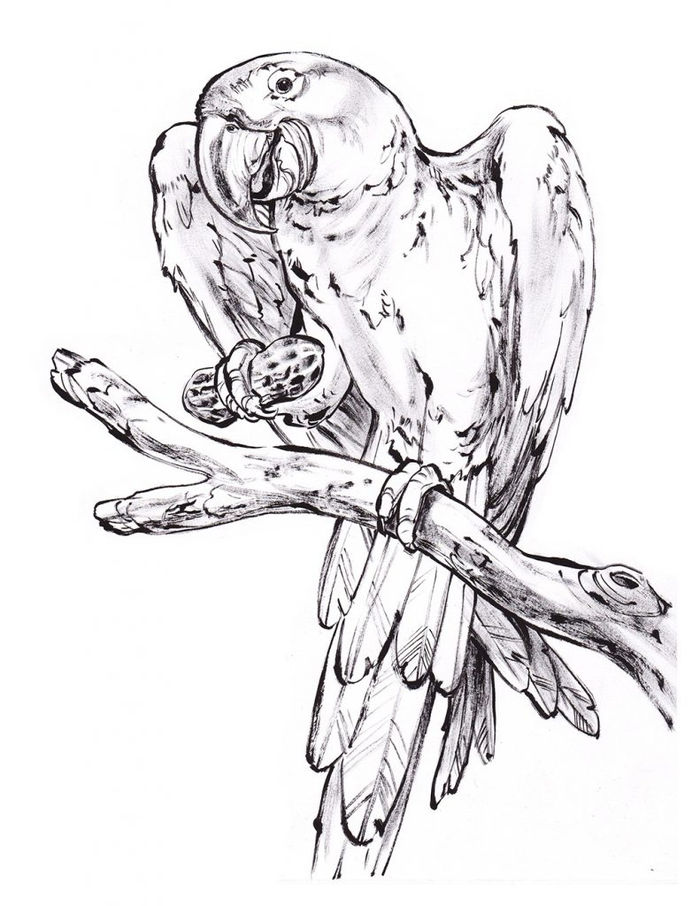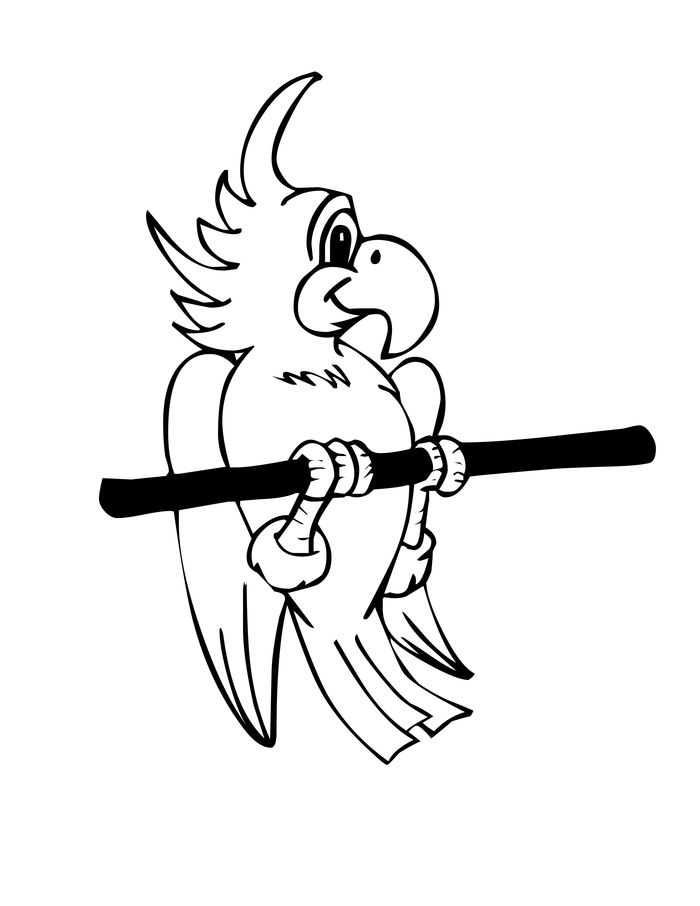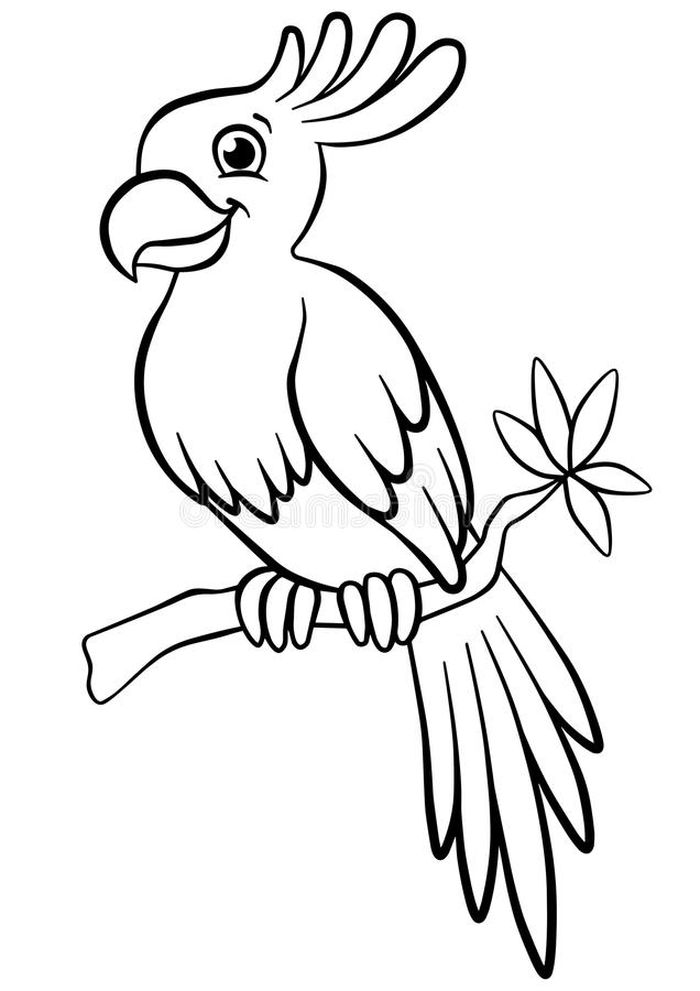 Facts About Parrot
Other colors (red, yellow, orange, blue, purple) are distributed throughout the body in different combinations depending on each species.
Parrot lives in the interior of South America, from northeast Brazil, eastern Bolivia, Paraguay, to northern Argentina.
Parrots have a compact body with neck, wings, and short legs. The tail is also short when compared to its closest relatives – Parakeets and Macaws.
They measure between 32 cm and 40 cm, with the mountain parrot being the smallest, and the soft parrot the largest among the species.
Males and females do not have sexual dimorphism; that is, they do not physically differentiate them. When the couple is close, it is possible to identify the male because he is a little bigger.
He also has a broader beak than the female, but when they are in a flock, it is practically impossible to know who is male and who is female.
Parrots are known as "round-billed birds" – the beak is tall, curved, and very strong, capable of breaking tough seeds.
The tongue is thick, sensitive and has many taste buds (between 300 and 400), which indicates that the taste is well developed.
Their food is based on seeds, roots, tubers, and fruit mainly. As far as water is concerned, there is not much need.
The vision of parrots is another well-developed sense. It should not be bred together with other breeds, and also does not tolerate sudden changes in temperature.
Parrots are fascinating animals, especially for their ability to talk. This ability is something found in more abundant species.
They can repeat and imitate words spoken by people. Some can even say whole sentences.
They can also peep easily. This doesn't mean that they understand what the words say doesn't make sense to them. Yet they are able, through observation, to relate concepts to concrete deeds.
Parrots can use their feet to hold food and carry it to their mouths as if they were "hands". This is because they have two toes facing forward and two toes facing back, i.e., they have feet known as zygodactyl feet.
Most of them are left-handed – they hold the food with their left foot and balance with their right. Sometimes yawn – a common habit in mammals, but rare in birds.
They can use their beaks to help move between branches, and branches as if they were the third limb.
Download Parrot Coloring Page PDF