Potty training toddlers is one of the most challenging yet rewarding tasks that parents must undertake. Those who have been through this process know how difficult it can be to get a toddler to release their urine in the right place at the right time. However, with a few simple steps and persistence, parents can successfully guide their little ones towards potty training success.
In this article, we'll take a look at how you can help your toddler learn to use the bathroom like a pro.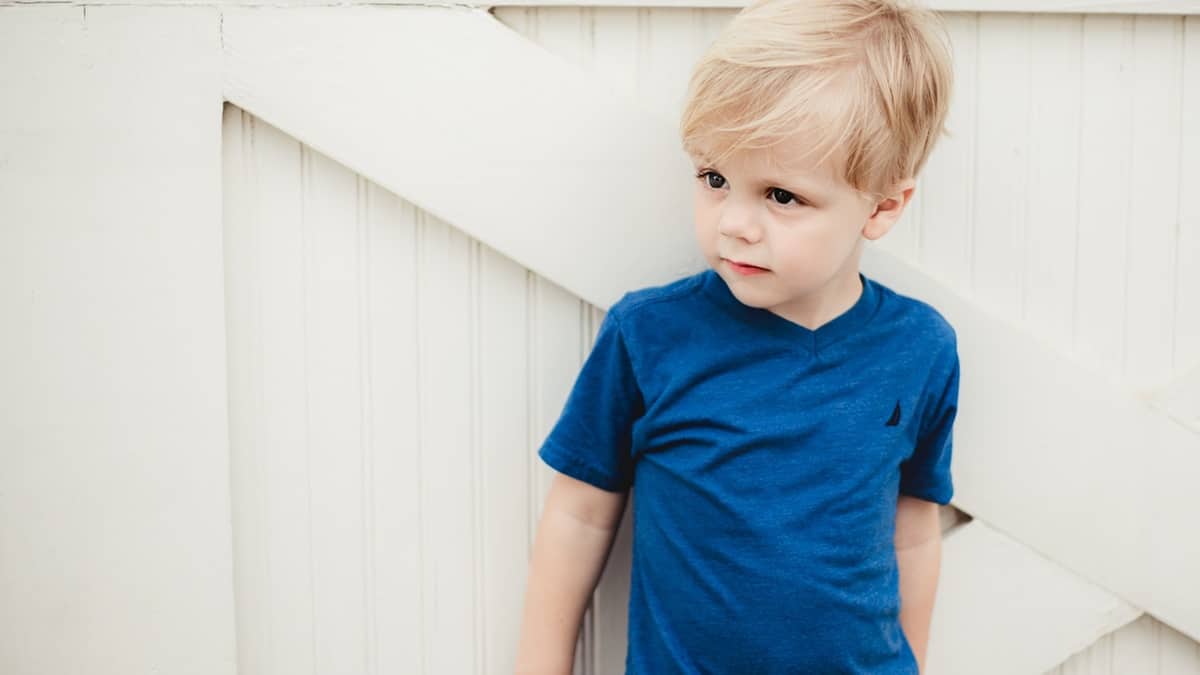 Table of Contents
Understanding Bladder Control In Toddlers
It's an important part of every toddler's development to gain control of their bladder and bowel movements. Potty training is a crucial step in the process and there are several strategies that can help you with this journey.
When it comes to toddlers, understanding the basics of bladder control is essential. As they grow, their peeing habits will change and the amount of urine they can hold will increase. This means that they will be able to go longer periods without needing to go to the bathroom. Additionally, it's important to understand any potential bedwetting solutions that might be necessary if your toddler is having trouble staying dry at night.
These are all aspects of potty training that require patience and understanding from parents as their little ones learn about their bladder control capabilities. With time and practice, your toddler will eventually master this skill and you'll be proud of their accomplishments!
Signs Of Potty Training Readiness
Now that you understand the basics of bladder control in toddlers, it's important to look out for signs of potty training readiness. With the right timing and guidance, your little one will become better at controlling their bladder movements and they'll gain more independence when it comes to using the toilet.
So what are some signs of potty training readiness that you should be aware of? Generally speaking, if your toddler is interested in using the bathroom, able to stay dry for two hours or longer at a time, can undress themselves easily, and can communicate their needs effectively then they may be ready for potty training. It's also helpful to look out for physical signals such as squatting or dancing when they need to go.
In addition to these signs, it's important to remember that each child is different and will develop at their own pace. As long as you're patient with your toddler, provide consistent guidance and positive reinforcement when needed, and keep an eye out for any signs of readiness then you should have no trouble teaching them how to use the toilet with success!
Strategies For Encouraging Urine Release
Potty training can be a difficult process, but there are a few strategies you can use to encourage your toddler to release urine. The most important thing to remember is that positive reinforcement is key. Rewarding your little one for successful potty trips with stickers or special treats can help reinforce the behavior and motivate them to keep trying.
In addition, regular bladder control tips can also be beneficial. Encouraging your child to go before bedtime or after long naps, as well as limiting fluids before bedtime, can help with nighttime urination issues. Additionally, nighttime potty training incentives such as allowing them to sleep in their own bed if they stay dry throughout the night can be very encouraging.
It's also important for parents to remain patient and consistent during this process; it won't happen overnight! With repeated guidance and reward systems in place, your toddler will eventually learn how to release urine when they need to go. Soon enough they'll have complete control over their bladder and gain more independence in the bathroom!
When To See A Doctor
If your toddler is having difficulty releasing urine or you notice signs of bedwetting, it may be time to seek professional help. If your child is not responding to potty training efforts or the bedwetting persists, consult a doctor as soon as possible. A physician can provide advice and guidance on how to best proceed with the potty training process and determine any underlying medical issues that may be causing the problem.
In some cases, medication may be prescribed to help improve bladder control. However, this should only be considered if all other methods have failed and your doctor has recommended it. Additionally, behavioral therapy can also be beneficial in helping toddlers gain control over their bodies and emotions associated with potty training.
No matter what method you choose, remember that it's important to remain patient and consistent when trying to encourage your toddler to release urine. With a bit of love and understanding from you and the right medical advice from a professional, your little one will soon have full bladder control!
Tips For Managing Bedwetting
When it comes to managing bedwetting, there are a few tips that can help make the process easier. Potty training is an important part of bladder control and will help your toddler become more independent and self-assured when it comes to taking care of their own body. Establishing a regular potty schedule with reminders and rewards for success can be helpful in encouraging them to take control of their own toilet trips.
It's also important to create a comfortable nighttime routine around bedtime. Ensure they are using the bathroom just before going to sleep and limit any fluids after dinner. This will reduce the chances of wetting during the night. If your child does experience nighttime wetting, try not to show disappointment or frustration as this may cause further anxiety or fear. Instead, offer comfort and reassurance while helping them change into dry clothes if necessary.
With the right strategies in place, you can provide your toddler with the tools they need for successful bladder control and help prevent future episodes of bedwetting from occurring. With patience, understanding, and guidance from both parents, your little one will soon have full bladder control!
Frequently Asked Questions
What Is The Best Age For Potty Training?
Choosing the best age for potty training is a critical decision that parents must make. Potty training is one of the key milestones that helps toddlers become more independent, and having a clear plan for when to start is important for achieving success. It's important to note that every child is different and there's no 'one size fits all' approach when it comes to potty training.
Different experts have varying opinions on the ideal age for potty training, but most agree that it should be between 18-24 months of age. At this stage, toddlers are generally capable of understanding basic instructions and handling simple tasks like pulling down their pants and wiping themselves after going to the bathroom. In addition, they usually have greater control over their bladder and bowel muscles, providing them with more reliable control over their body functions. To ensure successful potty training, parents should be sure to choose a time when their toddler can comprehend instructions and understand the process of using the toilet independently.
It's important to remember that potty training can take time and patience from both parent and toddler alike. Every child develops differently so it is crucial for parents to tailor their potty training routine according to their child's individual needs and abilities. With a little bit of effort, your toddler will soon be ready to take on this new challenge with confidence!
How Can I Make Potty Training Fun For My Toddler?
Making potty training fun for toddlers is an important part of the process. It can help encourage your child to want to use the toilet and can make the transition less intimidating. There are a variety of ways that you can make potty training enjoyable for your toddler, such as providing rewards, playing games and offering tips.
Rewards are a great way to make potty training more exciting for your toddler. Whether it's stickers or candy, having something tangible to look forward to can help motivate them to use the bathroom. You could also offer verbal praise or engage in special activities like going out for ice cream after they complete their goal.
In addition to providing rewards, there are several fun games and activities that will help make potty training more enjoyable:
Singing songs while they sit on the toilet
Letting them take turns flushing the toilet after they go
Making up stories about using the potty
Going on a pretend treasure hunt for "potty treats" hidden around the house
For those looking for more specific tips on how to successfully potty train their toddler, there are many resources available online and through parenting books. These resources provide helpful advice on topics such as setting up routines, responding positively when accidents occur, and introducing other kids as positive role models. No matter what strategy you choose, it's important to remain patient and consistent with your child throughout the process. With practice and plenty of encouragement, your child will soon be an expert at using their new skills!
Is It Normal For A Toddler To Have Accidents During The Day?
When it comes to potty training toddlers, daytime accidents are a normal occurrence. The process of potty training can be intriguing and difficult for both the parent and child as they learn proper bathroom habits. While it may be frustrating to deal with potty accidents during the day, it's important to remember that this is a normal part of toddler development.
Toddlers are still learning how to respond to the physical sensations associated with needing to use the bathroom, and making this transition will take time and patience from both parties. A key element in successfully teaching your toddler how to use the potty is to not make them feel ashamed or embarrassed when they have an accident. Accidents happen and it's important for your toddler to understand that everyone makes mistakes.
Going forward, try making potty training fun by incorporating different activities into your routine such as playing games or reading stories while sitting on the toilet, singing songs together or offering rewards for successful trips outdoors. With consistency and dedication you'll see results over time and eventually your toddler will develop proper bathroom habits.
How Do I Handle Nighttime Accidents?
Nighttime accidents can be a difficult situation for any parent, but it is important to handle them properly. It can be difficult to get a toddler to go potty at night and manage nocturnal accidents. From creating a nighttime potty routine to using positive reinforcement, there are strategies that can help your toddler learn proper night urination habits.
It is important to start with a regular nighttime routine that includes going to the bathroom before bed. This will help your toddler become familiar with the routine and understand when they should use the restroom before bedtime. You can also encourage your toddler by offering rewards or praise when they successfully make it through the night without having an accident. Additionally, if you are dealing with frequent night urination issues, you may need to take additional steps such as setting up an alarm clock or regular reminders during the night.
No matter what strategies you decide on, it is essential that you remain patient and consistent throughout the process. It may take some time for your toddler to learn good nighttime habits, but with patience and understanding, you will eventually come out on top!
What Can I Do If My Toddler Refuses To Use The Potty?
Potty training can be one of the most challenging tasks for a parent to undertake with their toddler. Many parents find themselves in a difficult situation when their child is refusing to use the potty. If your toddler is resistant to toilet training, it may be time to assess why they are refusing and how best to move forward.
There could be a number of reasons for why your toddler is not wanting to use the potty, such as feeling scared or overwhelmed. To help them overcome this resistance, it is important to remain patient and supportive throughout the process. You should also provide positive reinforcement when they do successfully release urine on the toilet. This could include verbal praise, physical affection, or even a small reward system if desired. Additionally, keep in mind that potty-training refusal can also stem from not fully understanding what is expected of them. Be sure to explain in detail what you want them to do and maybe even practice going through the motions with them until they feel comfortable doing it on their own.
It's important to remember that while toilet training can take some time, eventually your toddler will get used to using the potty regularly. With understanding and patience you can help them overcome their resistance and develop healthy bathroom habits that will serve them well into adulthood.